Sports
Dhoni's Quick Thinking Gets James Neesham Out In The 5th ODI, Fans Are Calling Him A Genius
Time and again, MS Dhoni has proved that he is what the Indian team needs. He was unable to play in the previous match, and we all know how that turned out.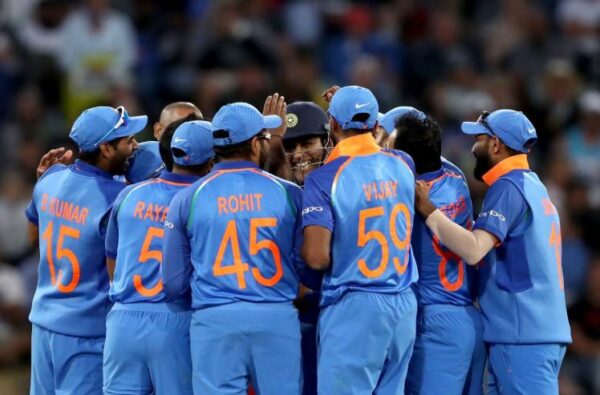 In this match, Dhoni's quick thinking got James Neesham out in a manner that has fans cheering. After James was bowled by Jadhav, Dhoni made an appeal for a lbw.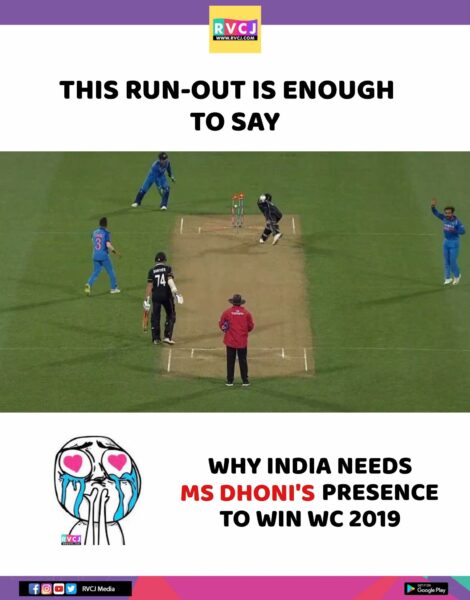 While the umpire announced his decision, Neesham was walking back to the wicket. But Dhoni had a better idea, as you can see in the video:
Presence of dhoni = presence of body, mind, focus, vision and prescription etc… 😍😍😍#INDvNZ #MSDhoni #CricbuzzLIVE pic.twitter.com/xvE6hdhwEw

— الیاس ELU (@eliyaz4u) February 3, 2019
As a fan, I can safely say that Dhoni keeps outdoing himself each time. In fact, some are saying that this is just what we need in World Cup 2019. Check out what others have to say:
#1
What a presense of mind by MSD. India has control of this match now #NZvIND #Dhoni pic.twitter.com/U3IPXM5pq8

— Vaibhav Gajendragad (@VaibhavMG05) February 3, 2019
#2
Hello @TataSky
Please bring back the option where one could mute the commentators and listen to the stump mics. We want to hear the boss talk. Genius planning by #Dhoni #INDvsNZ

— Bhuvan Bam (@Bhuvan_Bam) January 26, 2019
#3
He know How to make batsmen crazy by appealing 😂😂 #NZvIND #Dhoni @msdhoni @bhogleharsha @virendersehwag ur view about these.😂😂 pic.twitter.com/6cskyODD7G

— karan king (@karanking2601) February 3, 2019
#4
@msdhoni 🙏🙏🙏🙏🙏🙏🙏🙏🙏🙏🙏🙏🙏🙏🙏🙏🙏🙏🙏🙏🙏🙏🙏🙏🙏🙏🙏🙏🙏🙏🙏🙏🙏🙏🙏🙏🙏🙏🙏🙏🙏🙏🙏🙏🙏🙏🙏🙏🙏🙏🙏🙏🙏🙏🙏🙏🙏🙏🙏🙏🙏 pic.twitter.com/LRXrRDxY7w

— మంచు శిఖరం!!! (@legend_celeb_) February 3, 2019
#5
*Me after watching #Dhoni 's stump art*#INDvNZ pic.twitter.com/gSi93dXGEi

— Tweetera🐦 (@DoctorrSays) February 3, 2019
#6
MS Dhoni's Stumping should be the smallest unit of time …and his smile after that 😍😍#dhoni #INDvsNZ pic.twitter.com/zz96f1pRG4

— Pulkit Agrawal (@capulkitagrawal) January 26, 2019
#7
#AskStar @StarSportsIndia
Don't step out the crease when @msdhoni behind stumps😎.@ICC @BCCI #MSDhoni#BCCI #Dhoni #Cricket #INDvNZ pic.twitter.com/ty6cxI7gH6

— Cool'Msdian🍃Milan⏺️ (@Msdian_Milan7) February 3, 2019
#8
that run out by Dhoni was lit 🔥#Dhoni #MSDhoni #INDvNZ #NZvsIND pic.twitter.com/xgtYkHB2eT

— BiggBossKhabri12 (@biggboskhabri12) February 3, 2019
#9
You Just can't take away this man out of the Match 😎#MSDhoni Strikes with his great presence of mind 😇❣😍❣😍.#India won the series by 4-1 … Perfect #FINISH of the series .
CONGRATULATIONS 🙏🙏🙏🙏❣🙌
#indvnz #dhoni #Rayudu #Pandya #NZvIND pic.twitter.com/tn3iebR3sa

— Pankaj Daksh (@Daksh18empire) February 3, 2019
#10
We are seeing the difference 🔥

With & Without Dhoni😉#Dhoni #NZvIND

— Kanish Rana (@kanish_rana) February 3, 2019
#11
Only MS Dhoni can pull this off.. brilliant run-out to get rid of the dangerous looking #Neesham & could have won this match for India – #Dhoni #DhoniRunout #NeeshamRunout #NzvInd #NZvsIND @BCCI @msdhoni pic.twitter.com/zKBneHs9zk

— Shashi (@ShashiManUnited) February 3, 2019
#12
Runs or no runs, you simply can't keep #Dhoni out. He's the key to our victoy!! #NZvIND

— Asmita Mitra (@AsmitaMitra4) February 3, 2019
#13
#NZvInd #DHONI
what a RUN OUT🔥🔥🔥 pic.twitter.com/mz4MV8LPEo

— BOOM (@bhupathi_boom) February 3, 2019
Hats off to you, sir!
Share Your Views In Comments Below