Bollywood & TV
"Didn't Say Anything Wrong," Virat Kohli Writes To BCCI After Brawl With Naveen & Gambhir
Virat Kohli, the Indian cricketer, is famous not just for his batting skills but also for his aggressive attitude on the field because of which he has attracted criticism from many former players of different cricketing nations. He was in news recently because of his scuffle with LSG cricketer Naveen-ul-Haq and LSG mentor Gautam Gambhir which happened during and after the match that was played on 1 May 2023 at the Ekana Sports Stadium, Lucknow.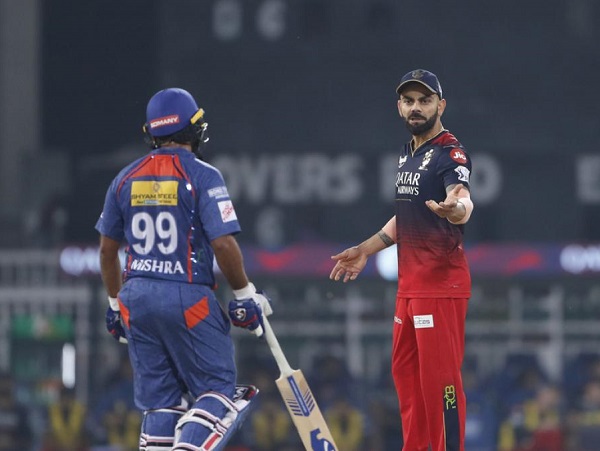 After this incident, Virat Kohli and Gautam Gambhir have been fined 100 percent of their match fees and Naveen-ul-Haq has been fined 50 percent of his match fees. However, now it is coming to light that Virat Kohli has written to few BCCI officials in which he has stated that he has not said any such thing to Naveen or Gambhir for which he could be fined 100 percent of his match fees. Virat expressed his disappointment over the punishment, however as per the reports, Virat's franchise RCB will be paying the fine which would come to around Rs 1.25 crore as RCB has a policy of not deducting fines from the player's salary.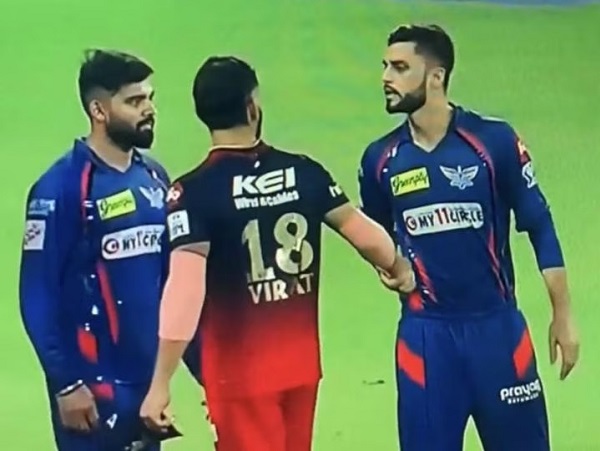 As far as the incident is concerned, when Amit Mishra and Naveen-ul-Haq were batting during the LSG innings, Amit Mishra made a complaint to the on-field umpires as Virat Kohli was constantly abusing Naveen. However, it didn't have any effect on Virat Kohli and his verbal fury increased further when Naveen-ul-Haq reacted on one of the remarks stated by Virat.
Later on when the players of both the teams were greeting each other after the match, Naveen brushed off Kohli's hand in a rude manner and also said something to him which further increased the altercation and they both were separated by other players. After some time, Kyle Mayers came to Virat Kohli and asked him why he was constantly abusing his team and in response, Virat Kohli asked him as to why he was staring at him (Virat).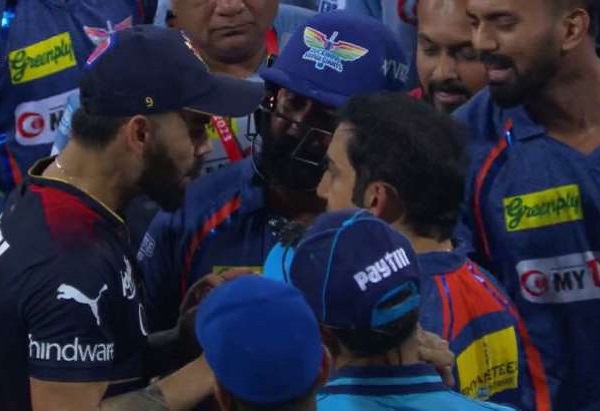 Gautam Gambhir took Kyle Mayers aside but the former heard Virat Kohli saying, "Bloody f@$k, I wanted to give him send-off" which was directed towards Mayers but didn't go well with Gambhir and he returned to talk to Virat. The ugly brawl came to an end after Amit Mishra, KL Rahul and Faf du Plessis took both of them to the other sides.
What is your take on this incident? Does Virat Kohli deserve this punishment or not? Let us know your opinion.