Sports
The Difference Between Salaries Of Indian & Pakistani Cricket Players Will Make You Feel Proud
After Team Pakistan won the ICC Champions Trophy 2017 by defeating Team India in finals, the life of players has been full of rewards. First, they were flooded with overwhelming prize money from Pakistani government & PCB and now the Pakistani Cricket Board has sanctioned a healthy hike in salaries of the players.
As per the 2017-2018 contracts, a salary hike of 10% is given to all the players of A, B, C & D grade. So as per the new contract, salary of Pakistani cricketers become Rs 6,50,000 per month i.e 78 lakhs per annum for Grade A players.
Though we are glad to hear about the hike in the salary of Pakistani cricketers, one thing that really makes us feel proud is BCCI giving a salary more than four times compared to PCB.
As per the BCCI contracts, A Grade players of Team India are getting a salary of 2 crores per annum each. In fact, the salary of players in B category is also more than double the salary of Pakistani A Grade players. Have a look at the complete salary comparison of both teams below-
Team Pakistan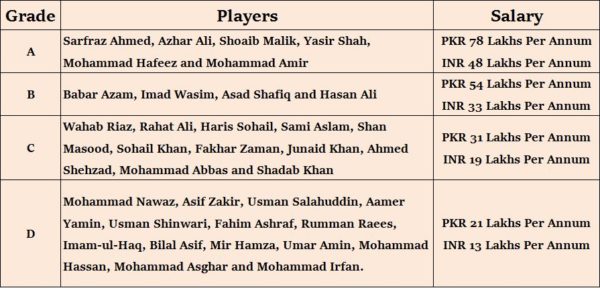 Team India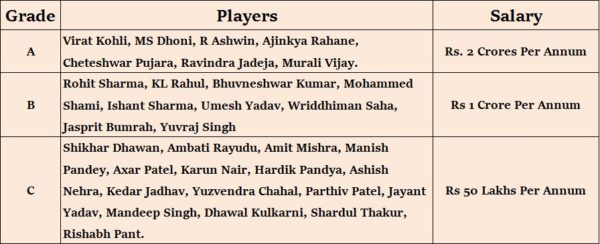 Isn't it awesome? Don't you feel proud to know about this fact? Share your thoughts regarding the same with us.
Share Your Views In Comments Below