Entertainment
Dilijit Dosanjh Brutal Comment Destroys Kylie Jenner's New Instagram Post
The Kardashian ladies are known for their bosoms and busty figure. While a lot of people hate the Kardashians, some are in love with them. Love or hate you cannot ignore the Kardashian's presence in this world. Kylie recently launched her makeup line, and to promote that she keeps posting her pictures donned in her makeup.
In a recent photo uploaded On Instagram, Kylie was seen at the beach wearing a white dress, no doubt she looked drop-dead gorgeous. She captioned the photo, "saw you in my dreams again." with more than 140 million followers, and even this photo could not get unnoticed. The picture has about 4.5 million likes and 20000 comments.
Among them was our own Diljit Dosanjh. He commented on the photo " Pata ni rabb ne Banai aa ke Doctor'an Ne .. Par Siraa Laya 😊👏", ( don't know if God made you or doctors, you still look perfect!)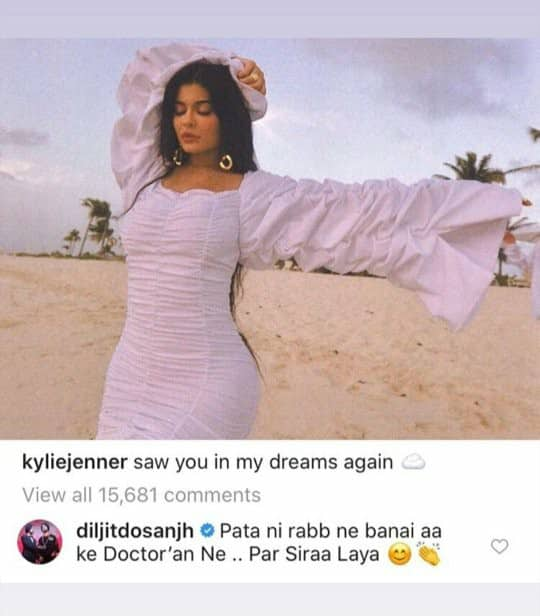 People could not believe that Diljit could be this savage. More desi's concentrated on the comment by Diljit rather than the photo, and soon this comment went viral. See how people reacted.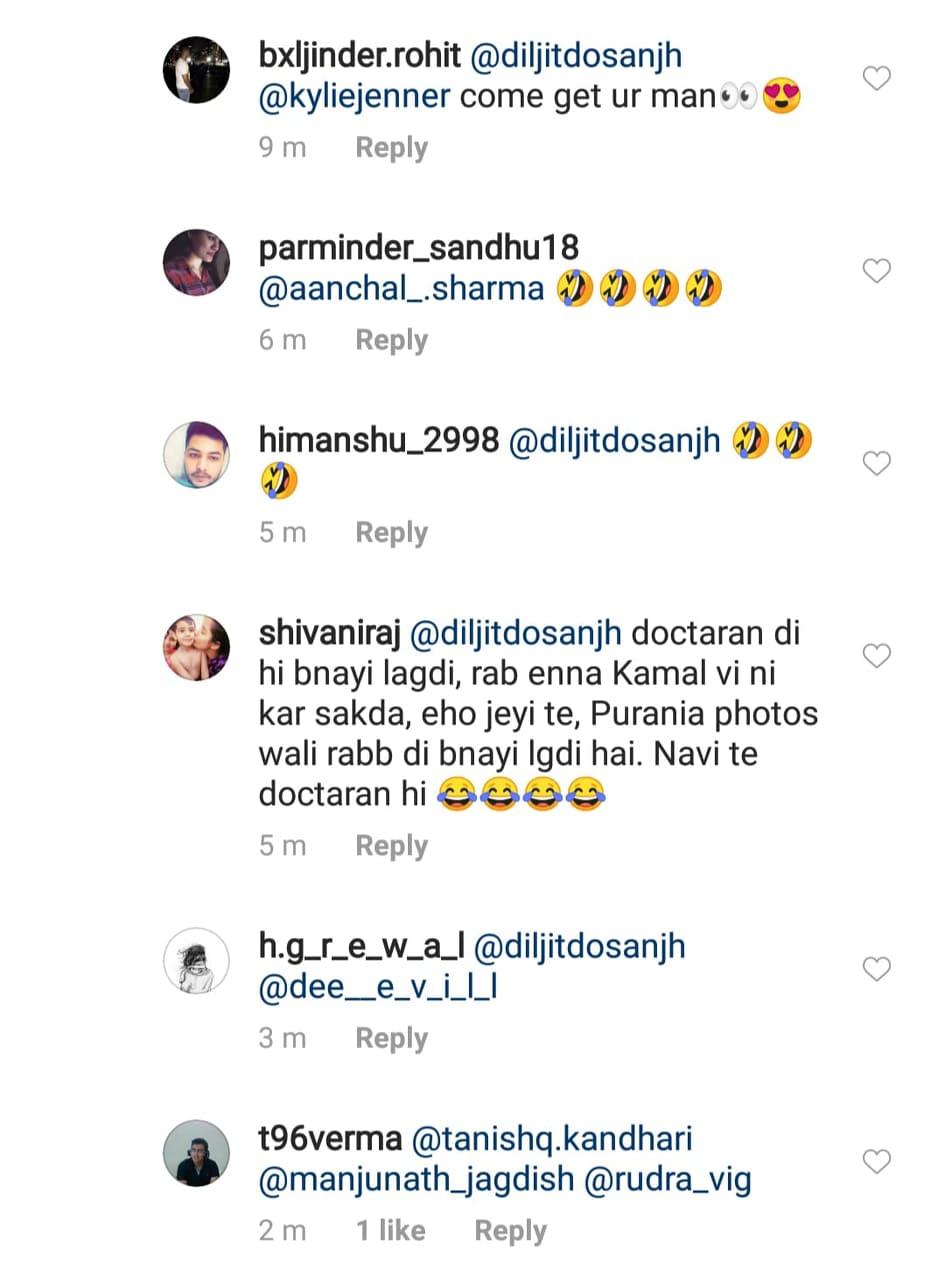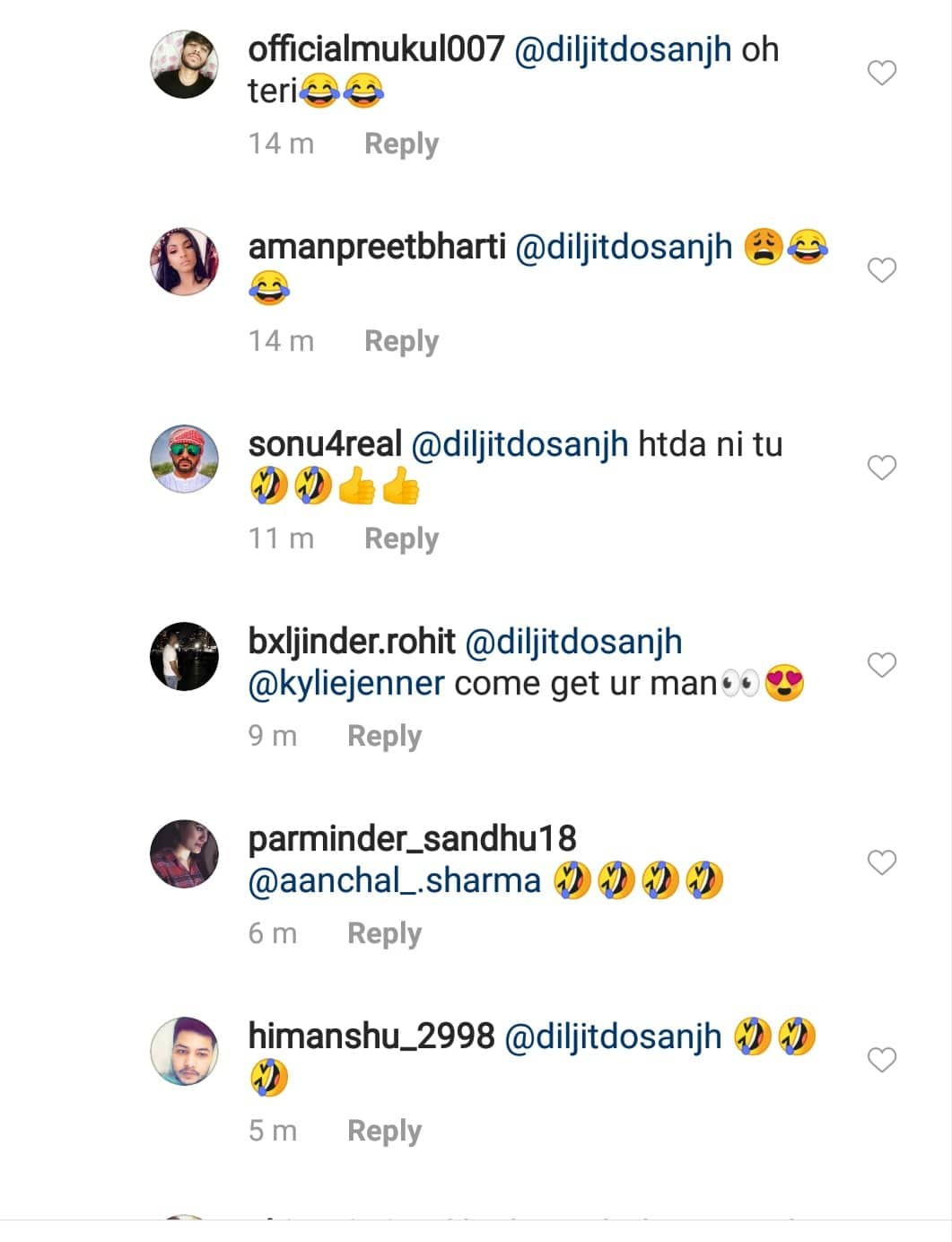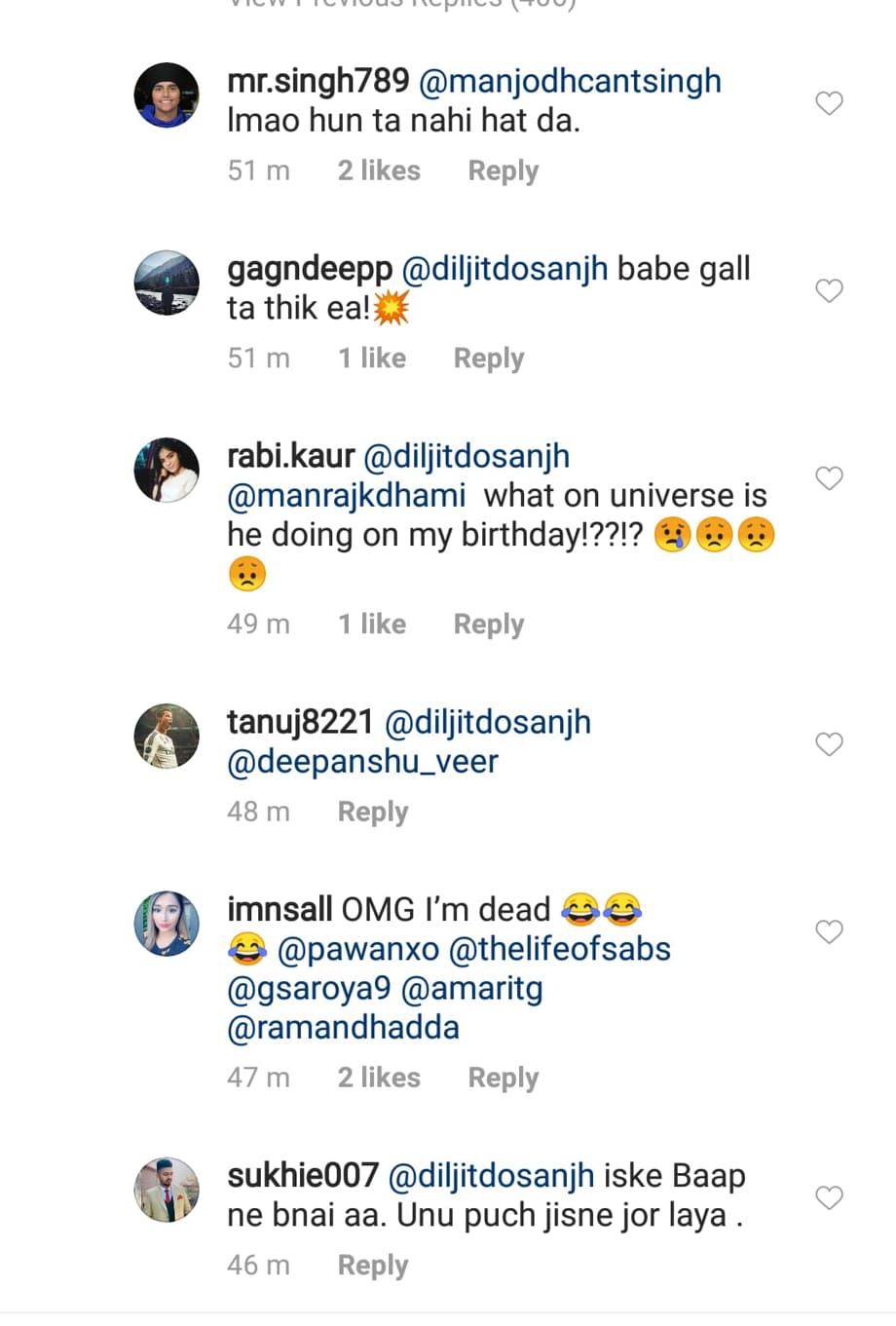 Diljit is on fire!
Share Your Views In Comments Below