Sports
"Disappointing To See Kapil Dev Mock Mental Health," Kapil Dev Slammed For His Views On Pressure
The mental health is an important aspect of our lives and the best thing is that people have shed their inhibitions and started talking and discussing about it. Many factors play a role in making a person suffer from depression and what is more worrisome is that many youngsters are suffering from depression in the modern day times.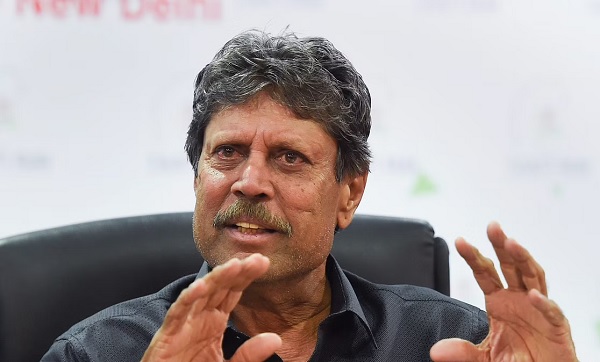 Some time ago, the Indian cricketer Virat Kohli also talked about the importance of mental health and the need of discussing about it but recently, the legendary former Indian cricketer Kapil Dev made fun of the cricketers who complain of pressure which they feel due to playing competitive cricket and he also talked in a hilarious manner about depression.
While speaking in an event, Kapil Dev states that many times he hears cricketers talking about pressure of playing in the IPL. He further adds that if there is passion, there should be no pressure and if they are feeling pressure, they should not play.
Kapil Dev goes on to say that he is not able to understand the American words such as pressure, depression, etc. because he comes from a rural background of a farmer where people play for enjoyment and there can't be pressure if someone plays for enjoyment.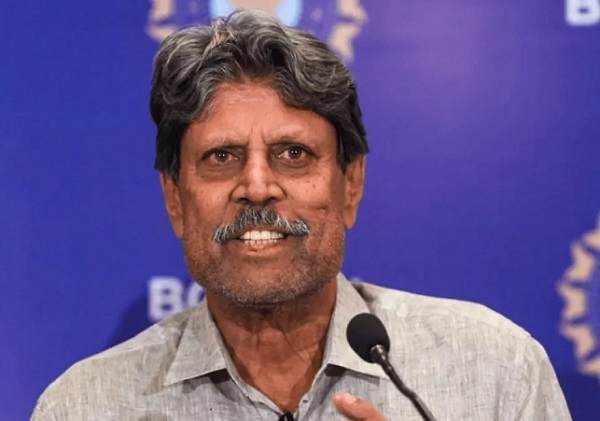 He further talked about his visit to a school where students of class 10th, 11th, etc. told him that there is a lot of pressure. The former cricketer stated that these kids study in air conditioned classes, fees is paid by their parents and teachers can't hit them but still they are experiencing pressure. He added that he told them to convert pressure into pleasure because pressure is a very wrong word and when someone is in love with something, there can't be any type of pressure.
Here is the video:
Nailed it 👏🏽👏🏽 @therealkapildev pic.twitter.com/Wbs86nyEQh

— Aces Middle East (@Aces_sports) October 8, 2022
Click to watch this video directly on Twitter
The video clip soon went viral, while there were few who supported and agreed with Kapil Dev's views, several others slammed him for making fun of the mental health.
Here are some selected reactions in support:
@NorthStandGang
One of million reasons to love paaji ❤️❤️

— srikanth s (@srikkanths) October 8, 2022
Kapil Dev always speaks from the heart.

— C.VENKATESH (@C4CRICVENKATESH) October 9, 2022
Absolutely true…

— (•_•) (@DevManus07) October 9, 2022
Guys, He is not denying mental health but telling about the reality how the pressure destroys player's mental state. Having lots of expectations creates pressure wht i felt as a studnet in my life. Then i ended most of the expectations nd only did hardwrk without caring of result

— Muhbola Boyfriend (@funnyDrugDler) October 8, 2022
Well said paaji @therealkapildev

— Dr.Piyush Pandey (@Piyush_Pandey07) October 8, 2022
These netizens trolled the cricketer:
So disappointing to see a legend like Kapil Dev mocking depression in such a cavalier and crude manner.

I want to know what his frame of mind was when he broke into tears on Karan Thapar's show following match-fixing allegations against him? #KapilDev pic.twitter.com/N6QQmsLEq5

— Navneet Mundhra (@navneet_mundhra) October 9, 2022
Really disappointed to see Kapil Dev mock mental health. He thinks"depression" is an American word & today's kids have no basis to feel any "pressure" because "they study in AC classrooms." 🤷‍♀️ https://t.co/dekFh6lrAj

— Harneet Singh (@Harneetsin) October 9, 2022
https://twitter.com/ShahabJafri55/status/1579071984918749184
Nothing just an old guy making fun of mental health

— Jatin Goyal (@JatinGo1920) October 8, 2022
pathetic words

— User Y (@UserY4499) October 9, 2022
No, he has not nailed it. Sadly, he has trivialized many real issues instead of comparing the two different eras – and putting this into a context.

— Sonia Minocha/সোনিয়া/ಸೋನಿಯಾ/சோனியா/सोनिया (@SoniaMinochka) October 9, 2022
"Pressure hai, depression hai ye sab american words aa jate hai" that's the generation gap.

— Baller (@kaladhann) October 8, 2022
In a way. There is a generation gap of wisdom and maturity.

— Hot Shot Boy↗️ (@HotShotFella) October 9, 2022
could not have been more wrong on multiple accounts. Not everyone is Kapil Dev, and that is beside the point

— Amit (@nottheamit) October 8, 2022
It is not just Kapil Dev who is wrong here. Those who clapped and laughed along are also at fault here.

— Venkata Krishna B (@venkatatweets) October 9, 2022
Spoke like a typical Indian uncle

— Vaibhav Manocha (@BeingMinchu) October 9, 2022
He is absolutely wrong here. No wonder mental health is still the least priority in our part of the world…

— 𝙕𝙖𝙠𝙞 𝙃𝙖𝙞𝙙𝙚𝙧 (@mzakihaider) October 8, 2022
Kapil Dev is the first Indian cricketer under whose leadership India won its first ODI World Cup in the year 1983 and he is certainly one of the greatest all-rounders of all times who have played for India. Though Kapil Dev is a living legend, still the mental health issues are really serious in present times and they should be dealt in a proper manner.
What do you think in regard to Kapil Dev's opinion about the mental health and pressure? Share your views with us.
Share Your Views In Comments Below