Sports
"Disrespectful," Netizens Slam Bangla Tigers For Insulting Tweet On SA Skipper Temba Bavuma
There is no denying the fact that the Bangladesh cricket system needs to bring a big change, not in regard to the game but in regard to good manners and etiquettes. The Bangladeshi cricketers have often been accused of toxic behaviour and attitude against the opposition on the field and their fans are also not much behind in disrespecting the opponent team and spreading hate.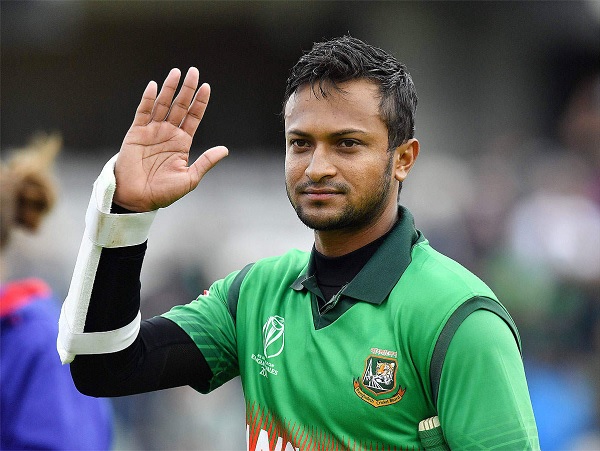 Recently, Bangla Tigers which represents Bangladesh in the Abu Dhabi T10 League made a post on the micro-blogging site Twitter in which it informed fans about the warm-up match which was scheduled to be played between Bangladesh and South Africa on 19th Oct at 2pm. However, what didn't go well with many cricket fans was that it also posted images of Bangladeshi cricketer Shakib Al Hasan and South Africa skipper Temba Bavuma in a face-off position as the Proteas skipper was shown tiny in comparison to the Bangladeshi cricketer.
Take a look at the pic tweeted by Bangla Tigers: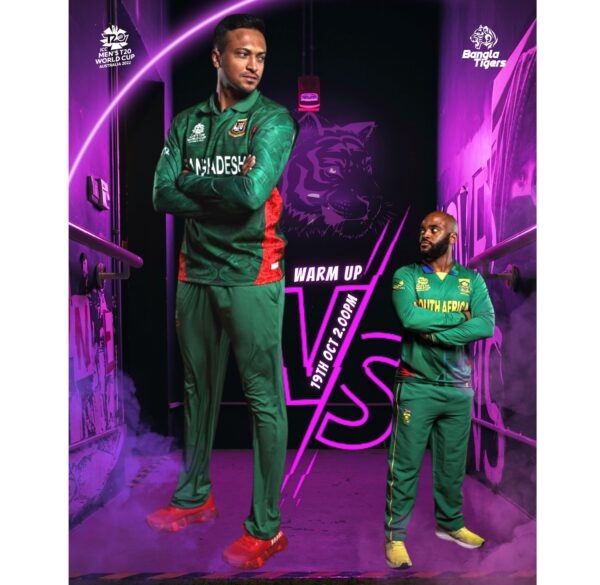 Here is the tweet:
🐯: 🇧🇩 vs 🇿🇦
🕰️: 2.00 PM, 19th Oct#BanglaTigers #LetsGoHunt #T20WorldCup #T20WorldCup2022 pic.twitter.com/iRsDBaQWcZ

— Bangla Tigers (@BanglaTigers_ae) October 18, 2022
Cricket fans found it disrespectful and soon Bangla Tigers was slammed heavily for its irresponsible act. Here are some selected Twitter reactions:
#1
And then you wonder why people dislike the Bangladeshi cricket team.

— Humayoun Ahmed Khan (@HumayounAK) October 19, 2022
#2
You have lost last 17 consecutive T20I matches against major teams but phir bhi chaurapan dikhana hai

— Naveed Nadeem (@naveednadeem91) October 19, 2022
#3
Bangladesh need to learn respect first? Then play.

— . (@MaslyMesscafe) October 19, 2022
#4
Disrespecting my king bavuma uhh?? He is gonna bash u guys literally.

— Gowtham (@Gowthamharry07) October 19, 2022
#5
This is very disrespectful

— Talha Arshad (@Mtam687) October 19, 2022
#6
The audacity of this chindi team…

— Gagan Chawla (@toecrushrzzz) October 19, 2022
#7
what in the world is this 💀, disrespect for Proteas. Very bad from tinpot franchise Bangla Tigers.

— 𝙝𝙧𝙞𝙨𝙝𝙞𝙠𝙚𝙨𝙝. (@hrishikesh__j27) October 19, 2022
#8
— Muhammad Ayaan 👑 (@ShaikhAyuu786) October 19, 2022
#9
Not cool, guys!

— Farid Khan (@_FaridKhan) October 19, 2022
#10
Will you guys ever learn to respect other teams despite being one of the worst teams ever to play the game?

— Mohib Shah (@MohibShah45) October 19, 2022
#11
Puri duniya sudhar jayegi, ye log nhi sudhrenge

— Alok Mishra🇮🇳 (@Alok2627) October 19, 2022
While South Africa is one of the favourites for reaching the semi-finals, Bangladesh is not being given much chance by cricket fans. We are pretty sure that the Proteas will leave no chance to getting rid of the "chokers" tag because they have always lost the important matches.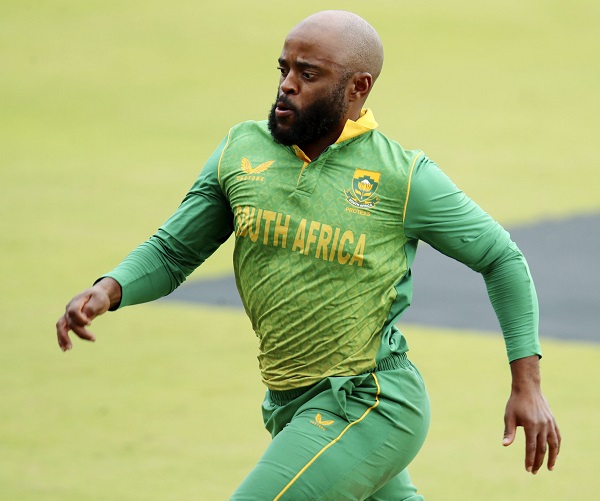 South Africa and Bangladesh both are in the same group with India and Pakistan in the T20I World Cup 2022 and fans are quite hopeful of seeing some exciting contest among the teams.
What do you think of this post made by Bangla Tigers? Do share with us.