Sports
"Do I Look Pooja-Paath Types?" Virat Kohli's Old Comment Goes Viral As He Visits Rishikesh Ashram
The Indian cricketer Virat Kohli seems to be on a spiritual vacation with his wife Anushka Sharma and daughter Vamika as recently they were in Rishikesh where they visited Swami Dayananda Ashram, took part in the religious prayers and served food to the saints. They also took part in the Ganga Aarti and sought the blessings of Mother Ganga.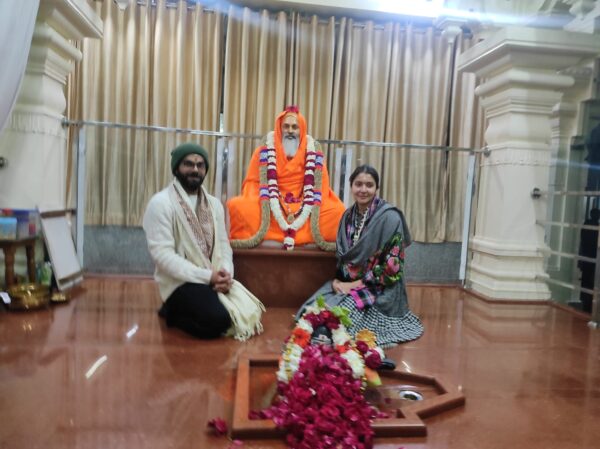 As far as the Indian cricket team is concerned, it will be clashing against New Zealand in the third and the final T20I of the series at Narendra Modi Stadium, Ahmedabad, Gujarat. The former skipper Virat Kohli is not a part of the squad and he hasn't played any T20I match since the exit of India from the ICC T20I World Cup 2022.
Few days back, Virat Kohli visited Vrindavan with his family and his recent visit to Rishikesh is an indication that his inclination towards spirituality is increasing. With this, fans have started talking about the times when Virat said whether he looks pooja-paath types.
The incident took place 7 years ago when Virat Kohli was the vice-captain of the Indian squad. He was attending a press-conference before a very important match against Australia which was scheduled to be played in Mohali in the T20 World Cup. During the press-conference, a journalist asks Virat whether he indulges in pooja-paath (prayers) in order to keep himself cool and calm in the pressure situations. In response, Virat Kohli looks at his tattoo and asks whether he looks pooja-paath types and this leaves everyone in splits.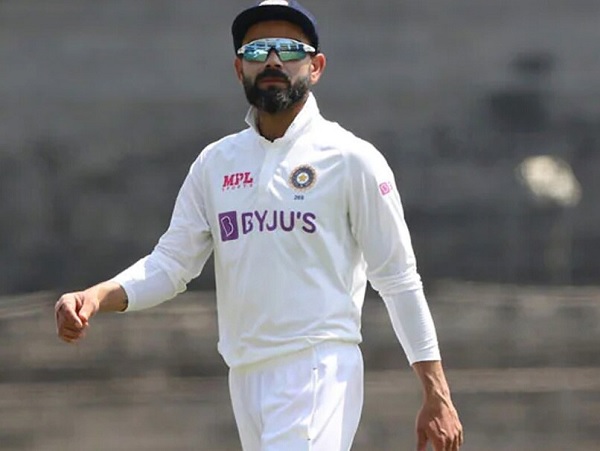 He further said that when he started, many wrong things were said about him because he has tattoos and wears stylish clothes. Virat Kohli adds that though focusing on negative things is quite easy, he chooses not to do that; he just wants to improve himself as a cricketer with each day and works hard for it. He also says that the career of a cricketer is not very long so for him, it is an opportunity. Once a cricketer gets addicted to performing well, he wants to do it again and again and every cricketer wants to experience that satisfaction as he works hard for it.
Here is the old video:
For More Videos, Subscribe Us Now
Click to watch this video directly on YouTube
After Virat Kohli and Anushka Sharma's photos from Rishikesh went viral, some fans also talked about Virat's earlier statement. There were few who thanked Anushka Sharma for brining the change in their favourite cricketer. Here are some selected reactions:
Virat Kohli & Anushka Sharma offered food for saints in Rishikesh.pic.twitter.com/zyKw62mA2Z

— Johns. (@CricCrazyJohns) January 31, 2023
#ViratKohli once said " Do I really look like a Pooja person" looking at his tatoos in a press conference many years back before marriage. Thanks to #AnushkaSharma mam for changing Virat as a person. It's amazing to see this transformation from Virat.🙏 https://t.co/XcN3B87SaE

— Preetam (@preetamkumar112) January 31, 2023
"Do I look the Pooja Path Type?" 😂❤️

— SENPAI 🥵💀 (@babewhocares) January 31, 2023
Virat Kohli these days before the start of a new series 🙏😁… pic.twitter.com/KPWmcKpXx6

— ರಾಮ್_ತೀರ್ಥಹಳ್ಳಿ (@RamThirthahalli) January 31, 2023
virat once said in a press conference "do i look pooja paath types"

— goni (@gonispeaks) January 31, 2023
"do i look like a Pooja paath type of guy" 🫠 https://t.co/o3WevSw6gq

— Aadil (@BetYouknow_) January 30, 2023
Virat Kohli and Anushka Sharma organized bhandara for saints in rishikesh!#viratkohli #anushkasharma #rishikesh #saints pic.twitter.com/sBvsyF0kHE

— RVCJ Sports (@RVCJ_Sports) January 31, 2023
Loving this spiritual side of Virat Kohli pic.twitter.com/x34j1bCIVa

— leishaa ✨ (@katyxkohli17) January 30, 2023
विराट भई को मंत्र का पता लग गया है। पिछली बार वृंदावन तीर्थ पर गए थे तो दो शतक लगा दिये। इस बार देवभूमि ऋषिकेश गए हैं तो ऐन ऑस्ट्रेलिया को भगवान बचाए। #BGT2023

— Adhrit / अध्रित (@eksatya1) January 31, 2023
Dekho Sanskar badal gaya. Runs banna suru ho gaya. Yeh hai Hindus ka power. @imVkohli well done. 🙏
God Bless you and @AnushkaSharma @sdjoshi55 @mgnayak5 @chittukuruvi4 @curlykrazy07

— Garv Pe 🙏🇮🇳 (@GarvHinduHonePe) February 1, 2023
I remember Kohli once said that – " Mujhe dekh kar lagta hai ki mai pooja karne wala insaan hun "

Life humbles everyone ,
Stay humble, be kind, the ego of nothing's gonna end is way too small for this world.

listen to Pale blue dot by Carl Sagan for some scary feelings.

— John Cena (@Marlborohh) January 31, 2023
There is no doubt that Virat Kohli will play an important role for India in the upcoming BGT 2023, he has already got his form back in the limited overs format and now it is time for him to play big innings in the purest form of the game. What do you say?