Bollywood & TV
Do You Know South Megastar Chiranjeevi Denied Beating Sonu Sood In Acharya For This Reason?
There is no denying the fact that Sonu Sood is one of the most loved and most respected Bollywood celebs as of now and the main reason behind it is his social work which he did during the coronavirus lockdown. In the beginning of his career, he was casted as hero in the movies but he didn't taste much success as the leading actor. Slowly he started doing the supporting and villain roles in which he excelled beautifully and audience too loved him in these roles.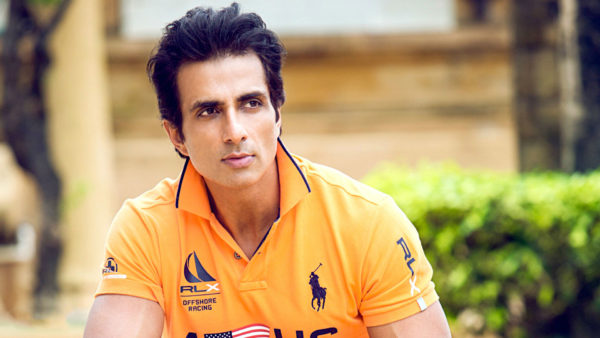 However, now his image has changed so much that he is being offered the roles of hero in movies. Not just this, changes are being made in the scripts of the films in which he is playing the character of villain.
Recently, Sonu Sood revealed that the southern megastar Chiranjeevi refused to beat him while shooting for Telugu movie "Acharya". Sonu told that Chiranjeevi was doubtful of hitting him in the scene as he told Sonu that having him in the movie was a big problem as people would curse him if he hit Sonu. The "Simmba" actor also disclosed that there was a scene in which Chiranjeevi placed feet on him and it was also reshot. "Acharya" also stars Kajal Agarwal and Ram Charan and it is a remake of Malayalam superhit movie "Lucifer" in which Mohanlal played the lead character.
Sonu further says that after this incident, the script of another Telugu flick has also been changed. The "Dabangg" actor adds that he has been offered four-five hero roles and he really hopes that this new beginning will be good for him.
When the "Arundhati" actor was asked how he managed to help so many people during the COVID-19 lockdown, he said that it is all because of the blessings of his parents. Sonu said that in the beginning, he was not sure as to how he would help the people but once he and his team started the good work, everything got in place at the right time.
The manner in which Sonu Sood has helped the migrant workers and other needy people in the lockdown, it is true that he deserves all the respect and love of the world! Kudos!