News
Dr APJ Abdul Kalam: Social Media Salutes The Missile Man Of India
On Saturday, July 27, 2015, people are saluting the immortal Indian Missile Man Dr APJ Abdul Kalam on his 4th death anniversary.
On this date Dr APJ Abdul Kalam collapsed and passed away while giving a speech at the Indian Institute of Management Shillong due to cardiac arrest.
Abdul Kalam was an aerospace scientist who served as the 11th Presiden of India from 2002 – 2007 was widely referred to as the People's President.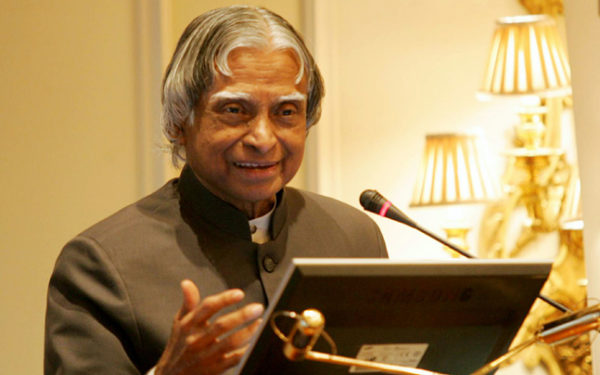 Dr Kalam also earned the title Missile Man of India for his contribution in India's Civilian Space Program and Military Missile Development Offers. Mr APJ Abdul Kalam laid the foundation of India's second mission to moon Chandrayaan 2.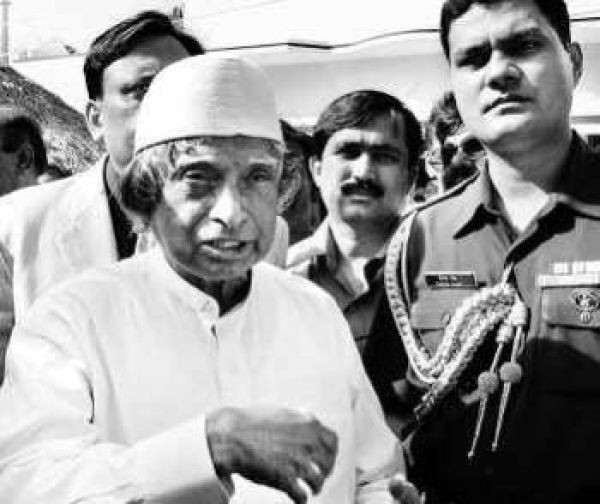 Social Media is filled with messages from netizens fondly remembering the pioneer of Indian space science, who still inspires a million people:
#1
Solemnly and very fondly remembering former President Dr APJ Abdul Kalam on his death anniversary

ভারতের প্রাক্তন রাষ্ট্রপতি ডঃ এ পি জে আব্দুল কালামের মৃত্যুবার্ষিকীতে বিনম্র শ্রদ্ধাঞ্জলি

— Mamata Banerjee (@MamataOfficial) July 27, 2019
#2
Tributes to our former President, Bharat Ratna Dr. APJ Abdul Kalam ji on his punyatithi. He was an outstanding scientist and a great motivator whose teachings has inspired millions of lives. Nation can never forget his monumental contribution in the field of science & technology. pic.twitter.com/NoorWG5wmH

— Amit Shah (@AmitShah) July 27, 2019
#3
Tribute to the Missile Man of India, former President of India, Bharat Ratna Dr. A.P.J Abdul Kalam ji whose life continues to inspire millions of students and youth.#APJAbdulKalam 🙏 @isro pic.twitter.com/atqRyglwYx

— DuGgInEnI (@iamduggineni1) July 27, 2019
#4
India🇮🇳 salute his former president nd great scientists #APJAbdulKalam

— Piyush Sharma 🇮🇳🇮🇳🇮🇳🇮🇳 (@PiyushS68291559) July 27, 2019
#5
Remembering him on his 4th Death Anniversary

The man who changed the way India use to think 🇮🇳🙏😊❤️#APJAbdulKalam pic.twitter.com/VX45aRqdvP

— Bilal Pathan (@BilalPa63063275) July 26, 2019
#6
"Dreams are not what you see while sleeping. Dreams are something which do not let you sleep"
Wise words by Dr #APJAbdulKalam, the man who paved the way for a revolution in Indian Space Science. Here's an ode to the #missileman of India from Team #MissionMangal pic.twitter.com/dY3546I7J6

— Fox Star Hindi (@foxstarhindi) July 27, 2019
#7
No Indian can forget about his contribution.

On the anniversary of his death hundreds of millions of prayers and deep respect. #The_Missile_Man_of_India.
🙏🙏🙏🙏🙏🙏🙏🙏🙏

— m@štëř BĺăŞţĔŕ řïŇğĶāŅ (@Ringkan007) July 27, 2019
#8
Greatest president the Republic of India will ever have… You are an idol of crore's of youth… You will always remain in our heart sir… We still miss you sir but we know that you are still there to bless us.. People's President..🙏🙏#apjabdulkalam #Abdulkalam pic.twitter.com/6e6TEjG0vM

— Ashish Bhardwaj (@Its_Ashish9) July 26, 2019
#9
I pay tribute to the former president, great scientist, writer, missiles man of India, Late APJ Abdul Kalam sir on his death anniversary #APJAbdulKalam. He is inspection for millions of us. His #vision2020 is our responsibility.
Vande Matram🇮🇳

— VIRAJ V DEVDIKAR 🇮🇳 (@devdikar_viraj) July 27, 2019
#10
#APJAbdulKalam To the man who taught us how to dream. pic.twitter.com/5t2YlIe0fE

— Afsal Moosa (@afsalmoosa89) July 26, 2019
#11
The Man who taught Indian youth to dream endlessly.#APJAbdulKalam #BharatRatna #missileman #DrApjAbdulKalam #India #OMRFoodStreet pic.twitter.com/QxqmQxQvEa

— OMR Food Street (@omrfoodstreet) July 27, 2019
#12
We salute u missileman #APJAbdulKalam #BharatRatna

— Alauddin (@Imaqureshi2) July 27, 2019
We salute the man who inspired each of us to dream!