News
DU Law Student Created Fake Govt. Website. Cheated 4,000 Job Seekers Of Rs 20 Lakhs In 2 Days
Scams are everywhere; we have heard of how people dupe online e-commerce companies by ordering phones and then, returning empty boxes and getting back the money. We have also see how people post fake ads on OLX and try to shell out money. However, today's case is a bit different as the attempt has been made by an intelligent law student from Delhi University.
Technology is so advanced, that nowadays, it has become easier to fake things, prepare clone websites and do everything possible so as to earn easy money. This 27 year old law student Sumit Kumar did something similar so that he could earn crores within a month.
Well, he created a fake website, having an appearance of a genuine government one, and posted many jobs on it. He duped around 4,000 applicants of Rs 20 lakhs and that too in just 2 days. The website was similar to WMCD's (Women and Child Development) and had the same logo too.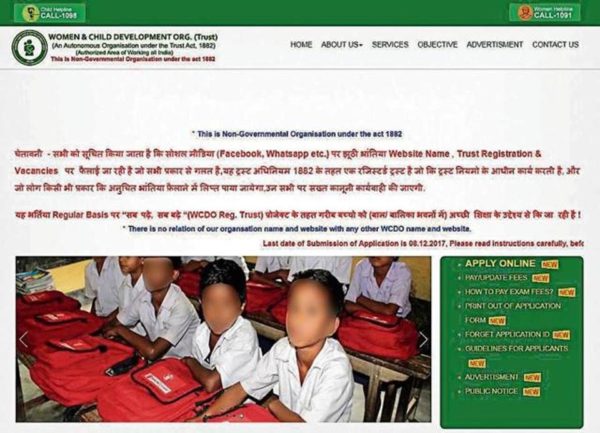 Sumit posted 6715 vacancies on it for different teaching positions and charged some fee from the applicants. For most of the vacancies, the fee was Rs 800. He was clever enough as he reduced the fee for ST and SC, so that no one doubts the authenticity of the site.
The URL that Kumar chose was wcdo.org.in, while that of the original site is wcd.nic.in. The undersecretary in the ministry of women and child development immediately registered a complaint, after which Delhi police arrested Sumit.
DCP BK Singh said,
"After registering a case at Parliament Street police station, the investigators took a closer look at the website to realise it was registered as an NGO, "Women and Child Development Organisation". The name was allegedly intended to mislead people into believing it had something to do with the ministry. The fee payments were to deposited to an ICICI account. We took the details of the account holder from the bank and nabbed the suspect. Initially he tried to mislead us, but admitted on interrogation."
Kumar confessed that this was being done only with the intention of earning money and nothing else. Currently, police officials are looking for 3 other people i.e. 2 who helped him with the setup and his web designer.
Share Your Views In Comments Below