Sports
During IndVsNZ, Hardik Pandya Again Got Trolled Over 'Aaj Karke Aaya' Comment In The Most Epic Way
Indian men's cricket team lost the T20 series against New Zealand by 2-1 but still we need to praise the players who performed well and one of them is Hardik Pandya. The young cricketer was suspended because of his inappropriate comments that he made on women in Karan Johar's popular talk show Koffee With Karan.
Hardik Pandya attended the show with his friend and colleague KL Rahul and while KJo asked some questions about his personal life and affairs, Hardik crossed the line of decency and stated things which were disrespectful to women.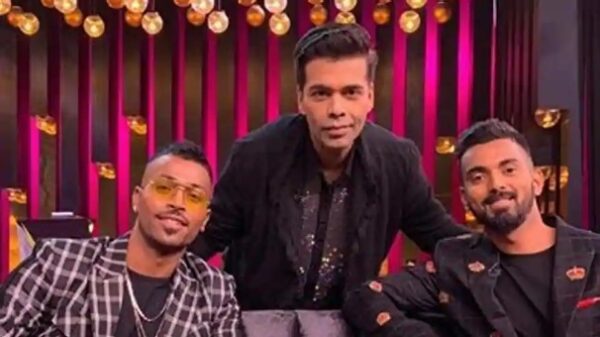 As the episode was aired, there was a huge uproar against the cricketers and the BCCI was under pressure to take an action against the duo. They both were banned from playing cricket and KJo also felt the heat as Google pulled out from the show's list of sponsors and the channel removed this episode from its social media accounts. The ban was lifted after some time and Pandya joined team India in New Zealand.
During the T20 match that was played on February 8, when he was hitting sixes, a woman was cheering him with a placard which read, "Pandya Aaj Karke Aaya Kya?"
Check out the pic: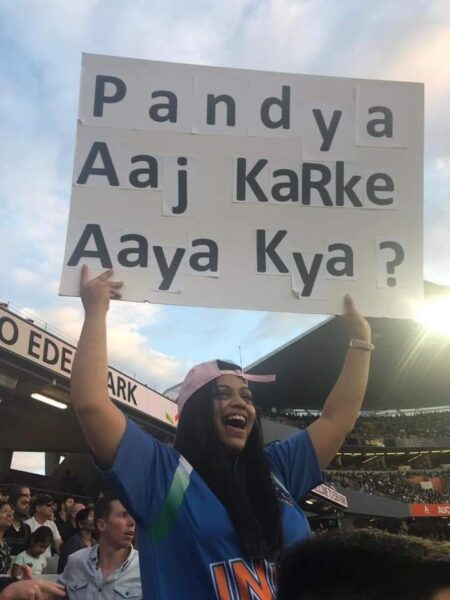 This is one of the comments made by Pandya during the show and as people saw it, it became a favourite of trollers. Here are some selected reactions:
#1
Think Hardik Pandya " KAR KE AAYA THA" aaj bhi … That's the reason he's mind is still on that and not in the match 🤣🤣#IndiaKaGame #INDvNZ pic.twitter.com/cpvCrSu16B

— lalυ (@manthenalalu) February 10, 2019
#2
This photo has separate fan base#INDvNZ pic.twitter.com/N8VDJdBqe2

— उहट्रेड ओफ बेबनबर्ग (@metho_mehaniyo) February 8, 2019
#3
Meanwhile at #INDvNZ match 🤣#indiavsnewzealand#pandya #BCCI pic.twitter.com/y9SgqY0crT

— Aditya Raj Dhar (@adiraj_dhar) February 8, 2019
#4
#NobelPrize stuff !!!
This lady deserves a medal!!!!#NZvInd #TeamIndia #Pandya pic.twitter.com/AhmcVmBUGh

— ABHINAV (@abhinavsingh_27) February 8, 2019
#5
give this lady a Bharat Ratna😂😂😂#INDvNZ pic.twitter.com/PQA8KtGNFB

— Sunil- The cricketer (@1sInto2s) February 8, 2019
#6
Hopefully she will come in the next to ..just to support Pandya #INDvNZ #pandya pic.twitter.com/OJrFmVtPbH

— Rb (@RHT8439) February 8, 2019
#7
When u dont know what the Hell is social media#hardik pandya #TeamIndia pic.twitter.com/tHcjXDv6qI

— Rujman AZad (@RujmanAzad) February 8, 2019
#8
When Pandya had upset stomach yesterday
Friends today :👇👇
pic.twitter.com/PyQ6pFgbqb

— jagdish jojawar (@jagdishjojawar) February 9, 2019
#9
Is she is a Fan or Hater of Pandya ? pic.twitter.com/P3vGD7rSXV

— Tanitalks (@Tanitalks1) February 8, 2019
Well, this woman has a great sense of humour. What do you say?
Share Your Views In Comments Below