Sports
"Ek Rupaye Ki Pepsi Iyer Bhai S*xy," Shreyas Iyer Posts Funny Video Of Fans Cheering For Him
The young Indian cricketer Shreyas Iyer is presently recovering from the shoulder injury that he suffered in the first ODI of the 3-match series against England. He had to undergo a surgery because the injury was quite serious and because of this, he was also not able to take part in the IPL 2021. Shreyas Iyer is the skipper of the IPL team Delhi Capitals (earlier Delhi Daredevils) and Rishabh Pant led the team in his absence in the IPL 2021.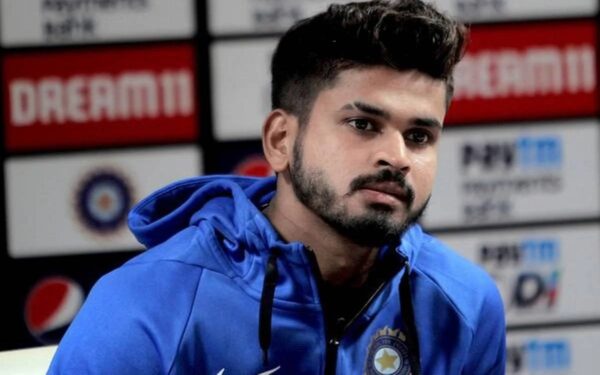 During this time, Shreyas increased his online presence, became more active on the social media platforms and left no stone unturned in cheering for his team DC but then the IPL 2021 got postponed indefinitely due to COVID-19. However, Shreyas Iyer is still very active on social media and is missing no chance of making his fans laugh with his good sense of humour and wittiness.
Recently, the Delhi batsman took to Instagram and posted a video from a cricket match in which Shreyas Iyer can be seen fielding in the deep and some people from the audience are chanting the slogan, "Ek rupaye ki Pepsi Iyer Bhai s*xy".
Shreyas Iyer captioned the video, "Found my new favorite chant #soundon. Can't wait to get back!"
The Indian team consisting of white ball specialist will be visiting Sri Lanka in July where they will play 3-match ODI series and 5-match T20I series. However, this squad won't have senior players such as Virat Kohli, Rohit Sharma, etc. as they will be busy in playing 5-match test series in England.
If Shreyas Iyer gets fit by that time, he will be the automatic choice for captain but if he doesn't get fit, the board will have to select someone else for leading the team. As per the sources, in Shreyas Iyer's absence, the board will pick either Shikhar Dhawan or Hardik Pandya for the captain's role.
That is quite a cheesy yet funny line! What do you say?