Sports
England Fans Hurl Abuses & Racial Slurs Towards Indian Players & Fans During INDvsENG 1st Test
Cricket is said to be the gentlemen's game but in modern times, behaviour of the players and the spectators have changed so much that this statement about the game does not seem to be true anymore. Cricket is said to be originated in England and till now, no cases of racial hurling during a match were heard in the stadiums of England but in the first test match between India and England, the English spectators crossed that limit as well and made it clear that they would not let cricket remain the gentlemen's game.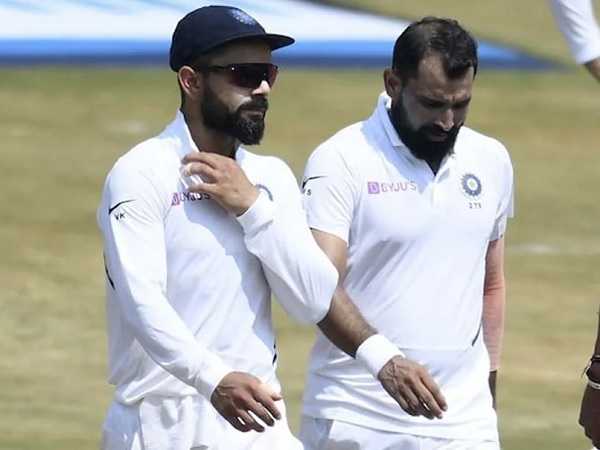 While the Indian cricketers have not registered any formal complaint, a British Indian female who was also in the stadium during the match has narrated the horrible experience on Reddit. She wrote that racial abuses and slurs were constantly hurled on the Indian cricketers, while the Indian skipper was called "Wanker Kohli", the pacer Mohammad Shami was called as "Sh**ty Shami".
When the English fans didn't stop making obscene gestures and indecent remarks, one woman asked them to behave properly after which the English fans questioned about her nationality and when this 31 years old British Indian woman also intervened, she was told to go back to India. She made a complaint to the steward and the ground officials and she along with her family was shifted to the stand where the Indian supporters were in majority.
Some English spectators were also seen shouting Delta, a COVID-19 variant which was earlier called Indian variant. This is certainly a serious matter, especially when the England and Wales Cricket Board has been making some great efforts to create awareness about racism.
As far as the first test match of the 5-match test series is concerned, the match ended in a draw due to the rain. England gave a target of 209 runs to the hosts to win the match; India had scored 52/1 and needed 157 runs but rain didn't let the players set foot on the field on the fifth day.
Hopefully, the ECB will take a note of the racial incidents and take strict actions against the culprits.
Share Your Views In Comments Below