Sports
Ever Wondered What Three Stars Above BCCI Logo On Team India's Jersey Stand For? Read To Know
Cricket is the most popular game in India so it's obvious that the jersey of the national team has to be special and stunning. Agree?
The jersey of the Indian cricket team has two different shades of Royal Blue which are separated by the tri-color Indian flag stripes. Moreover, there are three stars above the logo of BCCI on the jersey.
But have you ever wondered what do these stars stand for?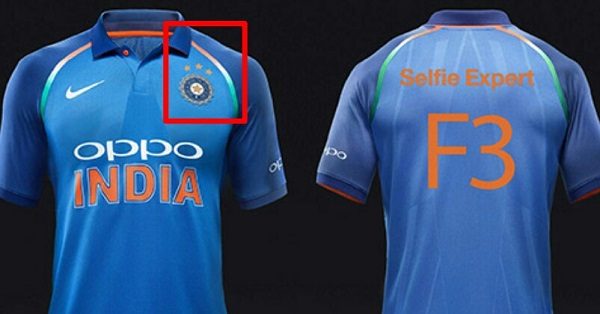 Well, these three stars on the Indian jersey represent the three victories of team India- two in World Cup of 1983 and 2011 of ODI format and one in ICC World Cup 2007 in T20 format.
The captain of team India, Virat Kohli, understands the importance of these three stars as he told Sportswallah,
"I know there's a billion-plus hope always riding on our team. That's why I try to play with responsibility and with respect to the team's needs. The pressure's always on, so my focus has to be too. I feel really proud – for me the Three Stars on the jersey represent what the Indian team is today and how much they have achieved. I feel really honoured to be a part of a team that has won three World Cup."
Just to inform, the football teams of some nations also have stars on their jersey, such as there are five stars on the jersey of Brazil's team while the Italian team's jersey has four stars. This is because Brazil is the five-time winner of FIFA World Cup which it won in 1958, 1962, 1970, 1994 and 2002 while Italy has won the FIFA World Cup four times in 1934, 1938, 1982 and 2006.
So now you know the reason behind the three stars on the Indian jersey! Share it to spread awareness!
Share Your Views In Comments Below