Sports
Eye Witness Reveals The Conversation Between Virat Kohli & Gautam Gambhir During The Spat
There is no denying the fact that the IPL 2023 will be remembered for the ugly spat that took place between Virat Kohli and Gautam Gambhir after the IPL match between Royal Challengers Bangalore and Lucknow Super Giants which was played on May 1 at the Ekana Sports Stadium, Lucknow.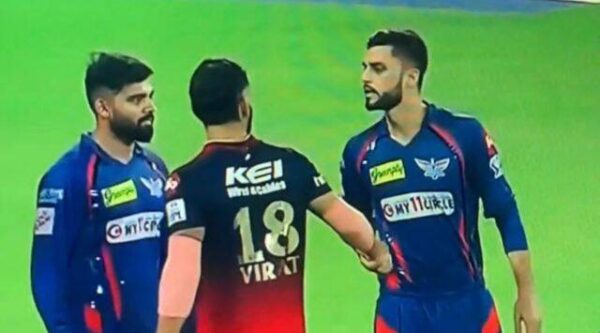 While the former cricketers have slammed both the cricketers and asked them to behave in a responsible manner, many fans have taken sides and started trolling the other cricketer. There are many who have even called it juvenile and opined that such things should be avoided.
The big question at the moment is what happened and what was said by both the cricketers. An eyewitness who was a part of one of the dug-outs revealed what happened during and after the match.
As per the eyewitness, Virat Kohli was constantly abusing Naveen-ul-Haq, the number 10 batter of LSG and the other batter Amit Mishra also made a complaint to the on-field umpire in this regard. Virat increased his verbal fury after Naveen-ul-Haq reacted once and he also said something to Naveen while pointing towards his own shoes.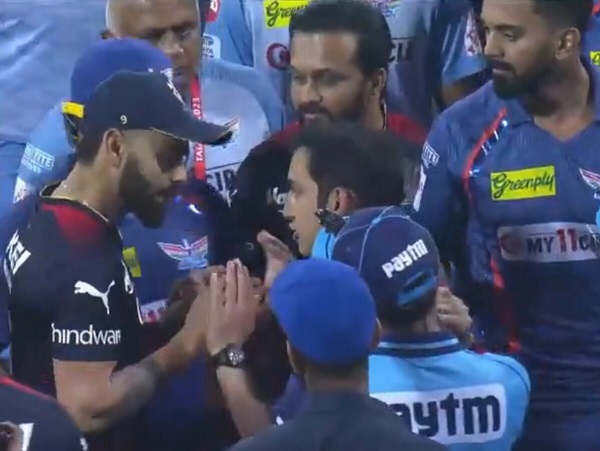 The eyewitness further said that after the match, Kyle Mayers and Virat had a little bit of chat, Kyle Mayers asked Virat as to why he was constantly abusing his team, Virat in response asked him why he was staring at him. At that moment, Gautam Gambhir took Kyle Mayers with him in order to stop further altercation but a comment made by Virat didn't go well with Gambhir and he returned to ask Virat to tell what he was saying.
Virat Kohli asks Gambhir why he is interfering in the matter when he has said nothing to him (Gambhir), in response the LSG mentor says that if Virat abuses his player, it means he is abusing Gambhir's family. Virat responds by telling Gambhir that then he should control his family and the last thing that Gambhir says to Virat is that now he has to learn it from him.
Here's the conversation:
GG – Kya bol raha hai bol…
Virat – Maine aapko kuch bola hi nahin, aap kyon ghus rahe ho
GG – Tune agar mere player ko bola hai, matlab tune meri family ko gaali diya hai
Virat – Toh aap apne family ko sambhal ke rakhiye
GG – Toh ab tu mujhe sikhayega…
This was not the first time that Virat and Gautam have engaged in an ugly spat. In 2013 also when Gautam Gambhir used to lead Kolkata Knight Riders, they both had a verbal fight during a match.
Have you also taken sides or do you have different take on this matter? Share your views with us.