Sports
Facebook Makes Epic Blunder While Translating Lionel Messi's Post After Copa America Win
The Argentinean footballer Lionel Messi and the whole Argentinean team got a grand welcome in their country as they returned after winning the Copa América Cup. Argentina defeated Brazil in the finals on 10th July by 1-0 at the Maracana Stadium, Rio de Janeiro, Brazil, and this victory matters more for Argentina as it is after 28 years that it has won any major title. The last time when Argentina won a major title was in 1993 when it won the Copa America after defeating Mexico by 2-1.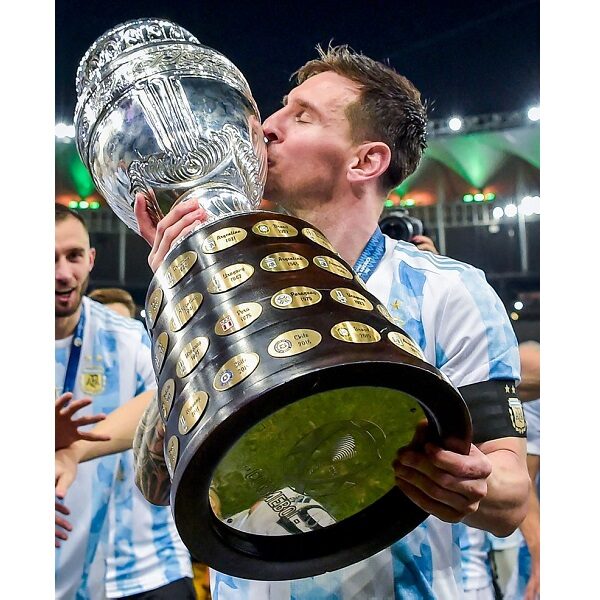 Fans were also very happy for their favourite footballer Lionel Messi who has earlier lost three Copa America finals and a World Cup final. For Messi fans, this victory also brings an end to the debate of who the GOAT (greatest of all times) is between Lionel Messi and Portuguese footballer Cristiano Ronaldo.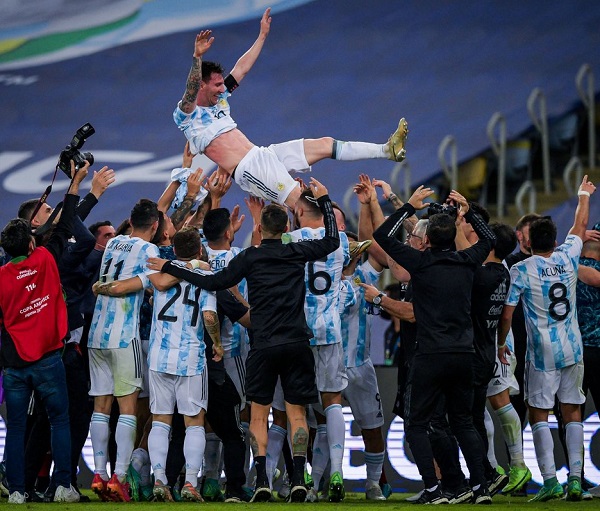 The 34 years old footballer who has won the Ballon d'Or Awards six times took to the social networking site Facebook to express his happiness. Lionel Messi posted a photo of himself with trophy and wrote, "Que hermosa locura !!! Esto es increíble , Gracias dios !!! SOMOS CAMPEONES LA CONCHA DE SU MADRE !!!!!! Vamossss carajooooo."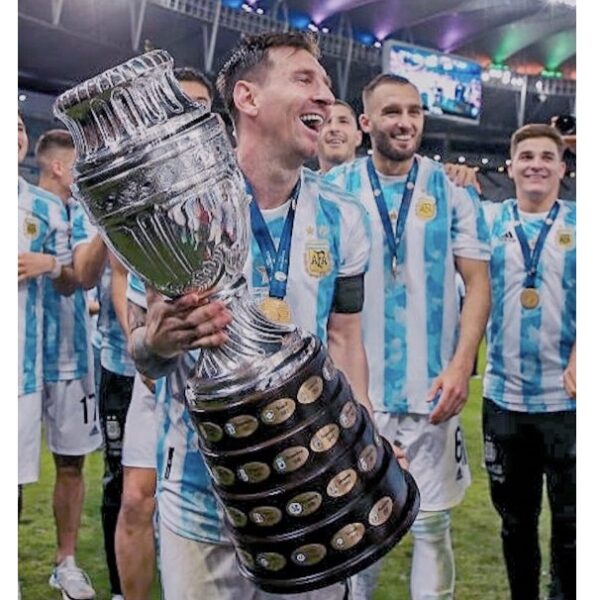 The Google translation of this statement is, "What a beautiful madness !!! This is amazing, thank you God !!! WE ARE CHAMPIONS THE SHELL OF YOUR MOTHER !!!!!! Come on damn".
However, Facebook made a big mistake when a cuss word appeared in its translation, "What a beautiful madness!!! This is amazing, thank God!!! WE ARE CHAMPIONS THE CONCHA OF YOUR MOTHER!!!!!! Let's go f**k it".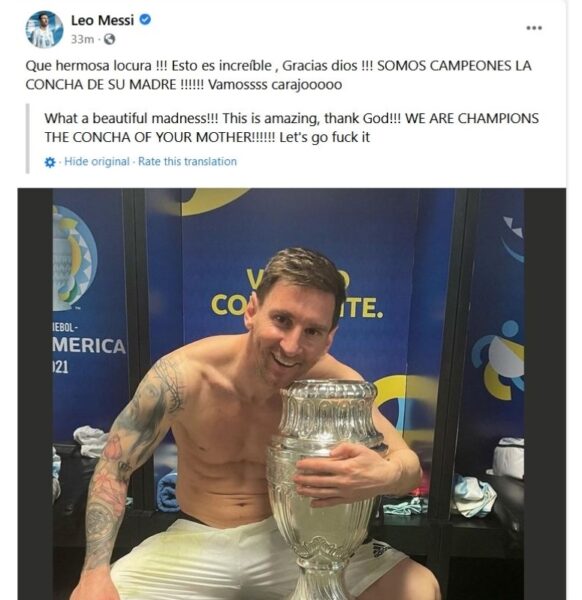 Lionel Messi who is also the captain of the Argentinean team was seen going down on his knees as tears rolled down his eyes and soon he was surrounded by his teammates.
¡EL MOMENTO TAN ESPERADO! Pitazo final y así lo gritó Lionel Messi 🔟🇦🇷🤩

🇦🇷 Argentina 🆚 Brasil 🇧🇷#VibraElContinente #VibraOContinente pic.twitter.com/BacbLCghFU

— Copa América (@CopaAmerica) July 11, 2021
We are quite sure that the celebrations in Argentina will go on for quite some time now as Lionel Messi has broken the 28 years old drought.
Share Your Views In Comments Below