Bollywood & TV
Famous Celebrities Who Faked Love Story Or Relationships On Reality Shows To Stay In The Game
Reality shows have gained a lot of popularity in the last decade as TV channels and makers have left no stone unturned in coming up with new ideas and concepts in order to create more interest and curiosity among the audiences. While majority of channels have their own singing reality shows, dance reality shows, etc., there are few channels that air reality shows in which celebrities are roped in to participate, such as Bigg Boss, Fear Factor: Khatron Ke Khiladi, etc.
Every celebrity is aware of the fact that the more he/she entertains the audiences, the more are chances of him/her staying in the game for a long period and some celebrities have even gone to the extent of faking love stories in order to increase their value in the show.
Here is a list of some of such celebrities:
1. Munawar Faruqui – Anjali Arora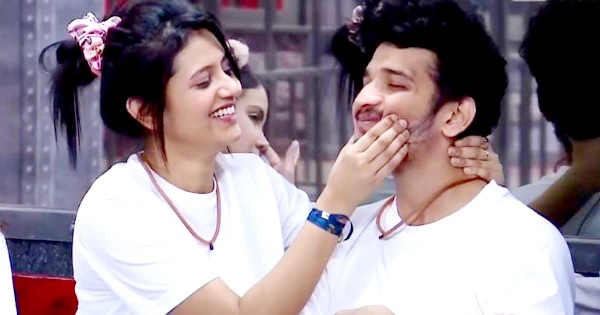 The stand-up comedian Munawar Faruqui who created controversies by making jokes on Hindu Gods emerged as the winner of the reality show, Lock Upp which was telecasted on digital platforms. During the show, his bonding with another contestant Anjali Arora, social media celeb and model, got a lot of attention and many people felt that love was blooming between the two and they started calling them Munjali. In fact, Anjali even said, "I love you" to Munawar on the show which was hosted by actress Kangana Ranaut but as the show ended, Munawar made it clear that he has a girlfriend whose name is Nazila. Anjali also stated in an interview that her bond with Munawar is of friendship.
2.  Anup Jalota – Jasleen Matharu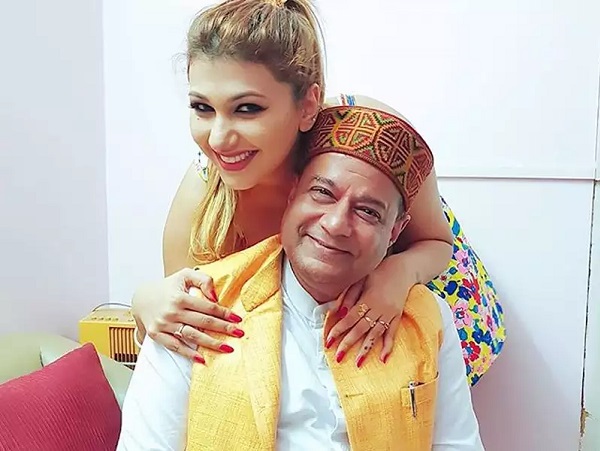 Anup Jalota, the Indian singer who is also known as Bhajan Samrat because of immense contribution that he made towards the Hindi Bhajan genre raised many eyebrows when he entered the house of Bigg Boss in the 12th season because it was quite unexpected for his fans to see him in the house where abusive language is a pretty common thing. If this was not enough, Anup Jalota stirred a controversy when he and Jasleen Matharu, his disciple and a singer/actress, declared that they were a couple. However, after some time it was revealed that it was just a stunt to attract the audiences.
3. Prince Narula – Nora Fatehi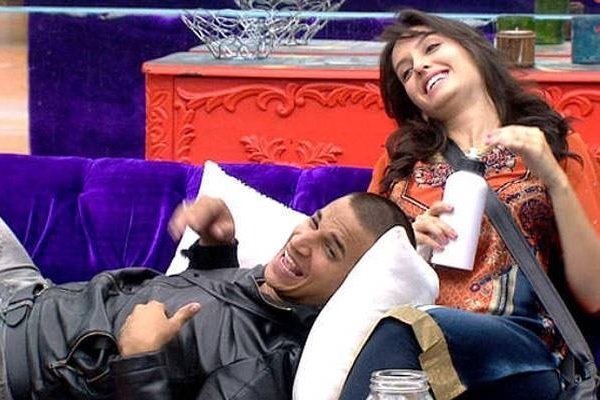 Both Prince Narula and Nora Fatehi are very popular celebs and enjoy a huge fan following. Their fans were quite excited after seeing their bonding in the controversial reality show Bigg Boss 9 and many were of the opinion that the couple would remain close to each other even after getting out of the house. After winning Bigg Boss 9, Prince Narula once said that he and Nora were dating but the gorgeous dancer-actress made it clear that they were not a couple but just good friends. Later on, Prince Narula said that when a person is locked inside a house, he gets close to the people over there but once he comes out, he starts working and meets other people because of which very few relationships of reality shows work when contestants come out.
4. Gautam Gulati – Diandra Soares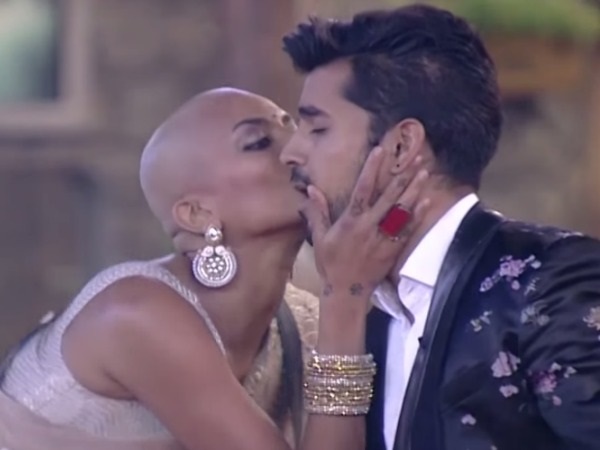 The actor-TV host Gautam Gulati and the model-fashion designer Diandra Soares participated in Bigg Boss 8 and made many people uncomfortable with their public display of affection. They kissed each other and at one moment, Diandra was seen taking Gautam in the bathroom because it was the only place in the Bigg Boss house where a person didn't need to worry about the cameras. Some more drama was created after Diandra was admitted in hospital and rumours of her pregnancy started doing rounds, however later on all the rumours were put to rest. After winning the show, Gautam stated that whatever happened between him and Diandra was momentary impulse and he would marry the girl of his mother's choice. In response, Diandra called it a fatal attraction and stated that Gautam Gulati is a spineless person who doesn't have the courage to speak the truth.
5. Deepak Thakur – Somi Khan
Bigg Boss 12 contestants Deepak Thakur and Somi Khan who entered the Bigg Boss house as commoners developed a good bonding inside the house. Though he never shied away from making it clear that he liked Somi Khan yet she always maintained that they were just good friends. After coming out of the house, they were seen together on a few occasions but their friendship came to an end because of a big fight which took place between the duo.
Do you know about any other celebs who faked love story in reality shows to gain TRPs and remain safe in the game? Add to the list.
Share Your Views In Comments Below