Bollywood & TV
Famous Indian Celebrities Who Ditched Love Marriage And Preferred Arranged Marriage
Recently, the entertainment industry has seen a lot of arranged marriages taking place. Celebrities usually go for love marriages rather than taking the high way of arranged marriages. As well as contrary to the belief, India, in general, is very much a pre-arranged marriage-based society. But that doesn't really make a difference for the celebrities.
For the entertainment industry though, both are a means to get by, but in recent news, we have found a lot of arranged marriages happening around. One of the aptest reason for the same could be the fact that the celebs really don't find their perfect match through their own efforts or by fate but through the efforts of matchmaking cousins and siblings or parents. Stars of Bollywood or the celebs from the television industry also at times want to spend their life with a partner who belongs to some other background of work and is not likely to be a part and parcel of this giant industry, though that's not always the case, there are always exceptions.
Yet on a general overview, we can presume that arranged marriage gives a freshness to their daily lives, it gives them a chance to get away from the monotony of their celebrity status and bring in a balance to their hectic lives at the same time. It is the whole process of knowing someone unknown or spending their lives with a stranger without previous judgments surrounding them. This is why maybe many of the celebrities, from Shahid Kapoor to Divyanka Tripathi have settled peacefully through arranged marriages.
Still here's a list of some of the celebs, those who have settled down in life by opting for arranged marriage and are definitely leading a very, very happy life:
1.Shahid Kapoor and Mira Rajput: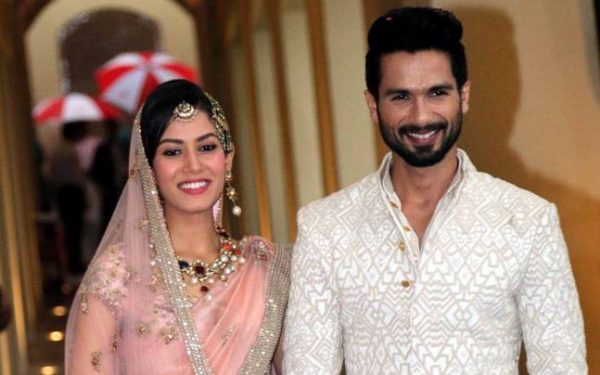 After making his hit comeback to Bollywood, Shahid Kapoor took the whole industry and media by a storm with his news of going for an arranged marriage.
He met Mira Rajput through the religious group, Radha Soami Satsang Beas. Both Shahid and his father, Pankaj Kapoor, are followers of this group. It was Pankaj Kapoor who actually introduced both of them to each other. Now they're at a turning point in their life where they both start another segment of their marriage, that is of parenthood as they both welcome the apple of their eye, baby Misha. We can clearly see that Mira Rajput is very secure and indulging in her personality towards Shahid, she makes him feel happy and comfortable around her.
2. Karan Patel and Ankita Bhargava: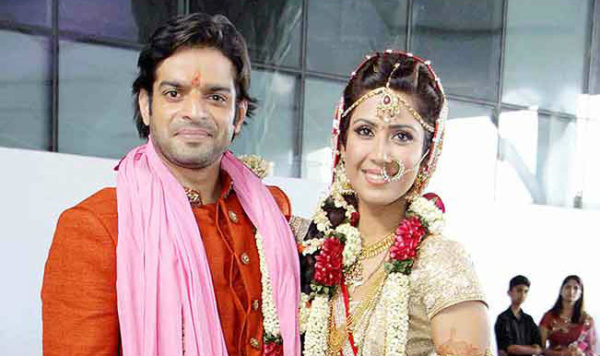 Playing the handsome stud of a Punjabi businessman in the serial drama Yeh Hai Mohabattein on TV, Karan Patel is definitely one of the most famous television celebs. So, normally even the news of him getting hitched was a big shock to his fans, moreover, the marriage being arranged was another shocking fact to consider for them.
Though there were many rumors of him being in a relationship with Kamya Punjabi, it was really registered as a shocking turnabout when he suddenly took the route of an arranged marriage with Tv actress, Ankita Bhargava. The two were introduced by Karan's co-star and friend, Aly Goni. Not that Karan Patel was shy of admitting the fact of arrange marriage, they openly confessed it, also the fact that Ankita's father, Abhay Bhargava, incidentally plays Karan's on-screen father-in-law in the show, Yeh Hai Mohabbatein might have helped in finalizing the marriage.
In fact, Talking about the marriage, Abhay Bhargava, also said in an interview to that, "On 4th March 2015, I had thrown a party at my place and had invited Karan for it. In the party, Ankita and Karan saw each other and just in two days, they expressed their view on getting married to each other to their parents. It's not at all a love marriage; in fact arranged by both the families." Well, Karan Patel is definitely quite a charmer to have bagged the heart of his lady of life, in a short time.
3. Vivek Oberoi and Priyanka Alva: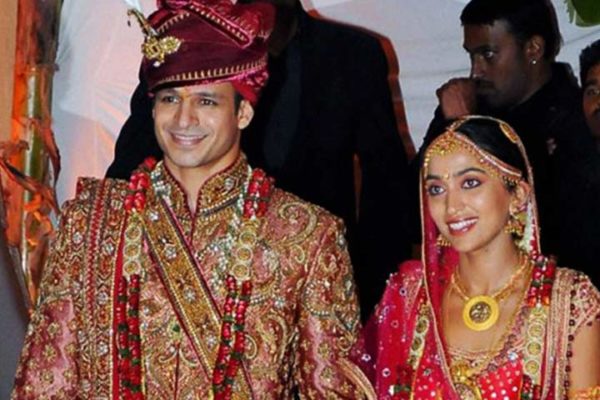 We can safely say that Vivek Oberoi definitely needed someone who could ground him and balance him through the hard times he was experiencing in Bollywood. Not only that but also after falling in and out of love with Salman Khan's ex- and now Abhishek Bachchan's wife, it was pretty much evident for him to be pulled up. Well, Vivek Oberoi finally found his "happily ever after" through some help from his dad, Suresh Oberoi. Both him and Priyanka Alva met each other through their parent's connection and they were just pretty much game about it.
The news of marriage came quite suddenly into the foray, so even the news of arranged marriage came as a shock, in an interview in 2009, Vivek had confessed: "I don't mind an arranged marriage. The girl my parents choose could be the girl of my dreams." Well, he definitely has found the one.
4. Madhuri Dixit and Dr. Shriram Nene: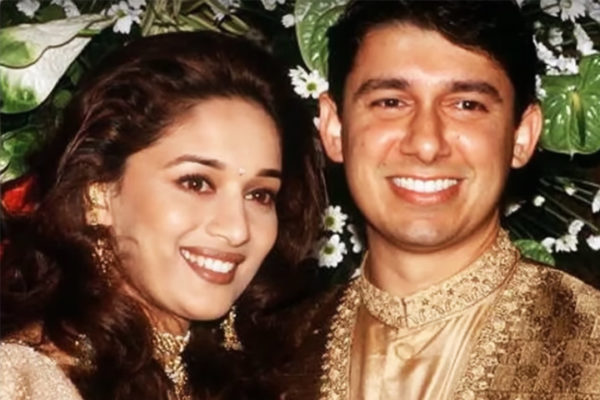 After the harsh fallout from her relationship with Sanjay Dutt, Madhuri Dixit had become quite disheartened and left for the United States in 1999, so as to take a break from her work in Bollywood.
Who knew that at a dinner table in her brother's house, she will find the man of her life. Madhuri Dixit and Dr. Shriram Nene met through her brother, Ajit Dixit. Well, maybe while mending her own heart, our Dhak Dhak girl gave up her heart finally to the wooing and sincere efforts of the sweetheart doctor, Nene. With so much sweetness in their marriage, they're definitely a match made in heaven.
5.Nikitin Dheer and Kratika Sengar: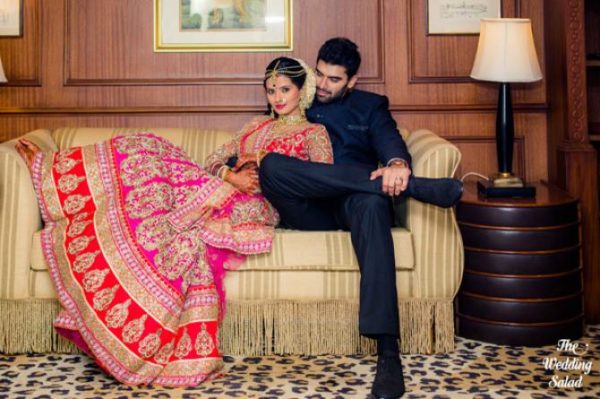 Who knew that 'Thungaballi' from Chennai Express and Rani Laxmi Bai of our Zee TV show, would be a perfect match for each other. Well, no one did but stranger things have happened in life so why not this as well. All thanks to the groom's father, Pankaj Dheer, who met her for the first time on a short film's audition and instantly took a liking towards her as his daughter-in-law. What more, Nikitin Dheer and Kratika Sengar met each other and ended up falling in love with each other, finally got married on September 3, 2014.
6. Jay Soni and Pooja Shah: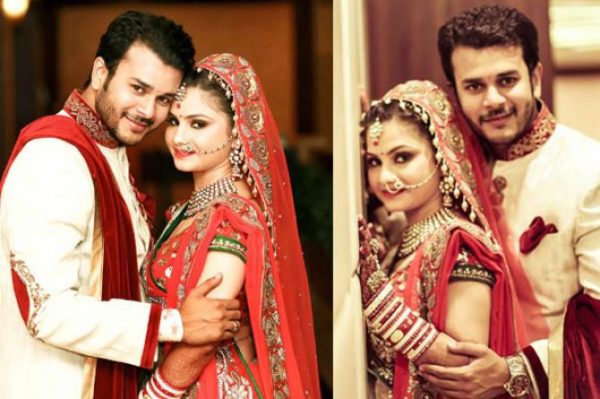 Well, he was the guy who brought in the image of a 'dorky, cute guy' archetype for girls to fawn over, after his character in Sasural Genda Phool TV show became super hit amongst the ladies. Though he left quite the hearts broken when he suddenly settled down with an arranged marriage to Pooja Shah. Well, the marriage was set by their parents after all Gujarati boy, Jay himself revealed this detail and had confessed that "Our parents' set-up this meeting but once we spent some time together it felt like I have known her for years. Even though it's an arranged marriage, I am completely in love with her."
Well, that's definitely visible with the sweet chemistry they shared on the stage of Nach Baliye.
7. Divyanka Tripathi and Vivek Dahiya: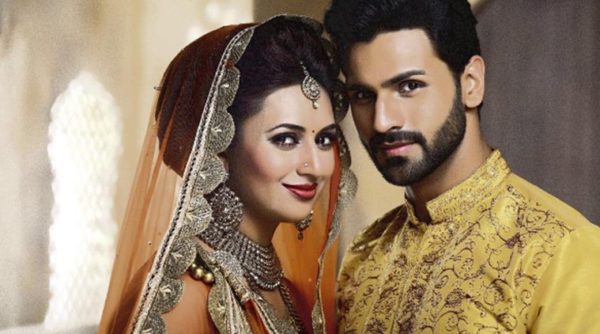 They definitely deserve to be called #couple goals, and it's all because they were fated to be each other's soulmates. It is surprising how their's is an arranged marriage and not love from the start. Divyanka Tripathi stated that they met through the matchmaking efforts of her on-screen brother-in-law, actor Pankaj Bhatia.
She said "It wasn't something I had planned. We met and fell in love. I believe in the institution of marriage. I don't believe in divorces. I want to be there until the end — whether it's on my show, or in real life."
Well, they're certainly quite the heavenly couple and definitely the most loving couple ever.
What do you believe in – Arranged or Love Marriage? Who is your favorite couple ? Let us know in the comments section.
Share Your Views In Comments Below