Sports
Fan Photoshopped R Ashwin's Wife Prithi In His Cruise Photo. Prithi Had A Wonderful Reply
The Indian cricket team has been performing superbly in West Indies as after winning the T20I and ODI series, it has now won the first test match of two test-match series as well. Team India defeated West Indies by a huge margin of 318 runs in the first test match which was played at Antigua.
Indian spinner Ravichandran Ashwin was not a part of the India's T20 and ODI squad but he was considered for the test team. However, he was not included in the team which played the first test as Indian all-rounder Ravindra Jadeja was preferred over him. Jadeja proved his selection as a correct decision by hitting a half-century in the first innings which helped the team in scoring a respectable total.
R Ashwin's exclusion from the test squad has surprised many as the Indian spinner has a great record against West Indies, he has not just taken 60 wickets in 11 matches but also scored four test hundreds. Ashwin is not even considered by the team management in the limited overs matches while in the test matches, he is also facing competition from Kuldeep Yadav.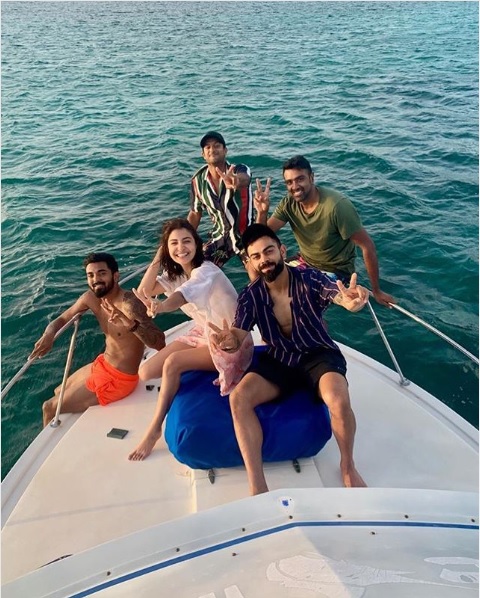 Recently, a photo was posted on the social media networks in which R Ashwin was seen enjoying the cruise along with KL Rahul, Mayank Agarwal, skipper Virat Kohli and his wife Anushka Sharma.
One fan of Ashwin didn't like that his favourite cricketer is sitting without his wife on the cruise so he photoshopped the image of Ashwin's wife in the photo, just like Priyanka Chopra photoshopped her image in a photo featuring the Jonas brothers.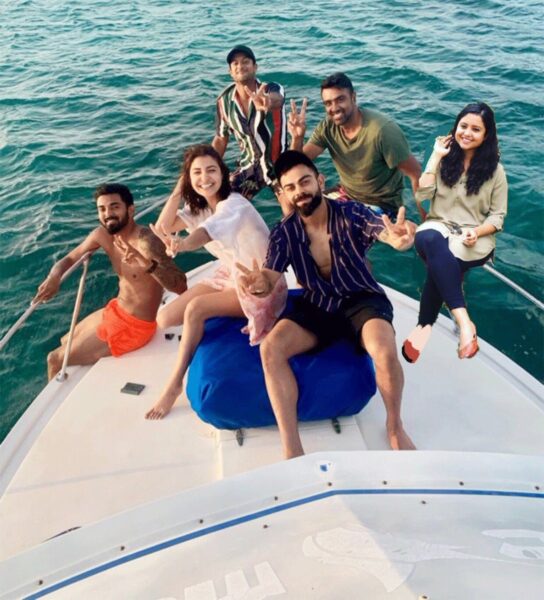 This is what the fan wrote while sharing the pics,
"hey @prithinarayanan in case you wished you were rather on the boat 🤭
h/t @priyankachopra"
hey @prithinarayanan in case you wished you were rather on the boat 🤭

h/t @priyankachopra pic.twitter.com/9ZxBDwVEyF

— iDK® (@yesdeekay) August 28, 2019
Prithi Ashwin had a good laugh while looking at the photo but at the same time, she asked the fan as to why there is gap between her and her husband.
She tweeted, "HAHAHAHA but but but #whythegap ? 😂"
HAHAHAHA but but but #whythegap ? 😂 https://t.co/iUHV3WjNXM

— Prithi Ashwin (@prithinarayanan) August 28, 2019
Priyanka Chopra also did something similar when a photo went viral in which Nick Jonas was seen smiling and his brothers were kissing their wives.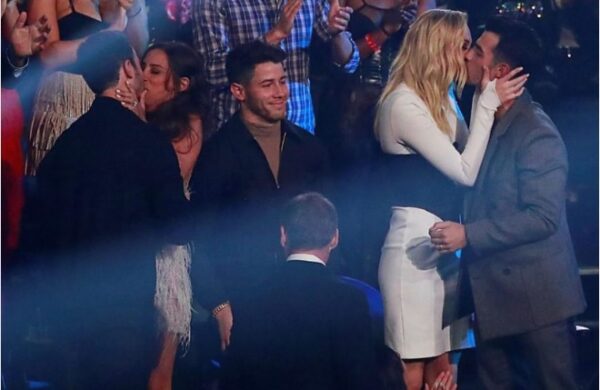 It happened in the MTV Video Music Awards, the Jonas brothers won the Best Pop Song award for their song "Sucker". As the announcement was made regarding their award, Joe and Kevin kissed their wives – Sophie and Danielle but as Priyanka didn't attend the event, Nick couldn't do anything else other than smiling.
The photo went viral on the Internet with fans asking why Priyanka is not there. Later, Priyanka posted a photo in which she photoshopped herself with Nick and it seems as if Ashwin's fan took inspiration from the incident.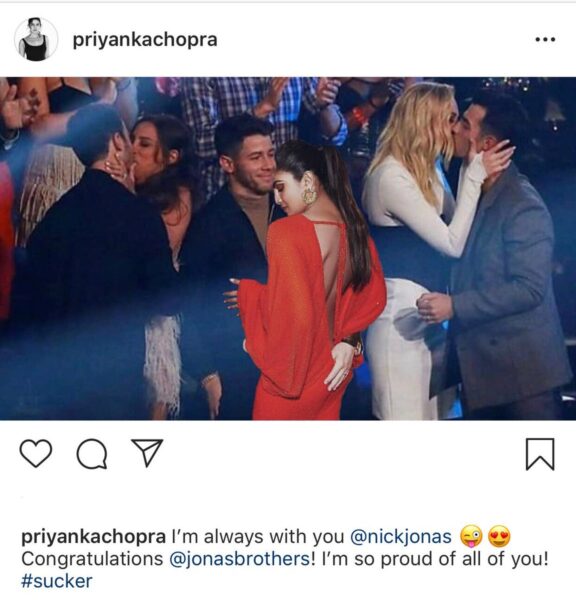 All the best to the Indian team for the second test match which is going to start from August 30 and will be played in Sabina Park ground in Kingston, Jamaica.
Share Your Views In Comments Below