Sunrisers Hyderabad is having a mixed season in the IPL 2020 till now as they have lost the three matches out of the six matches that they have played. However, the good thing is that the Hyderabad team managed to cross the 200 plus mark for the first time in the tournament while playing against Kings XI Punjab.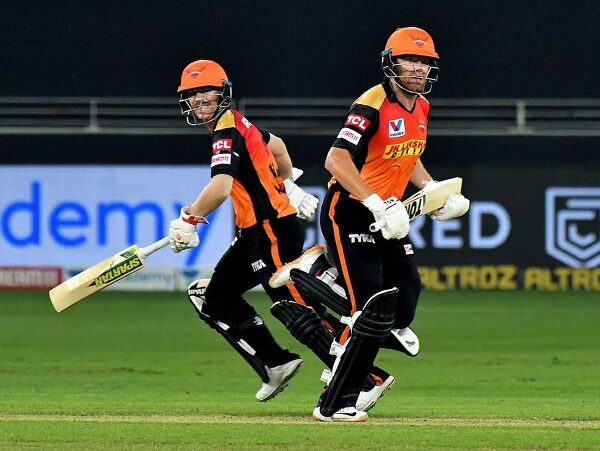 The match was played at Dubai International Stadium and SRH chose to bat first after winning the toss. The foundation of the big score was laid down by the SRH openers as skipper David Warner played a superb innings of 52 runs (40) but the highlight of the match was the blistering knock of 97 runs by Jonny Bairstow for which he played 55 balls. Kings XI Punjab struggled from the very beginning and other than Nicholas Pooran (77), no other batsman was comfortable in facing the SRH bowling. The Punjab team was all out for 132 runs in response to Hyderabad's total of 201 runs. SRH won the match by 69 runs and obviously Jonny Bairstow was declared the Player of the Match.
This victory not only rejoiced the fans of SRH but also gave them a chance to hit back at the former Indian cricketer Virender Sehwag who earlier said that SRH doesn't have the capability to score 200 runs.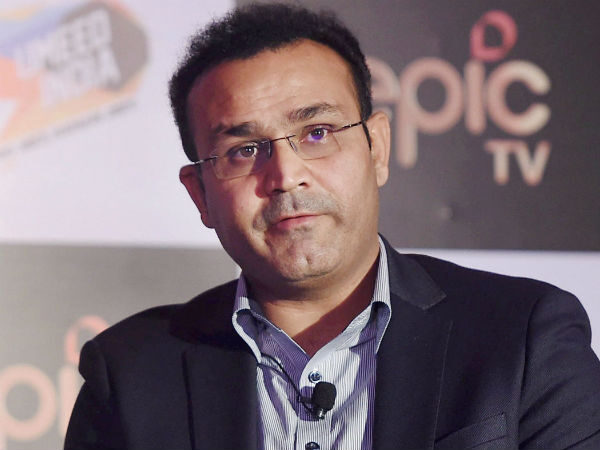 Viru was talking about the SRH vs MI encounter, he said that the Hyderabad team should give walkover to MI because if MI bats first, they are going to score 200-250 runs and SRH is capable of scoring only 150 runs so it is better for them to give walkover to MI.
Here's a video in this connection:
Eyana kosam anna kottali mawa @SunRisers pic.twitter.com/zn6MCTxkHB

— 🦅 (@jack_aa_bokka) October 4, 2020
Click to watch this video directly on Twitter
The SRH fans didn't like this statement at that time as well and when their team crossed the 200 mark, they once again slammed Viru for saying such a thing about SRH. Check out some of the selected tweets:
#1
By Sehwag, have you seen today's SRH performance? Lol!

SRH too can hit those 200+ scores!!
Last year IPL 2019, SRH is the only team to score 200+ three matches 🧡

Please don't underestimate any team! You don't know what wonders they can do!! #OrangeArmy #SRHvsKXIP #SRH

— Sriman (@srimaan37) October 8, 2020
#2
https://twitter.com/ashutosh_sisode/status/1314421611559174144
#3
https://twitter.com/TarockVasu/status/1314234640970907648
#4
@virendersehwag SRH can't score more than 160 in Sehwag dreams Sir please come out of your god damn dreams lot is going out here so don't give damn comments and lose your damn respect #OrangeArmy #SunRisers

— vikki@vineeth (@vikkivineeth1) October 8, 2020
#5
@virendersehwag do you think of a walkover to SRH from your @lionsdenkxip team too?

— Ravikiran Alavala (@ImRavikiranA) October 8, 2020
#6
@virendersehwag paji bolti band hogaya kya, Ab aap commentary se walkout karlo #SRHvKXIPpic.twitter.com/CDdn3iqVs3

— Rebel✯ (@chandravarma_p) October 8, 2020
#7
Post retirement Sehwag has been taking L's. He should stop talking like 14yrs ignorant nibba and realize he was an pro international player once. https://t.co/mgN0qIIJTb

— Harsha.x3 (@Harsha_x3) October 9, 2020
#8
@virendersehwag Paaji aaj @SunRisers jo appse hisabh se 150 wali team hai 200 marke batadi vo bhi apke poorane team ke against abh bolo 😂

— Sambhav (@Kimtee_24) October 8, 2020
#9
https://twitter.com/akif_zubair/status/1314273979046092803
#10
@virendersehwag you r my favourite cricketer
But degrading my team srh
I will never accept
Learn the basics to be legend
You r legend viru

— MAD MAX (@AlWaYsPaWwAn) October 8, 2020
#11
Respected Virender Sehwag sir ..hope u have seen today's match and I believe u have learnt not to pass such futile comments further…#OrangeArmy rocks #sehwag shocks💯#SRHvsKXIP #SRH

— Vaibhavkapil14 (@Vaibhavkapil141) October 8, 2020
#12
Dear @virendersehwag , Hope you seen today @SunRisers performance. #sunrisers score low and won many games with #SRH bowling and fielding performance, scored high & won many games. Please don't underestimate #OrangeArmy https://t.co/54N4FAtEnn

— శ్రీ రామ్ 👉 𝐉𝐚𝐧𝐚 𝐒𝐚𝐢𝐧𝐢𝐤 🇮🇳 (@JSPSriram) October 8, 2020
#13
Ham dho sou wale team nahi hai ham dho sou pachas wale team hai @virendersehwag pic.twitter.com/fshzoi5431

— Hibernate (@Janmanchi_) October 8, 2020
#14
SRH to Sehwag pic.twitter.com/khyMG6Kkwo

— Krishna (@krishna_zz) October 8, 2020
#15
Forget about 200 runs in @sharjahstadium our team @SunRisers got 200 in @DubaiStadium dear @virendersehwag sir … never underestimate any team .😎😎😎

— Prudhvi Tadikonda (@PrudhviTadikon2) October 8, 2020
It is an open secret that SRH has a pretty strong bowling lineup and they have also won the IPL once so they are capable of turning the tables upside down anytime. Do you think SRH will be able to win the IPL 2020? Let us know your opinion.