Sports
Fans Lash Out At Paparazzi For Clicking Virat's Daughter Vamika Against Parents' Wish
The Indian cricket team left for England yesterday as they are scheduled to play the final of the World Test Championship against New Zealand beginning from June 18. Many cricketers have been accompanied by their wives and kids including the Indian skipper whose wife Anushka Sharma has also travelled to England with him along with their daughter Vamika.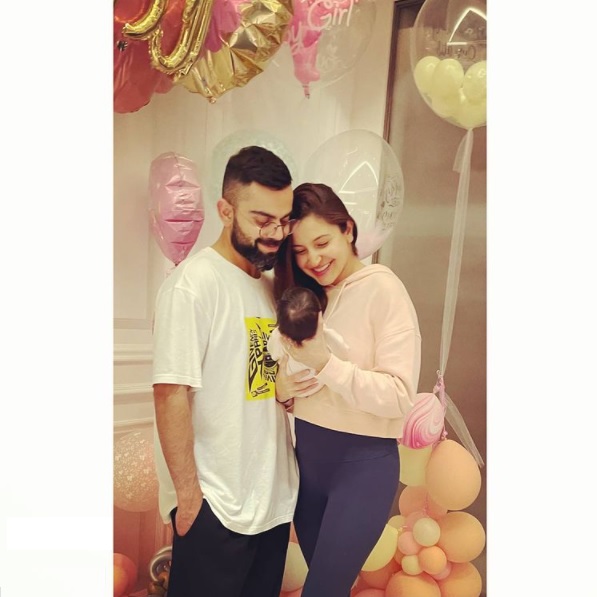 Virat and Anushka became parents to the little baby girl in January this year and Virat had also taken paternity leave in order to be with his wife at the time of the birth of their first child. After the birth of their daughter, the couple requested the mediapersons not to try to click Vamika and also asked them to request their privacy. In fact, Virat and Anushka released a note ensuring paparazzi that they will provide them with all the content featuring them but requested them to stay away from their daughter.
Recently during an Instagram Question & Answer session, a fan asked Virat the meaning of their daughter's name and whether they can get a glimpse of Vamika. In response, Virat wrote that Vamika is another name of the Hindu Goddess Durga and he refused to give a glimpse of Vamika, saying that they won't be exposing her to social media networks until she is grown up enough to understand what social media is.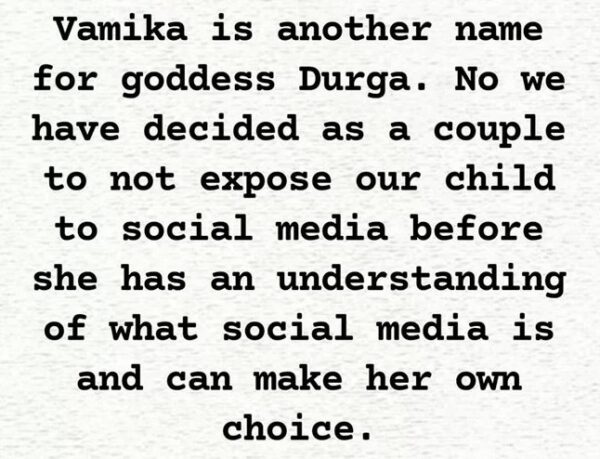 However despite repeated requests from the couple, mediapersons are in no mood to leave any chance of clicking the baby girl and the same thing happened yesterday when Virat Kohli left for England along with his wife Anushka who was seen holding daughter Vamika in her arms.
Here are some pics & a video:
Social media users didn't like the manner in which paparazzi behaved and they slammed them for not respecting the privacy of Virat and his family. Here are some reactions:
#1

#2
#3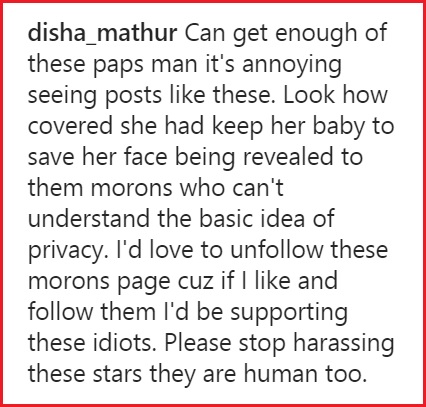 #4

#5

#6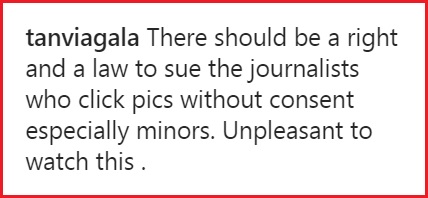 #7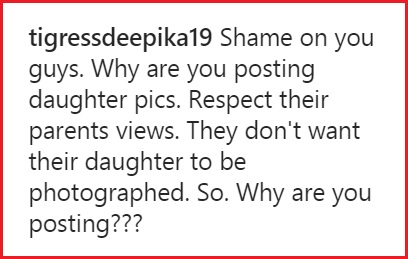 Is it really very difficult for paparazzi to understand that they should not click the baby girl if her parents don't allow it? Let's just hope that people learn to respect celebrities' privacy and behave responsibly.
Share Your Views In Comments Below