Sports
Fans Roast Sanjay Manjrekar After Jadeja & Hardik Pandya's Unbeaten 50s In IndVsAus Third ODI
Sanjay Manjrekar is undoubtedly one of the most controversial cricket commentators of the present times. He was all over the Internet last year when he called Ravindra Jadeja a "bits and pieces" cricketer during the 2019 ICC World Cup after which not only Jadeja but many netizens also slammed Manjrekar. After that, Manjrekar once again attracted a controversy when he had a little argument with cricket commentator Harsha Bhogle over the use of pink ball in the India-Bangladesh test match.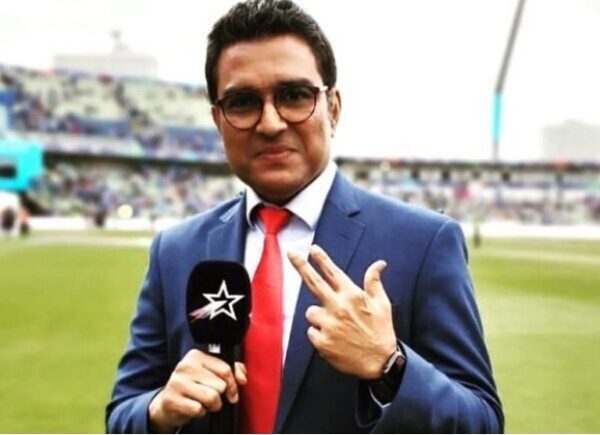 These controversies resulted in Sanjay Manjrekar getting ousted from the IPL commentary panel; however, he is back for commentary in the ongoing India-Australia series. Well, Sanjay Manjrekar has once again said something which has not gone well with many cricket lovers and he has been trolled on the micro-blogging site Twitter.
Talking about Ravindra Jadeja, Sanjay Manjrekar says that though he has no personal problem with him, he doesn't like to include such kind of players in the playing eleven. Manjrekar goes on to say that he won't even take Hardik Pandya in the team as players like him add illusionary value to the squad which is not helpful.
Manjrekar's statement came after India lost the first ODI with a huge margin of 66 runs but unlike last time, Jadeja decided not to engage in a war of words with the former cricketer and remained in a calm mood. Though India lost the 3-match ODI series as Aussies won the first two matches, India regained some confidence by winning the last ODI and both Jadeja and Pandya played a great role in this victory.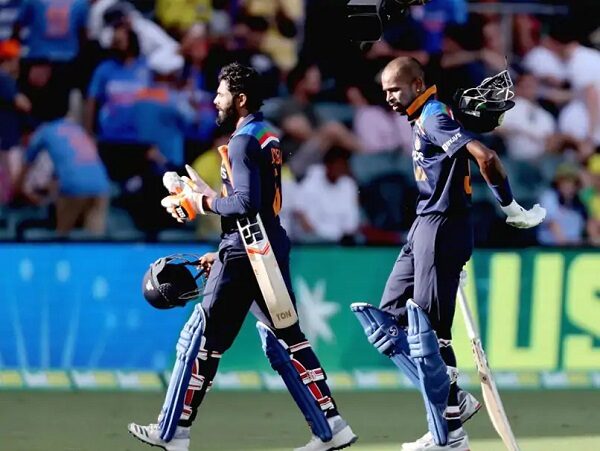 In the third ODI, India won the toss and decided to bat first but soon the team lost 5 top order batsmen at the score of 152. It was then Hardik Pandya and Ravindra Jadeja not only stabilized the innings but also ensured that the team crosses the score of 300. Pandya remained not out at the score of 92 (76) while Jadeja also remained unbeaten with 66 runs (50) and also took the wicket of Aaron Finch who scored 75 runs.
Twitterati had a field day trolling Manjrekar for his comments in regard to both the batsmen who played superbly in the third ODI. These funny tweets will make you go ROFL:
#1
Sir Jadeja's sword celebration with Sanjay Manjrekar commentary is a heavenly combo to watch@imjadeja@sanjaymanjrekar
#AUSvIND
pic.twitter.com/MArFCXuKkh

— Vinoth Kumar (@Vinoth_13Kumar) December 2, 2020
#2
#jadeja to sanjay manjrekar after hitting a super knock 😂#INDvsAUS pic.twitter.com/JolAndj7Kd

— हर्षित भारद्वाज (@Delphichap) December 2, 2020
#3
Jaddu scored quick Half century in ODIs, meanwhile Sanjay Manjrekar once again.#INDvsAUS #jadeja pic.twitter.com/V1YKSR1xvg

— Vinayak Kori (@VinayakKori20) December 2, 2020
#4
Today scenario #INDvAUS

Ravidra jadeja scored 30 runs off 7 balls when sanjay manjrekar was in commentary 🔥🔥
😂😂 pic.twitter.com/VuvL6twkOa

— Hariasylum ☸️ (@hariazylum) December 2, 2020
#5
Jadeja made a fighting fifty against Australia today giving reply to his haters

Meanwhile Jaddu to Sanjay Manjrekar:- pic.twitter.com/C8BzZiZNnT

— Prince Prabhakar (@Prince_P007) December 2, 2020
#6
#AUSvIND
People to Sanjay Manjrekar about his views on jadeja: pic.twitter.com/RzNBA08iph

— Prajwal (@Prajwal_Pataki) December 2, 2020
#7
Sir Jadeja after hitting 66 out of 50 searching for Sanjay Manjrekar: pic.twitter.com/liQmmZ0uh9

— Sushovan Mondal (@love_u_Susho) December 2, 2020
#8
Ravindra Jadeja ever since Sanjay Manjrekar called him "bits" and "pieces" player: pic.twitter.com/3QQafUvzQO

— Sanat Prabhu (@TheCovertIndian) December 2, 2020
#9
He is the most underrated batsman in team india. Jadeja since that bits and pieces comment by Sanjay Manjrekar.
Inns-12
Runs-376
Avg-62.66🔥
Sr-106.51🔥
50s-3

Well played Sir #jadeja 🔥
Always love to watch hitting him sixes in long on❤️🔥 pic.twitter.com/7SCDjahsI1

— Sagar Panwar (@GurjarSagar14) December 2, 2020
#10
Ravindra Jadeja to Sanjay Manjrekar after playing a brilliant innings in today's match*#INDvsAUS #Cricket #odiseries pic.twitter.com/uDMFgoZsRO

— shubham2345 (@shubhambest9305) December 2, 2020
#11
*Jadeja smashing bowlers all around the park*

Sanjay Manjrekar: This is brilliant batting. What an innings by Jadeja.. #AUSvsIND pic.twitter.com/5MJVyPsymb

— राणाजी (@RANAJI__5) December 2, 2020
#12
Jadeja did his fav. Celebration after scoring 50….

Meanwhile Sanjay Manjrekar in the Commentary box… pic.twitter.com/W28JiN0WKQ

— [email protected] (@Pritesh18638863) December 2, 2020
#13
Sanjay Manjrekar in Commentry box when Jadeja was batting today- pic.twitter.com/UGG3tuou98

— Harsh #ICT💙 (@HarshRaj_070) December 2, 2020
#14
Sanjay Manjrekar: Everytime Jadeja does that sword celebration, I worry for his wrists.

Jadeja: pic.twitter.com/JA2npuv3u9

— The Meme Makers (@the7mememakers) December 2, 2020
#15
Ravindra Jadeja played a brilliant innings in today's match.
Le Sanjay Manjrekar :-#INDvAUS #odiseries #Jadeja pic.twitter.com/H4YD1hV9c4

— shubham2345 (@shubhambest9305) December 2, 2020
Virat Kohli, the skipper of the Indian cricket team, also played a brilliant innings of 63 runs in the match in which the Aussies were all out for 289 runs and lost the match by 13 runs.
Share Your Views In Comments Below