Entertainment
Fans Trolled Dhawan For Having Fun Despite Losing Test Series Against England. He Had Perfect Reply
There is no doubt that the Indian cricket team is a very talented group but nothing is going in their favor in the series against England. India has lost the fourth test match against England which was played at Southampton and with this, the visitors have lost the 5 test match series as well by 3-1.
With one test match remaining, India may hope to save some respect by winning the final match which will be played in London. The Indian team was able to win only the third test match and other than this, team England has proved itself better than the Indian players in every aspect of the game. The Indian bowlers may have been performing well but the batsmen have disappointed to a great extent and other than the skipper Virat Kohli, no one has been consistent in batting.
Well, the players are gearing up for the last test match and whenever they are getting a chance, they are having some fun with each other or with their families.
Recently, Shikhar Dhawan took to Instagram and posted a photo of his teammates having a little bit of fun with caption, "Crazy boys and non-stop fun hardikpandya93 .. With a priceless rishabpant expression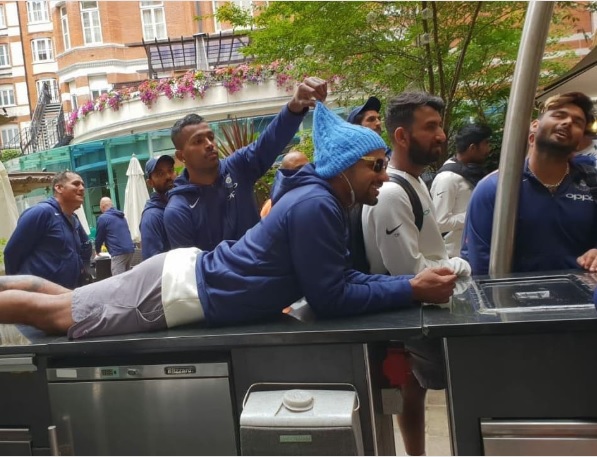 Here's the Instagram post:
Netizens got furious and slammed him and other cricketers for losing matches and having fun rather than focusing on practice and playing good cricket. Here are some reactions:
#1

#2

#3

#4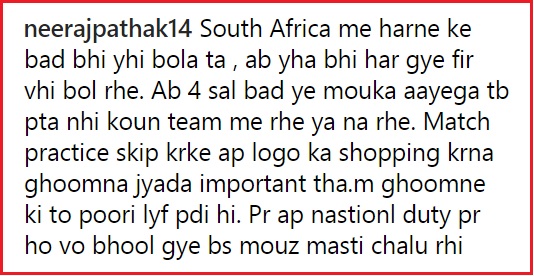 #5

#6

#7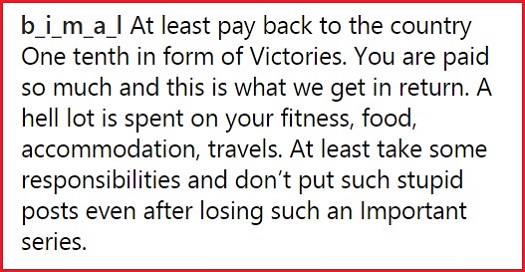 #8

#9

#10

Shikhar Dhawan didn't feel good about the comments and he decided to respond. He wrote:
"People who have been writing negative stuff. We are also hurt d way you guys are. It is important to learn from our mistakes and move forward. We give our best for d nation everytime when we walk on the ground and most important thing is as team we should be in good mindset before the next game. We cannot change d past. So we do our hard work at ground as always and keep our process strong. After practice important to laugh nd be happy so we create positivity in the team. That's what champions do. Easy to be happy when winning. Warriors stay positive when things are down too. Thanks to d fans who still supporting us!!"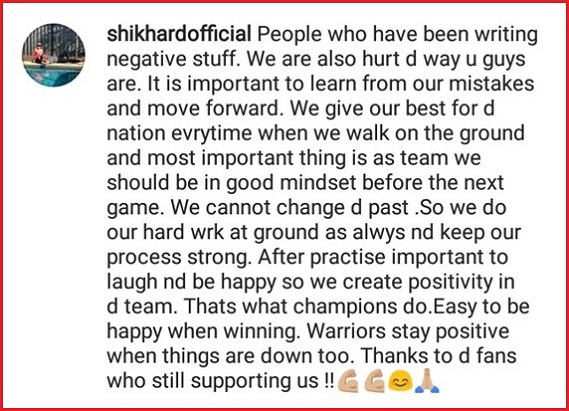 What do you have to say in this regard? Do let us know your views.
Share Your Views In Comments Below