Bollywood industry can be synonymous with good fashion sense. Since the stars are constantly followed by the paparazzi, who would not expect them to look their very best each time they face the camera.
In spite of knowing their huge fan base, some of the stars have showcased hideous fashion sense. This may include their clothing, as well accessories and overdone makeup. With time many fashion disasters are forgotten, but what we bring to you are some unforgettable moments of eccentric and horrific fashion sense.
Let's see our favorite stars that have disappointed us miserably with their bad taste in fashion.
#1 Sonakshi Sinha
The 19th Annual Color Screen Awards saw one of the most disastrous looks of Ms. Sinha. She wore a black and golden body-hugging down that didn't flatter her figure. Moreover, the long slit was a gateway to the not-so-toned thighs.
#2 Vidya Balan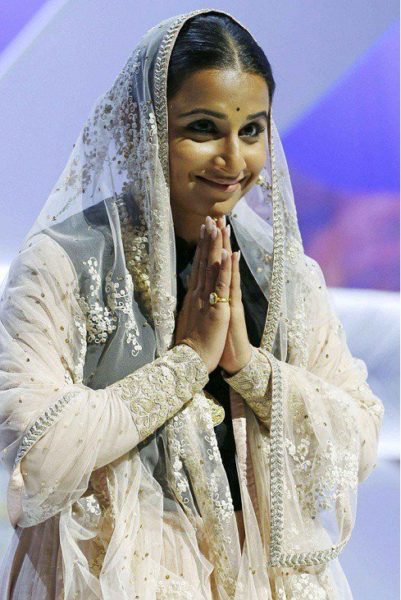 Vidya Balan has time and again offended the fashion industry. And the Cannes 2013 was one such event. Even though her costume was designed by a popular designer, Sabyasachi, she couldn't pull it off and failed miserably.
#3 Ekta Kapoor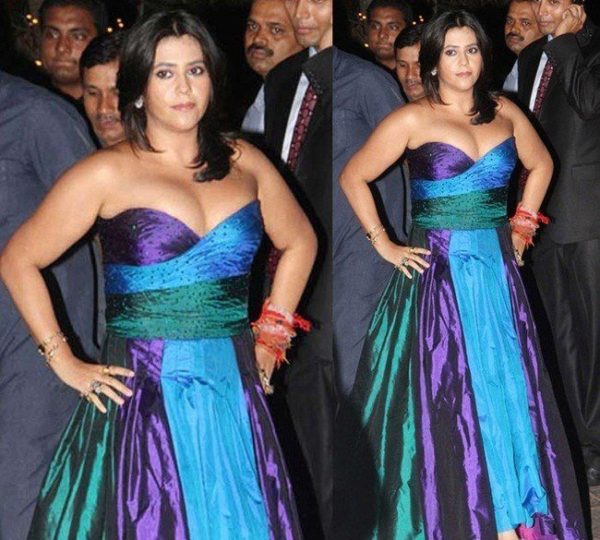 Ekta Kapoor would someday certainly claim the title of the worst dressed female in the industry and even outside. Nobody knows why is that weird cleavage show her thing? She steps out of her house in the awful dresses of all times. What changes is the color and skin show of the dress?
#4 Mallika Sherawat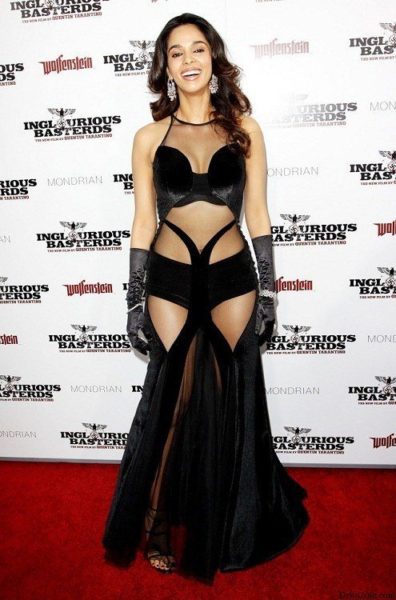 Mallika Sherawat certainly has a career infused with innumerable controversies that always fetched her limelight. She has always been in the talk, about her approval for bold scenes and the huge amount of skin show. But, this dress is confusion in itself. Whether a gown or a bikini, nobody could answer.
#5 Kangana Ranaut
The Himalayan beauty is blessed with natural beauty and a good fashion sense. But, who could advocate her fashion sense after looking at this picture? Not only does the canary yellow dress looked weird, but all the accessories looked equally odd.
#6 Sonam Kapoor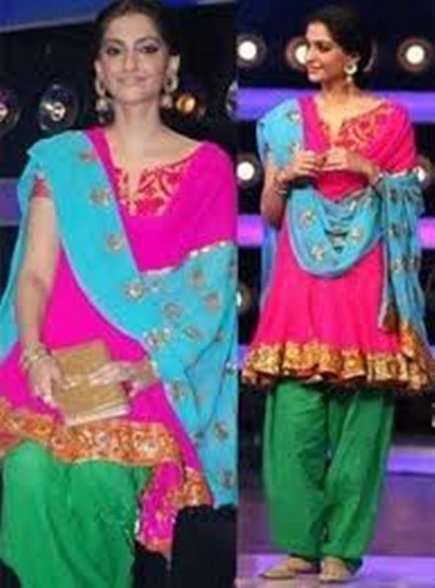 Who could expect the "fashionable diva" to portray something like this? The neon pink Anarkali, paired with a loose Patiala and a blue dupatta isn't a good combination at all.
#7 Rani Mukherjee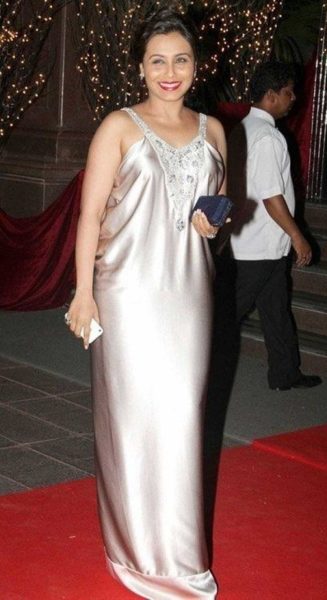 Rani Mukherjee is also one of those actresses who has produced fashion blunders in spite of constant criticism. This grey kind of gown would make a perfect night dress. How did she think of wearing this to a Bollywood party? Fashion critics do not appreciate it at all.
#8 Aishwarya Rai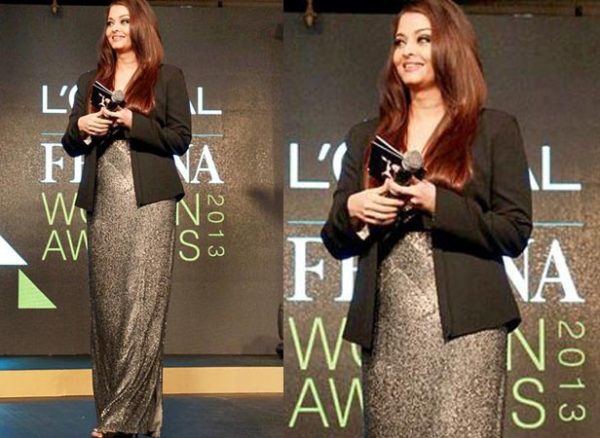 The "prettiest" woman in the world also showcased some disoriented fashion sense. A blazer paired with a dazzling silver gown? Like really? The choice of a jacket over a gown seems unjustifiable. It has destroyed the glory of the gown.
#9 Deepika Padukone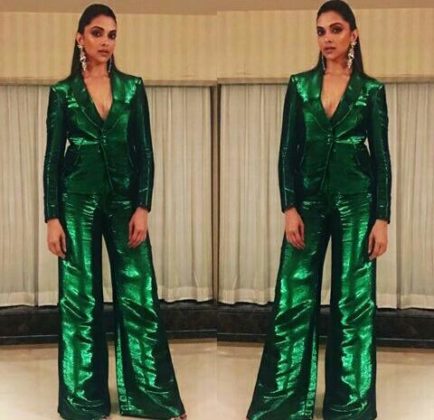 This disaster happened at Jio MAMI. How could she even choose such a dress? Guess her fashion sense was deeply influenced by Ranveer Singh here. What say?
Looking at such mainstream actresses do such horrible fashion display is even more disappointing. They need to think about changing their stylists seriously or else they may bag criticism in future as well.