Entertainment
Fatima Sana Sheikh's Epic Reply To "Cover Yourself Properly" Comment
Dangal girl Fatima Sana Sheikh gave an appropriate reply to the person who commented on her picture on Instagram.
Fatima shared a beautiful picture of a sunset while she is sitting beside a lake in a pair of trousers and a shirt. No doubt the pretty actress was praised and appreciated for the photo.
But there was one Instagram user who reminded her of her religion – Islam. The person commented about her dressing style and requested her to cover herself properly as she is a Muslim. He even wrote that if she will listen to her advice she would go to paradise.
To which Fatima replied "Aur aap mere dost. You are blocked. Mah Badan.. mah rulz.. your gamla, your phool (My body, my rules)." And after that, he blocked the user.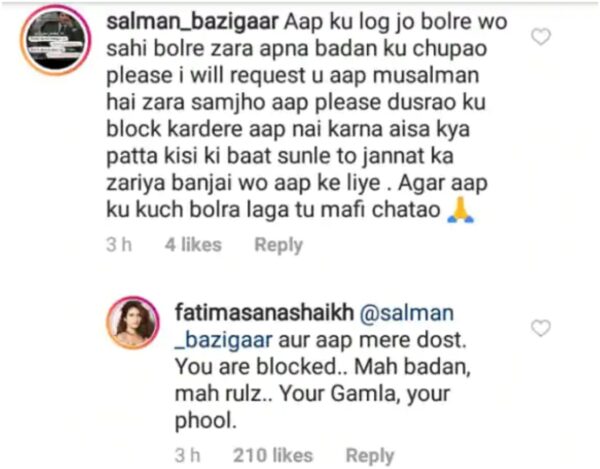 Share Your Views In Comments Below