Lifestyle
FB Just Launched Take A Break Feature, It Will Help You Forget Your Ex Without Blocking Them
There is a reason why Facebook is unabashed and most popular social networking site in the world. The fact that they never stop and keep on improvising itself is something that keeps them apart from the competition.
The latest attempt of Facebook is to demote all kind of negativity from the social media platform. Reacting to a great amount of public feedback, Facebook has rolled out some new algorithms and features that will work in enhancing the overall experience of public on the site.
Apart from the regular algorithms that Facebook release to cut down low quality and spammy links, it has released a really important feature now.
Apparently, Facebook wants to take care of public's emotions now so that they have rolled out a new feature called "Take a Break"
So if you've just gone through a breakup with your partner and want to move on, "Take a Break" lets you recover easily. Team Facebook observed that social posts on partner's profile increase the emotional turmoil for many people and they find it hard to move on after a breakup.
Take a Break makes you customise the way you want to see the posts of your ex-partner and even lets you stop watching it, without the need of blocking, unfriend or unfollow them.
It also allows you to hide your posts from your ex-partner and even restrict the old posts in which you've tagged them. In case you don't want to see them your posts, Take A Break lets you add them to your Restricted List. In this way they won't be able to see your post unless you tag them.
You can easily understand the whole concept in these three levels.
Restrict someone's visibility: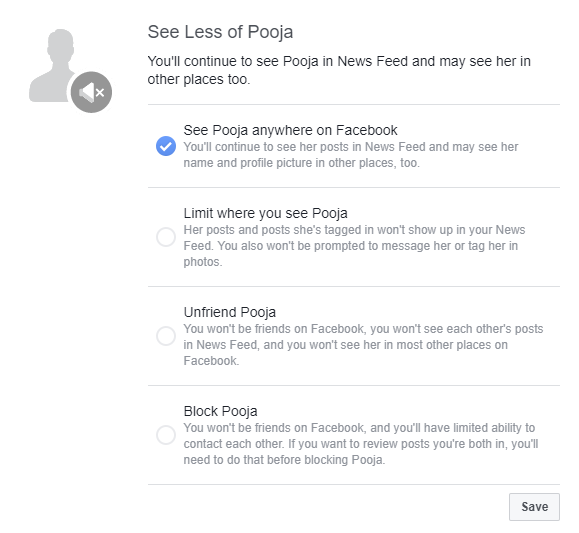 You can decide the levels and limit of how much you want to see someone on Facebook.
Adding someone to your restricted list will enable you to erase someone for whatever time you want. You won't see their posts and the posts by others they are tagged in. Facebook won't prompt you to message them.
Protect your posts and the posts you are tagged in: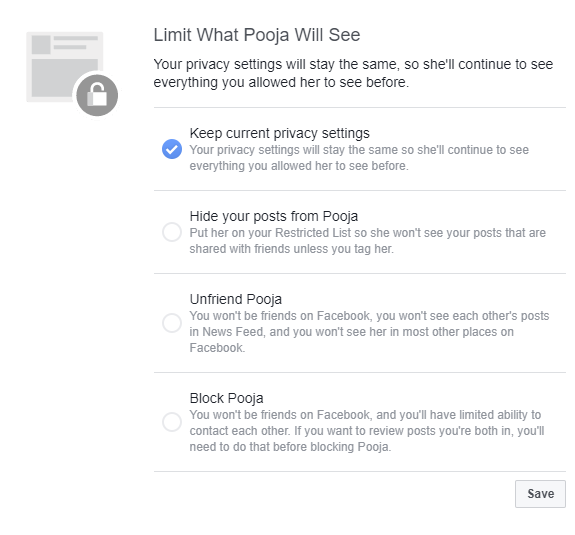 You can protect your posts by adding them to the restricted list. They won't see any of your posts unless it is public or you tag them.
Control the visibility of your past posts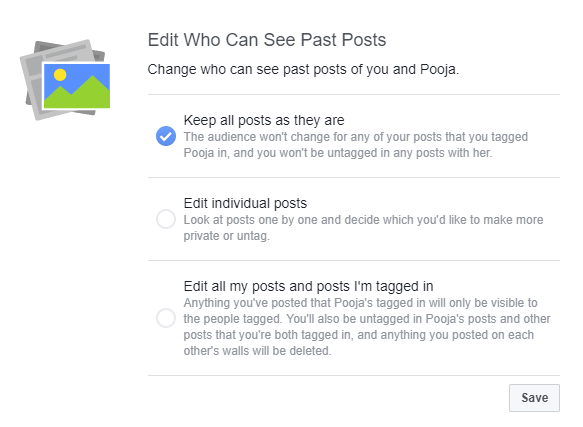 You can pick the old posts and can protect them from your ex-partner.
Take a Break was earlier conceptualised keeping in mind the romantic relationships but its use can be extended to other partnerships and relationships gone wrong like friends, business partners or even relatives.
Isn't that a really cool feature?
Share Your Views In Comments Below