Entertainment
First Look Of DC's Joker Movie Is Out & Fans Can't Wait To Watch It
Jokers are known to entertain people and make them laugh but DC's Joker is not the one who likes to amuse persons but on the contrary, he likes to create problems for individuals, especially the Batman. Since he was created by Bill Finger, Bob Kane and Jerry Robinson, Joker has troubled Batman a lot, whether it is in movies, cartoon, or comic. Till now, four actors have played the character of Joker on the cinema screen and they are Cesar Romero, Jack Nicholson, Heath Ledger and Jared Leto.
The fifth actor who is going to play the character of Joker is Joaquin Phoenix and we are sure of a great performance as he is one of the best actors of Hollywood.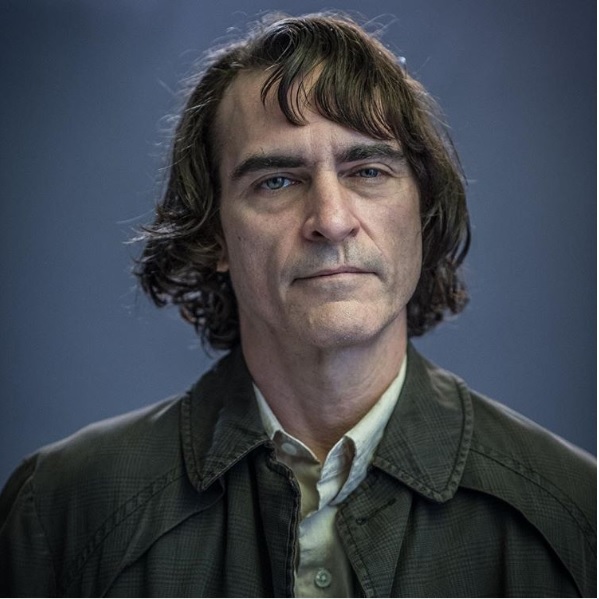 There were a lot of speculations about who is going to be the next joker and director Todd Phillips brought all the speculations to end as he released the first look on the social media platform Instagram.
Netizens, especially his fans, are very eager to see him playing the character. What's more, some photos and videos got leaked on the Internet which made people more impatient in this regard.
The first set photos for Joaquin Phoenix's 'JOKER' have been officially released. (Source: @JustJared) pic.twitter.com/lhnZgfMbrA

— DiscussingFilm (@DiscussingFilm) September 16, 2018
This is how excited fans reacted:
#1
Between Joaquin Phoenix and Jared Leto we have two fantastic actors currently playing #TheJoker 🙌🏼💚🃏 pic.twitter.com/hYycOByktj

— Sydney (@wondersyd) September 17, 2018
#2
Man…I really can't wait for this. This has the potential to be something really great #TheJoker pic.twitter.com/9FNJSP4U5K

— Scott Free (@Kadeem_95) September 16, 2018
#3
I am seriously getting strong Kubrick/Scorsese vibes with Joaquin Phoenix's Joker & he isn't even in his full hair & makeup reveal yet.

God, I can not fucking wait for this film for the life of me. #TheJoker pic.twitter.com/Y6LCnLp1o8

— Jesabel (@JesabelRaay) September 16, 2018
#4
Serious Tweet…

Am I the only one seeing this and thinking #JoaquinPhoenix should maybe star in a #BorisKarloff biopic?
pic.twitter.com/6s02hS2LaD

— #ThanosWasRight (@OverlordOf_Evil) September 18, 2018
#5
O
M
G#JoaquinPhoenix to play the #Joker in Origin movie from #ToddPhillips (2019) 👏👏👏

artwork by @TheImgHobbyist pic.twitter.com/fY5XkCqapP

— Nadia Boudjella (@nadia_boudjella) September 18, 2018
#6
Ok……this is perfect, you can hate all you want but #JoaquinPhoenix is a FUCKING GOD. He is the perfect joker. I do not want to disrespect Heath Ledger at all but I think he is perfect. This photo is so unsettling and I love it. I can't wait to see him in full on joker makeup. pic.twitter.com/xo7ARjS5bC

— Mark Sixtos (@WEDO_RL1) September 18, 2018
#7
Are we looking at the first images from #TheJoker starring Joaquin Phoenix?! 😱😱🃏

(Images via @JustJared) pic.twitter.com/w7rPMNjuWj

— Geek Vibes Nation🖖 (@GeekVibesNation) September 16, 2018
#8
Any money by the time the Joker Origin Movie is done, We will all be wishing #JoaquinPhoenix could play #TheJoker again, Or better yet replace #Jaredleto 🃏 pic.twitter.com/qGJsk6oD07

— Sean Birney (@06SMB) September 18, 2018
#9
Who knew Joaquin Phoenix was such a perfect Dario Argento. pic.twitter.com/a73meBoNuQ

— John Squires (@FreddyInSpace) September 16, 2018
#10
I heard there's a new #Joker in town #JoaquinPhoenix pic.twitter.com/77u5uGJMRT

— Syn (@synistere) September 16, 2018
#11
Joaquin Phoenix as the Joker gives me strong Jack Nicholson vibes pic.twitter.com/bPYucxgeYS

— Luke Mears (@Serum_Lake) September 16, 2018
#12
I'm very optimistic, given that Joaquin Phoenix is a very great actor. Altho i think a movie about the origin story of one of the best if not the best villain in fictional history, would ruin the very nature of what makes Joker scary. https://t.co/AHwBkCRF2f

— Anjo (@RicoTonkatsu) September 16, 2018
Are you excited to watch the movie?