Entertainment
First Review Of Gully Boy Is Here, Critics And Fans Are Praising It.
One of the most awaited movie of this year, Gully Boy, directed by Zoya Akhtar is all set to release on 14th February. Starring Ranveer Singh and Alia Bhatt, this movie is going to protrude a new genre altogether.
The film yet to get released in the theaters, for the masses, had a special screening in Berlin. The film was on the big screen for the very first time in the Berlin Film Festival.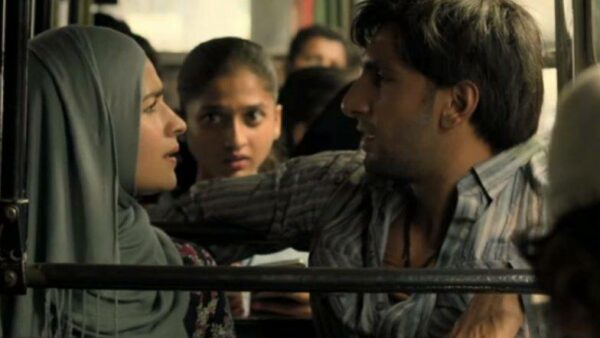 The premier brought in fresh and new reviews of the film as a whole. Anupama Chopra, Rajeev Masand and even Hollywood Reporter gave their first and honest opinion about the film.
Here are some twitter reactions about the film, you can check.
#1
Spent more than 2 hours in a queue to get a ticket, walked for miles, almost got trampled and died amongst crazy fans at the red carpet, almost broke my only surviving pair of glasses, and waited for hours without eating. #GullyBoy was totally worth the hassle! 1/2

— Tanvi Jain (@JainuineInsaan) February 10, 2019
#2
About #GullyBoy I'm gonna say something. There are yearly 400 movies at the Berlinale. I choose every edition to see 30-35. I chose Gully Boy because it was from India 🇮🇳 and they are making great movies in the last years. I had no clue what the movie was about. What a present ❤

— Carlos Grau (@cineypoesia) February 10, 2019
#3
Gully Boy is going to be one cult classic, let alone the best film this year, and it's just February. Trust me, it's just sick. ♥️😍 #GullyBoy #Berlinale #RanveerSingh #AliaBhatt

— Ranjeet Devckar (@devckar) February 10, 2019
#4
#GullyBoy is an excellent, excellent film! There is no better director than #ZoyaAkhtar at the moment. An absolute must watch. @RanveerOfficial @aliaa08 #Berlinale2019

— Aryaman Bhatnagar (@aryaman89) February 9, 2019
#5
Now that the embargo is over, I've been dying to say this for 3 days! #GullyBoy is awesome, a great achievement for #ZoyaAkhtar. @RanveerOfficial gives his career best performance. Wonderful supporting cast. The music comes alive! My review out tomorrow. #Berlinale @berlinale

— Aseem Chhabra (@chhabs) February 9, 2019
#6
This is huge🔥 #GullyBoy pic.twitter.com/viRoep6Bgw

— [ Gully Boy ] (@IndomitableRVS) February 10, 2019
#7
he (Ranveer Singh) has the boyish charm to pull off the role, and he raps like a pro to boot… Contemporary Indian rappers add a note of authenticity but there's no denying who's the star of this show – Variety #GullyBoyReview #GullyBoy

— #Murad ✍🏽🎤 ka Cafe ☕️ (@ranveercafe69) February 11, 2019
#8
Your role is like a firecracker in #gullyboy @GullyBoyfilm @Ranveer_Turkey @Ranveer_Turkey #GullyBoyReview

— Riddhi Vira (@ViraRiddhi) February 10, 2019
For Rajeev Masand it was the power of music and lyrics that brought out a beautiful coming of age love story. Ranveer Singh performed extraordinarily well. This was for him a love letter to Mumbai.
According to Anupama Chopra though the duration of the film is way too long but Ranveer Singh's sophisticated acting skill proved the best for this socio-cultural milieu.
One of the first Western critic for this film is Hollywood Reporter. It said the film belongs to Ranveer Singh but the women characters are extremely strong to be alongside him. Though for them the story line maybe a bit like Star is born but the high quality music and the excellent camera work by Jay Oza brought out the originality Zoya Akhtar wanted to portray.
So, did you book your tickets already?
Share Your Views In Comments Below