Sports
"For 60 Overs, They Should Feel Hell Out There," Virat Kohli's Motivational Speech Worked Wonders
The Indian cricket team put up a great show at Lord's as it defeated England by 151 runs in the second test match of the 5-match test series. Though Virat Kohli wasn't able to make an impact with his bat, he was certainly inspirational as a skipper and the motivational speech which he gave to his teammates before the fourth innings had an amazing effect on his players.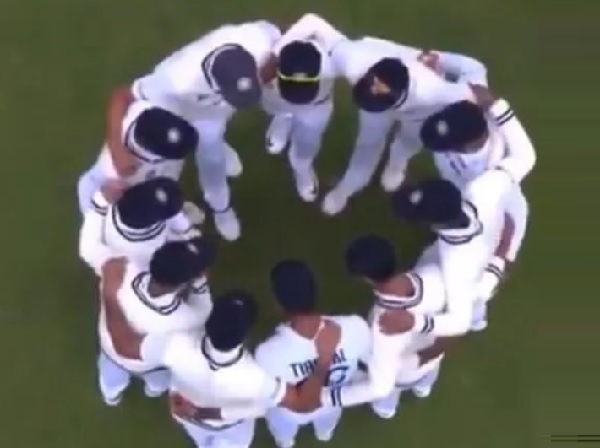 With the help of some wonderful batting of Mohammad Shami (56) and Jasprit Bumrah (34), the Indian team declared its innings at the score of 298/8 and gave a target of 272 runs to the hosts to win the match.
Before the England batsmen started chasing the target, Virat Kohli and his men were seen in a huddle and the Indian captain was heard saying, "For 60 overs they should feel hell out there".
Here is the video:
— pant shirt fc (@pant_fc) August 16, 2021
The hosts were able to manage only 120 runs in their second innings with Joe Root being the highest scorer (33) for his team.
After winning the match, Virat Kohli was full of praises for Shami and Bumrah as they both performed well not only with ball but with bat as well. Kohli said that the pitch didn't help in the first three days and the first day was the most challenging but they played as per their plans. He added that the manner in which Shami and Bumrah batted under pressure was really commendable and the batting coach certainly worked pretty hard with the players.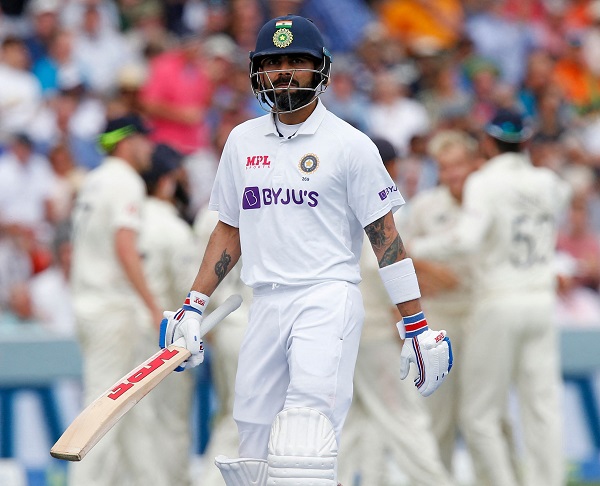 Virat Kohli further stated that the tension and some incidents on the field which took place in the second innings also helped them in putting up a good show. He said that they believed they would be able to get England out in 60 overs in their second innings. The RCB skipper once again appreciated the lower order for performing well and with this win, India has taken a lead of 1-0 in the 5-match test series.
The third test match between India and England will start from Aug 25 at Headingley, Leeds.
Share Your Views In Comments Below