Top 10
Forbes Indian Celebrity 100 List Is Out & For The First Time, An Actor Is Not On Top
The year 2019 is going to end pretty soon and everyone is busy in either analysing 2019 or making new resolutions for 2020. Here is some inspiration for you as the Forbes Indian Celebrity 100 list is out and the results are quite surprising. The Indian celebrities have been ranked on the basis of their earnings as well as popularity and while Khans of Bollywood used to rule at the top positions earlier, this year a young cricketer has secured the number one rank.
Before we tell you about the rank and celebrities, let us inform you that the period taken into consideration is from 1 October 2018 to 30 September 2019. One more thing that we want to make clear is that a person with low earnings can also secure higher rank than the person with higher earnings because of him being more popular. Forbes started releasing the Indian Celebrity List eight years ago and it is the first time in eight years that an actor is not on rank one.
Here's the list of Top 10 Indian Celebrities: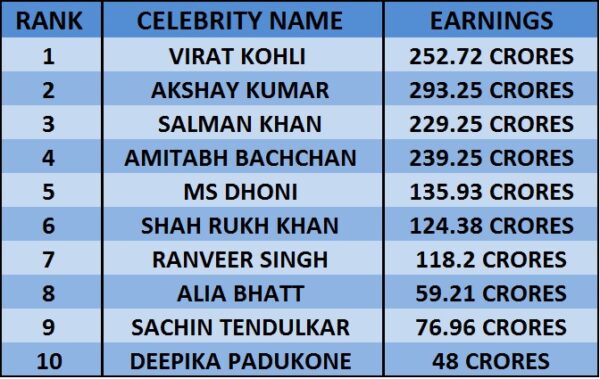 This year, skipper of the Indian cricket team Virat Kohli (31) is on the number one spot with the earnings of Rs 252.72 crores which includes his match fees, BCCI contract fees, endorsements and also his earnings from social media sponsorships.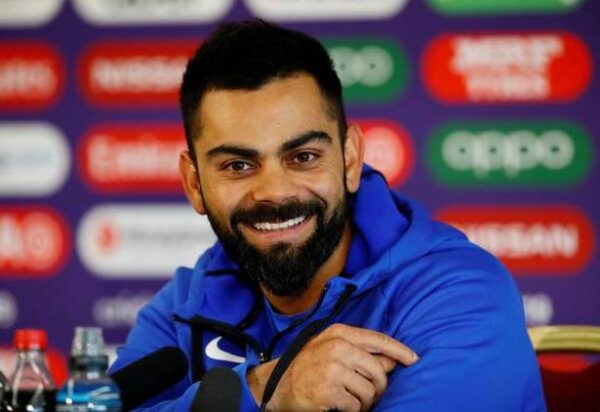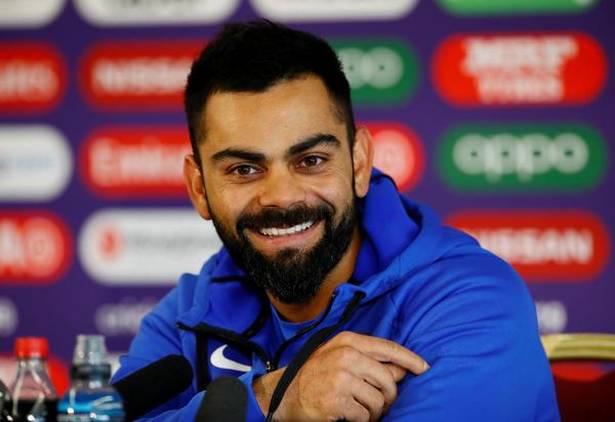 Since 2016, Salman Khan was constantly at the number one spot but this time, he is at number 3 with Rs 229.25 crores while actor Akshay Kumar is on the second spot with Rs 293.25 crores.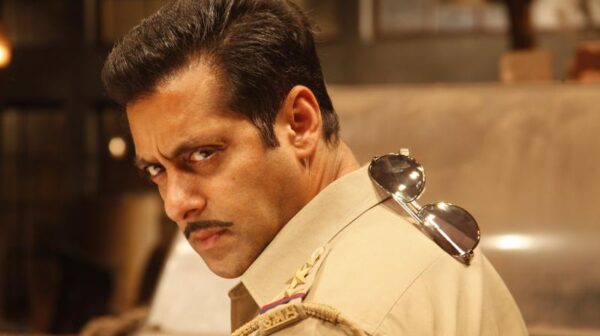 Legendary actor Amitabh Bachchan sits at number 4 whereas one more very popular face of the Indian cricket, MS Dhoni is at the 5th position and superstar Shah Rukh Khan manages to get the 6th spot.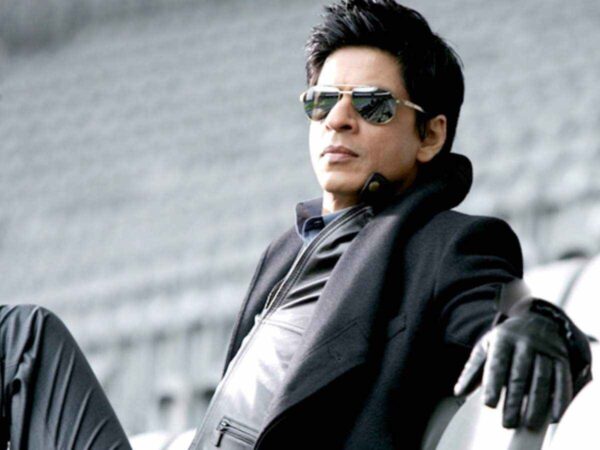 For the first time, two women are in the top 10 list – Alia Bhatt at the 8th and Deepika Padukone at the 10th position.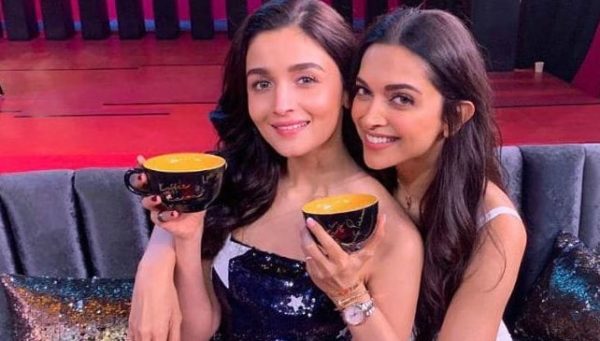 One more good thing that has happened is that young actresses such as Sara Ali Khan, Kriti Sanon and Disha Patani have also managed to get into the list of 100 celebrities for the first time, thanks to their popularity and endorsements because they don't have that much work which can help them in making into the list.
Now let's talk about the legendary cricketer Sachin Tendulkar who has been in the top 10 since the beginning and this year again, he is on the 9th spot.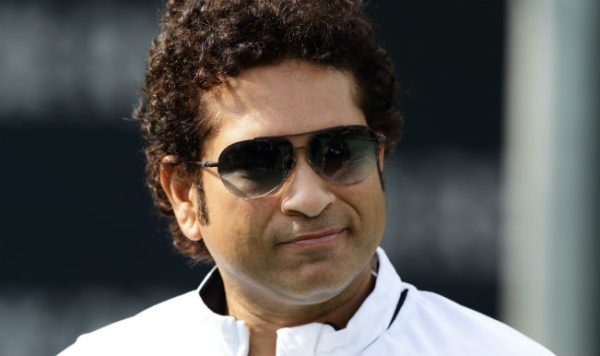 Let us not forget that there have been almost six years that the cricketer has bid adieu to the International cricket which makes it clear that he is not just earning well but is still very popular among cricket lovers.
Check out the complete list by clicking here.
Whom do you want to see in this list the next year?
Share Your Views In Comments Below