Sports
"Forgot Oct 23 Match?" Twitter Hits Out At Ramiz Raja For His Billion Dollar Industry Remark
The Indian cricket team's exit from the ongoing ICC T20 World Cup 2022 has given a chance to many haters to speak against the Indian squad and the BCCI. Team India suffered a humiliating defeat against England in the semi-final match which was played at Adelaide Oval as England chased the target of 169 successfully in just 16 overs without even losing a single wicket.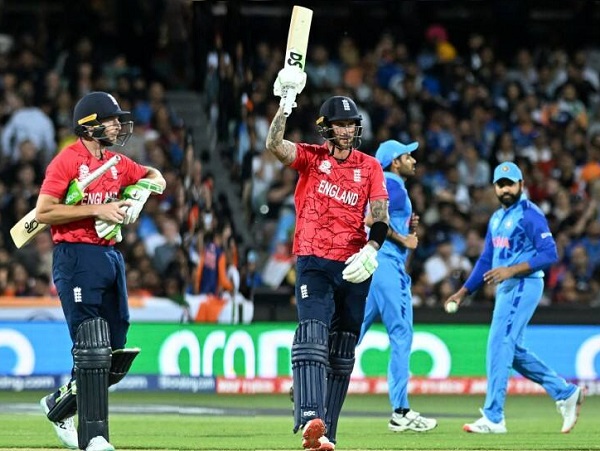 The chairman of the Pakistan Cricket Board, Ramiz Raja also took a jibe at the BCCI and team India when he said that the teams belonging to the billion dollar industry were left far behind by Pakistan in the ICC T20 World Cup 2022 which means that the Pakistanis are doing things right and Pakistani fans should enjoy as well as respect it.
Here Ramiz Raja took jibe at the BCCI, the richest cricket board of the world by using the word billion dollar but Indian Twitterati didn't delay in reminding him that it was the Indian cricket team which defeated Pakistan in their first match of the tournament which was played on October 23.
India and Pakistan started their campaign in the ICC T20 World Cup 2022 in quite a different manner as India always looked a strong contender of semi-finals but Pakistan fumbled big time as it lost not only against India but also against minnows Zimbabwe. Pakistan had no chance of entering the semi-finals until Netherlands pulled an upset and defeated South Africa in the Super 12 stage.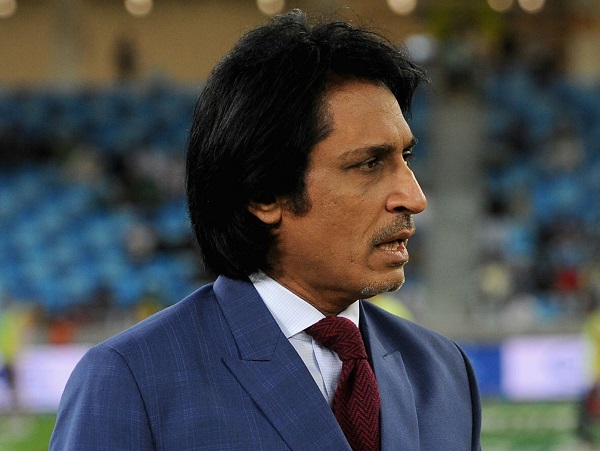 Many former Pakistani cricketers have taken a U-turn in regard to the Pakistani team as now they are praising it for entering the finals after defeating New Zealand but earlier they were the ones who were referring to the Pakistani cricketers as players with no talent and no technique.
The Indian Twitterati slammed the PCB chief for his remark and criticized him for being obsessed with India. Here are some selected tweets:
Reality Thanks to Netherlands😂 pic.twitter.com/igfw8TAV6T

— NAGARAJU ALLA (@nag_ra) November 11, 2022
That billion dollar team hammered you in 23rd we didn't lost against pak now we got any favour from other team to reach semi final

— Sanjay Das (@SanjayD69397961) November 11, 2022
2021 wc se thoda sa performance acha hua h aapka agree..but why so obsessed with india?
Aap 2021 se phle k records batayege jara kitni baar surpass Kiya india ko aapne wc's mei ?
India kbhi compare nhi krta pak se khud ko kisi b field mei ?
At least apni jeet to celebrate kro🙏👍

— gautiVIPIN (@gauti_vipin) November 11, 2022
Kya chutiya pa hai jeetefa to nhi
Qudrat ko leke qualify KR gye 🤣🤣🤣🤣

— @Aarti3108 (@Enterta14782150) November 11, 2022
One sided pic.twitter.com/wcxb7ZfzKe

— Sanjay Das (@SanjayD69397961) November 11, 2022
It's Chairman or PM, they are always obsessed with the other,

Keep enjoying your success,

— Ash (@Ashsay_) November 11, 2022
Inka wahi 2 takke ka cricketer aur 2 takke ka chairman Indians views ke liye YouTube par paisa kamatha tha India ke naam par hahhaha aukaat hamesha yaad rakho apni Pakistanio

— Gaurav 🇮🇳 (@iamshapit) November 11, 2022
Why do Pakis have to compare everything with India ?TBH, Pakistan have also played very ordinary cricket in this tournament for the most part. They have had very good luck, that's it.

— Abhishek (@priestlysabbath) November 11, 2022
True. Not satisfied with one's own performance! They were the same ppl bashing PAK after their first 2 defeats😂😅

— Srinath Somani (@srinathsomani06) November 11, 2022
Now Pakistan and England will face each other in the finals which will be played tomorrow at Melbourne Cricket Ground.
Share Your Views In Comments Below