Sports
Fox Cricket Tried Trolling Virat Kohli In The Last Match Again, See How Twitter Responded
The last few matches in the test series have been quite controversial. And Fox Cricket has been adding fuel to fire this time around. A few days ago, they questioned Rahul's catch and tried to stir up a controversy.
This time, they're questioning Virat's catch as well. In the last match, Virat displayed fine sportsmanship and the umpire declared it a clear out. There was no need for a rerun either.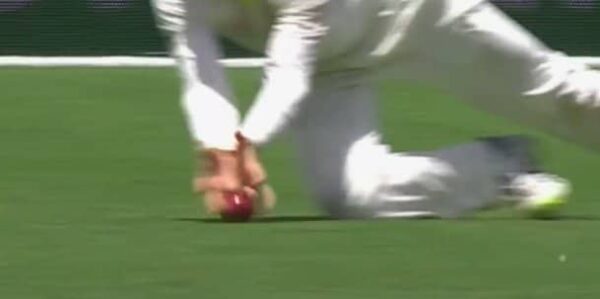 But of course, Fox Cricket felt the need to stir things up again, and posted on Twitter,
Virat Kohli was given OUT but was it a clean catch? 🤔🤔🤔#FoxCricket #AUSvIND pic.twitter.com/SAIv1kkX6N

— Fox Cricket (@FoxCricket) December 16, 2018
Don't be misled by the use of emojis. Fox Cricket tried its hand at trolling Virat Kohli, not knowing the danger that lay ahead. If there's anything Indians are fiercely defensive about, it's their men on the field.
Fox Cricket got brutally trolled and they deserved the schooling they received. Check out some of the comments they received:
The screenshot says it all:
#EliteHonesty pic.twitter.com/v1IfZePkDP

— Ragav (@mahisush1) December 16, 2018
Really, Fox Cricket. Move on already:
He's out move on. That's cricket. Just like the last wicket in Adelaide was out. Concentrate on the great hundred from Kohli instead of the catch

— Matt Davis (@MattDav30091321) December 16, 2018
People really are fed up with Fox's tactics:
What utter rubbish. Go take a look at last dismissal in the first test and then tell me how hard done by Kohli is.

— curtis van coevorden (@curtisvc) December 16, 2018
Stating the obvious.
Yes it was a clean catch

— Muneeb🇵🇰 (@IamMuneebLali) December 16, 2018
This too:
As an Indian supporter the decision hurts. But, the decision is MADE! Everyone must MOVE ON…

— chetan malpure (@cmalpure) December 16, 2018
What do you think of this?
Share Your Views In Comments Below