Sports
From Monkeygate To Steve Smith's Brain Fade, 5 Biggest Controversies That Took Place In BGT
The rivalry between the cricket teams of India and Australia is quite fierce and thrilling as both the teams compete aggressively against each other and leave no stone unturned in proving themselves superior to the other. This rivalry is at its highest level in the Border-Gavaskar Trophy which is currently being played in India and the hosts have already taken a lead of 2-0 in the 4-match test series.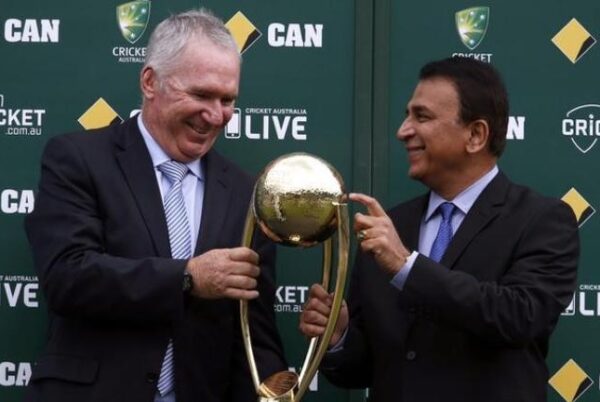 Controversies have also been a part of the BGTs and if we talk about the current series, the Australian media and few former Australian players have tried their best to create controversies. Even before the start of the first test, it was claimed by the Aussie media that the Nagpur pitch was doctored in order to help the Indian spinners and then they went on to claim that DRS was rigged after Australian opener Usman Khawaja was given out. However, the biggest claim made by them was that Ravindra Jadeja tampered the ball when he was seen rubbing a pain-relief ointment on his index finger.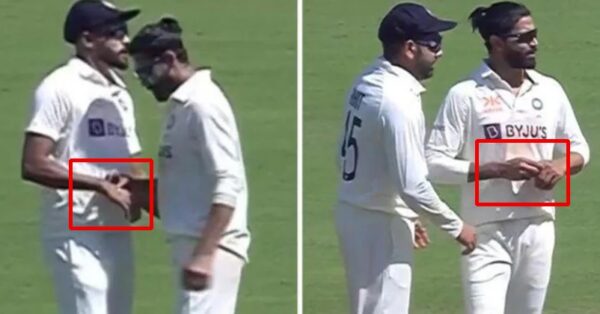 Let us tell you about some of the biggest controversies that have taken place in the BGTs:
1. Monkeygate scandal (2007-08):
This can easily be called one of the biggest controversies of the cricket world, it took place in 2007-08 when India visited Australia for playing the 4-match test series in the Border-Gavaskar Trophy. In the second test match which was played at Sydney, the Indian team was highly frustrated because of poor umpiring of on-field umpire Steve Bucknor who gave some wrong decisions which benefitted the hosts in a big manner.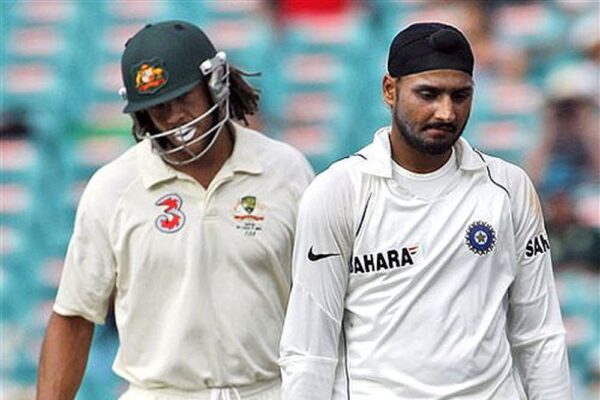 In response to Australia's 463 in the first innings, India batted well and posted a huge total of 532 in its first innings but during that innings, an altercation took place between Harbhajan Singh and Andrew Symonds and within no time, things got heated up as Andrew Symonds accused Bhajji of abusing him racially by calling him monkey. After the game, match referee Mike Proctor found Harbhajan Singh guilty of breaching the Level 3 of ICC's Code of Conduct in a four hour hearing and a three-test ban was imposed on the Indian spinner.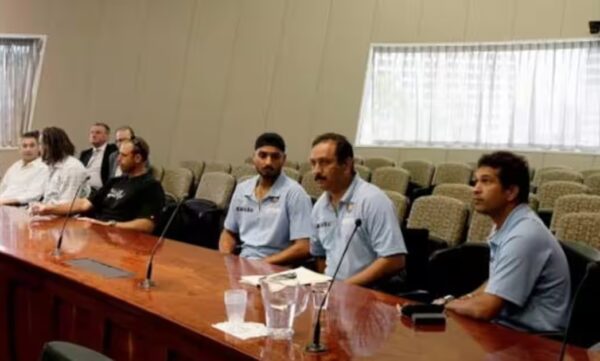 The Indian management even threatened to pull out from the series before appealing against the ban and after an official court hearing at Adelaide's Federal Court building, Harbhajan Singh was found not guilty of racial abuse. Sachin Tendulkar who was at the crease with Bhajji appeared as witness for the Indian spinner and maintained that he didn't racially abuse Andrew Symonds. In the end, it was reported that Bhajji used an abusive word (Teri Maa Ki..) which is used in northern India and Andrew Symonds felt that he has said monkey.
2. Homeworkgate scandal (2012-13):
The BGT 2012-13 took place in India which was won by the hosts by 4-0 but midway in the tournament something happened because of which four Aussie players got suspended and media called this incident as Homeworkgate.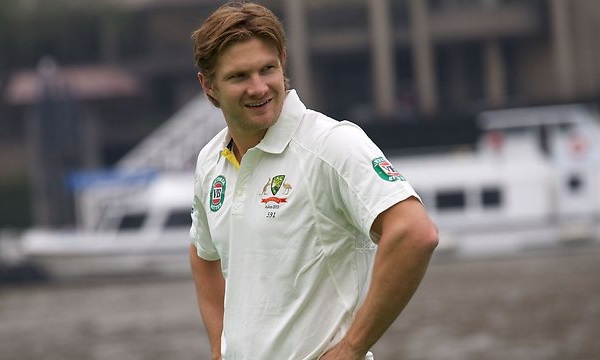 After getting defeated in the second test match at Hyderabad, the Aussie team coach Mickey Arthur asked his players to make a list of three things in which they could make improvement and submit to him. Other than Shane Watson, Usman Khawaja, James Pattinson and Mitchell Johnson, all other players submitted their lists to the coach and these four players got suspended for the next test match as they didn't obey their coach. This created a storm in the Australian cricket world, Shane Watson not only played in the fourth test match but he also led the team in absence of Michael Clarke. Mickey Arthur was fired by the board before its next test series – Ashes.
3. Steve Smith's brain fade moment (2017):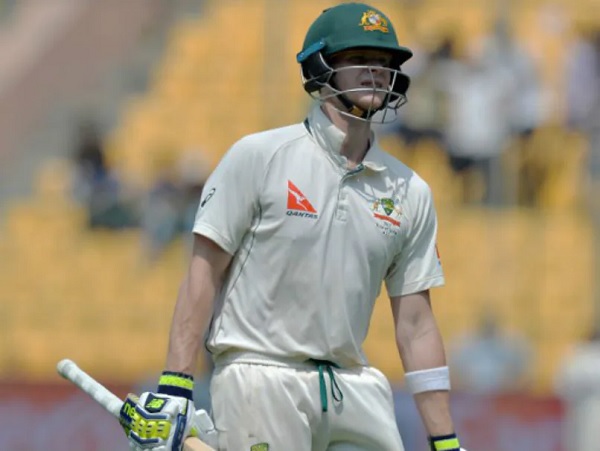 In 2017, during a test match in Bengaluru, Steve Smith looked towards dressing room in order to get help in deciding whether he should take DRS or not after given out which angered the then Indian skipper Virat Kohli.
As per the rules, a player is not allowed to take help from anyone in regard to taking DRS. After Virat made a complaint to the on-field umpires, Steve Smith was not allowed to take DRS and sent to pavilion and later on, he even accepted it as a brain fade moment.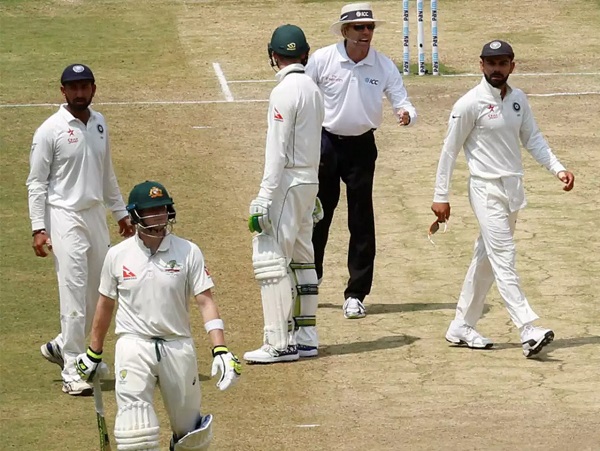 4. Mohammed Siraj & Jasprit Bumrah were racially abused (2020-21):
During India's tour of Australia in 2020-21, Australian spectators racially abused the Indian cricketers Mohammed Siraj and Jasprit Bumrah. Though the on-field umpires offered stand-in Indian skipper Ajinkya Rahane to leave the field after the incident, the Indian team kept on playing and the Cricket Australia also did everything in its capacity to stop such incidents.
5. Steve Smith caught on camera (2020-21):
During a test match, Steve Smith was caught on camera trying to erase the batting guard of the Indian cricketer Rishabh Pant who played an important role in India's win of the BGT 2020-21. The act was caught on camera and former Indian cricketer Virender Sehwag and former England cricketer Michael Vaughan slammed Steve Smith for it. When Steve Smith was asked to open up on these allegations, he said that he is shocked and disappointed because this is what he does to visualize how the batsman is playing and where Aussie bowlers are bowling.
This is very very poor from Steve smith !! https://t.co/UwUz7zrdzx

— Michael Vaughan (@MichaelVaughan) January 11, 2021
Let's see what else we get to see in the ongoing BGT!
Share Your Views In Comments Below