Your little one loves having fun and adventure, and that means he can be hard on his clothes.
That is why you look for outfits that are both trendy and comfortable. While trends keep coming and going, jeans are a year-round necessity in every kids' closet. Trendy boys jeans come in a variety of styles, such as the ones with distressed look, embellishments, or color prints, all befitting your naughty little boy's colorful days.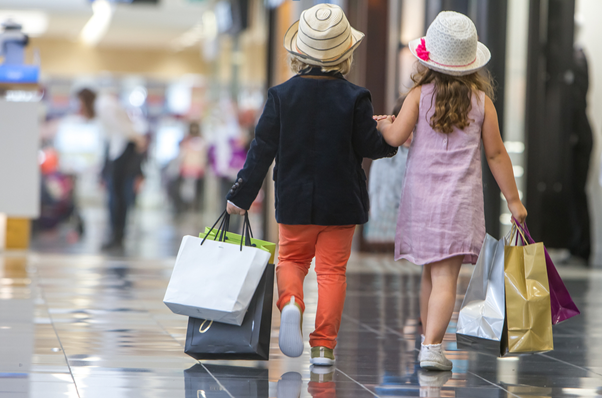 Though, no matter which style of boys jeans you choose, remember one thing – it all starts with the right fit. At the same time, while purchasing jeans for your little bundle of energy, you want to find great deals on cute and hard-wearing jeans. Besides, like every good parent, you know that it is essential that your little boy feels comfy.
Here, we've got the best lot of boys jeans to help you out:
Little Handsome Hunk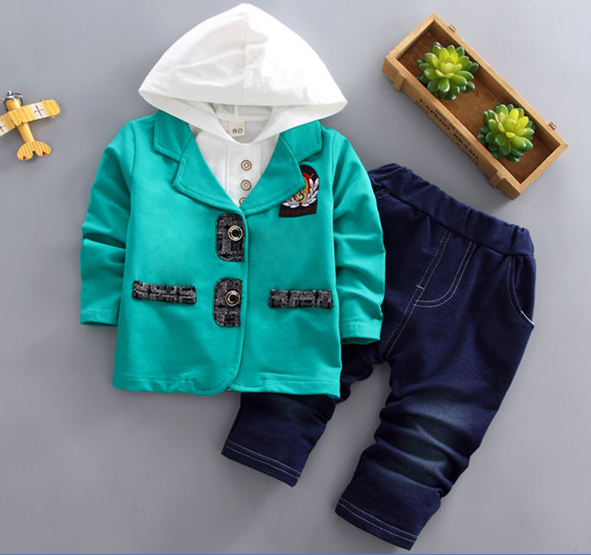 Applique Green Hoodies with Blazer and Jeans Set
These baggy jeans make for a comfortable option for your boy who is forever upto some mischief. Whether going out for a playdate or a birthday party, your little one can sport these jeans set and look like a style icon. The elasticated waist will give your kid room to breathe and will be soft on the skin. Style these jeans with a cool pair of sneakers.
Cool and Comfy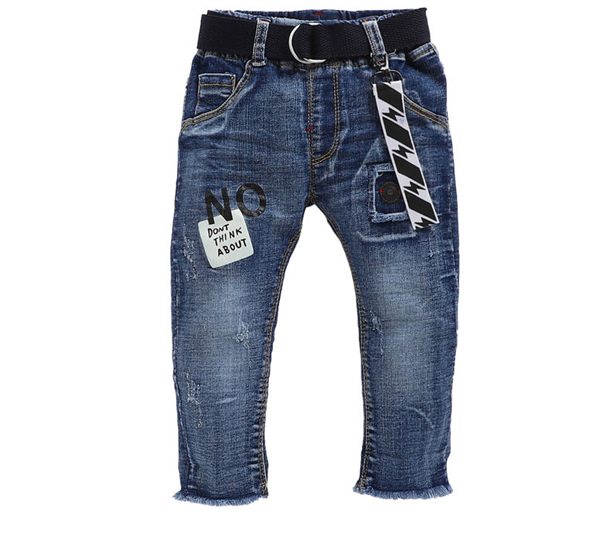 Denim Solid Patch Work Full Pant Denim Jeans
If you're looking for something casual and playful for your little champ, then you are surely going to love this latest denim trend. You can dress up your boy in these cool jeans that come with a stylish pattern. A graphic t-shirt will go well with these jeans and let your kid look his stylish best.
The "Spec"tacular Choice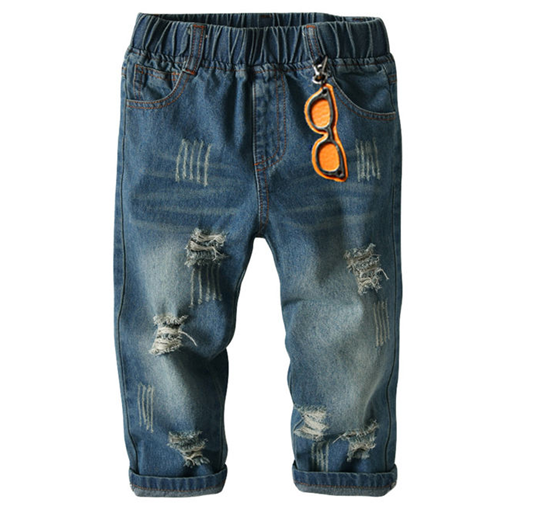 Your little boy is no less than a hero, so we are sure that he would love to sport this pair of ripped jeans. It combines the ripped look with a quirky print, which makes it the right choice for your Rockstar son. It can be styled with a smart polo t-shirt, and your boy is ready for his playdate with his friends!
Since 1982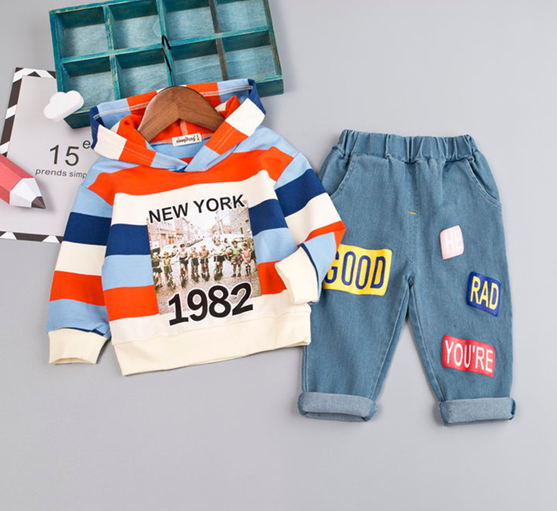 Stripe Print Red Hoodie with Jeans Set
When thinking of the latest fashion, the words 'big and bright' surely sum it up. Your child will make a style statement in this trendy pair that comes with a colorful print. For a cool look, team this boys jeans with a printed t-shirt or a striped shirt or hoodie. While playing is your little one's only job right now, they still deserve to look their best.
 Shopping Made Easy with Online Websites
Kids can be a handful, but shopping for them doesn't need to do. You can go through various online websites that offer a wide variety of clothing options for kids. One such platform is Hopscotch that brings together a range of boys jeans that are both comfortable and trendy.
Not only that, you can find clothes for infants, toddlers, and kids upto the age of 14. They offer everything from ethnic wear to party wear to help you style your child in the best way. Along with that, they also offer toys, books, school supplies, and other kid's related stuff. All you have to do is go online, select, and order, and it will be conveniently delivered at your doorstep. So, be it jeans, t-shirts, shirts or anything else, go online and shop to your heart's content.