News
From Sweeper To Panchayat President, This Kerala Woman Is True Example Of Women Empowerment
There is no denying the fact that those people will always be successful who keep on doing their work with sincerity and always believe in themselves that one day they will do something big.
46 years old A. Anandavalli who is from Pathanapuram in south Kerala's Kollam district is certainly an example of the same and an inspiration for many women. She joined the panchayat office as a part-time sweeper in the year 2011 and was paid the salary of Rs. 2,000 at that time.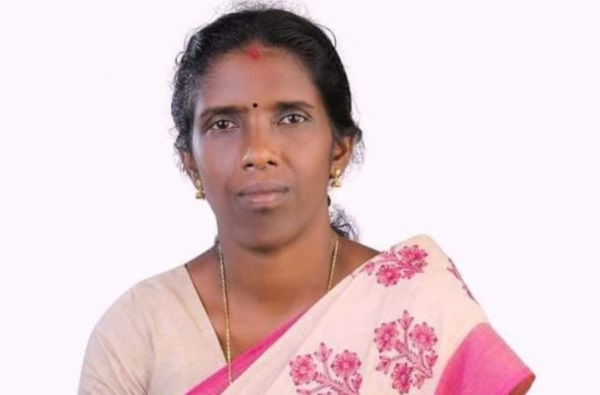 In the year 2017, her salary was increased to Rs. 6,000 and she was also promoted to the post of office attendant. However, her fortunes have changed completely as recently she won the panchayat elections by 654 votes from Thalavoor division and now she has become the President of block panchayat. What makes it more interesting is that she is going to sit in the same office where she joined as sweeper in 2011.
Anandavalli who was not able to complete her school education hails from the family of CPI (M) supporters and her husband who is a painter is also a worker of the same party.
Anandavalli was in tears when she joined her new duty; she stated it can happen only in her party and she will always be thankful to her party. She accepted that she was nervous but was encouraged by her party workers and leaders for taking up the new job. According to her, she knows that she has a big responsibility to fulfill and she will work hard to make her block panchayat a role model for other panchayats. She also adds that she will work towards making life better of the people living in her area.
Anandavalli says that though she knows how the office functions, she still need to learn the proper procedure and the paperwork. Moreover, she will also focus on the issues which need immediate attention.
Now this is truly women empowerment!