Sports
Furious Messi Blasts Copa America, Says The Tournament Is Corrupted
After the frustrating Copa America ending Lionel Messi lashed out at Copa America after yesterday's match against Chile and the star footballer even boycotted the medal ceremony to protest against corruption and refereeing. Messi claimed Argentina has not been treated properly in the league.
Following Argentina's 2-1 victory over Chile in which Messi had a sudden end to this year's tournament by being sent off in the third place. Lionel Messi received a red card in the first half after a physical incident with Chile's midfielder Gary Medel. Gary was also ejected.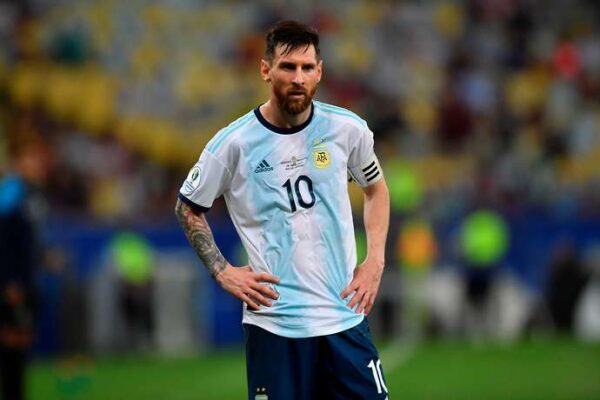 Messi refused to come out of the locker room to receive the third place medal to protest the referring. After the match, Lionel Messi said some harsh words against Copa America. He said, we shouldn't take part in this corruption". He believes the tournament was set up for the host Brazil to win.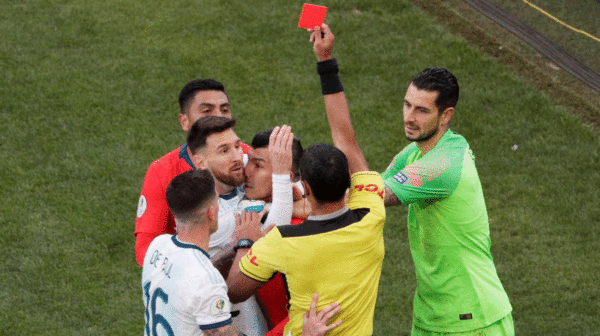 Messi further told to the media, There was a lack of respect towards us (Argentina) during this Copa America. We could have done better, but they didn't let us make it to the final. Corruption and the referees are not letting the fans enjoy football. This is ruining football.
Messi also expressed his anger said, I feel a lot of anger because I think I did not deserve the red card because I believe we were playing a good game. A yellow card should have been enough for both players.
What did messi do to get a red card ???? pic.twitter.com/InHa0VfkGJ

— Aryan🇮🇳 (@AryanGOAT10) July 6, 2019

Leo said he expects Brazil to win Sunday's final against Peru claiming the league was already set up for the host's victory. When Messi was asked by the media does he fear being suspended for his comments, the little magician said Maybe what I said last time played a part today and the truth needed to be told.
Share Your Views In Comments Below