Sports
Gambhir Slammed For Demeaning India's World Cup Wins While Wishing Hockey Team For Bronze Win
The whole nation is going gaga over the Indian men's hockey team as it has won the Bronze medal in the Tokyo Olympics after defeating Germany by 5-4 in a thrilling match. What makes this win more special is the fact that India has won a medal in hockey after 41 years as last time India won an Olympic medal (Gold) was in 1980. The Indian hockey team led by Manpreet Singh was down by 3-1 at one moment but it made a strong comeback in the match and won it to break the 41 years old jinx.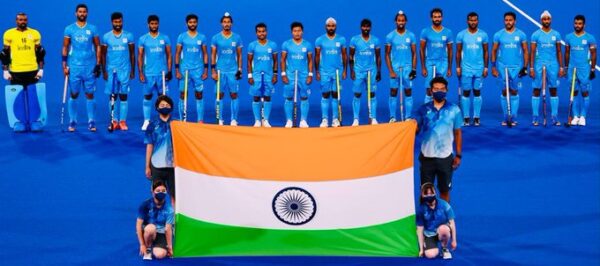 Many people including the Indian President Ram Nath Kovind, Prime Minister Narendra Modi, cabinet ministers, politicians, Bollywood and sports celebs and common public took to the micro-blogging site Twitter to congratulate the Indian men's hockey team. The former Indian cricketer turned politician, Gautam Gambhir also congratulated the Indian hockey team but the manner in which he congratulated did not go well with cricket fans as Gautam Gambhir called this victory of the Indian hockey team bigger than the 1983, 2007 and 2011 cricket World Cup wins.
This is what Gautam Gambhir tweeted, "Forget 1983, 2007 or 2011, this medal in Hockey is bigger than any World Cup! #IndianHockeyMyPride"
Forget 1983, 2007 or 2011, this medal in Hockey is bigger than any World Cup! #IndianHockeyMyPride 🇮🇳 pic.twitter.com/UZjfPwFHJJ

— Gautam Gambhir (@GautamGambhir) August 5, 2021
Netizens have not liked the former Indian cricketer's tweet considering the fact that cricket and hockey are different games and comparison of any sort between them is highly unnecessary and doesn't make any sense either. India won the first cricket World Cup in 1983 under the leadership of Kapil Dev and at that time, Indians were considered to be the underdogs. However, they defeated the West Indian team which had already won two World Cups and were the favourites to win the 1983 World Cup. So it would not be wrong to say that the 1983 World Cup win was the turning point for the Indian cricket.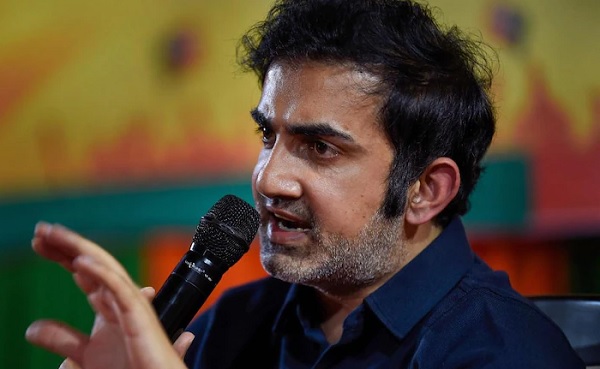 If we talk about the 2007 T20 World Cup, it was the inaugural edition of the T20 World Cup and what made it special was the fact that the Indian team was going through a critical phase at that time. MS Dhoni led Indian side won the T20 World Cup and brought a new lease of life in the Indian cricket.
The 2011 World Cup win is also special for Indian cricket fans as it was after 28 years that the Indian cricket squad won the World Cup under the leadership of MS Dhoni.
What surprised the Indian cricket fans more was the fact that Gautam Gambhir himself was a part of the 2007 and 2011 World Cup winning teams, so how he could demean these wins. This is how Twitter lashed out at Gambhir for his tweet:
#1
This is too much now, that 1983 WC was a revolution for Indian Cricket, bigger than anything, the 2007 WC was the inaugural WC and India got crowned as the 1st ever champions, 2011 WC was a WC win after 28 years, meant alot.

Simply praise the hockey team without controversies.

— ηαмαη – ICT 🇮🇳 CSK 💛 (@Mr_unknown23_) August 5, 2021
#2
Sir, this looks more like a politician's tweet than a sportsperson's tweet. No need to demean other's achievement.

— Silly Point (@FarziCricketer) August 5, 2021
#3
But isme bi last mein keeper ne save kiya sir!

— Rohit-418 I'm a 🫖 (@rohit29_) August 5, 2021
#4
Why to demean other's achievement when we can celebrate both?

— R A T N I S H (@LoyalSachinFan) August 5, 2021
#5
Being the hero of 2007 and 2011 World Cup
Still u are saying this …. Why!!!!!!!;

— Shivani (@meme_ki_diwani) August 5, 2021
#6
That's the reason @msdhoni is 1000 times better than u ! Degrading other sports achievement is not good ! pic.twitter.com/HBS1STAbDl

— TJBoii🦁💛 (@TharunRock2510) August 5, 2021
#7
Why need to involve cricket here ? 😅 Yes we are happy too ! why are you comparing achivement of two completely different sports ?

— Ajinkya Nikam (@_AjinkyaNikam) August 5, 2021
#8
why can't we celebrate sport without ridiculing other sports .. grow up man

— rinaldo sudhan (@rinaldo7) August 5, 2021
#9
"congratulations" would've been fine but no you're gautam gambhir, you HAVE to be so extra and demean another sport.👍🏻

— poorvikaaa (@PoorvikaKumar) August 5, 2021
#10
This is too much mann..😂 why to compare, cricket is more and equally imp and the win of 1983 brought the change in cricket in india and win of 2007 and 2011 is an emotion but u can't digest the facts ..today we won a medal we should celebrate it rather then illogical comparison

— Dipti Nirankari (@Nirankaridipti1) August 5, 2021
#11
Don't worry Sir , Hockey or Cricket Keeper saving the match always .

— SouravMSD🦁 (@SouravMsd) August 5, 2021
#12
I am Happy. But we are on 3rd spot. There is no comparison between winning WC or Gold for India in any sport.

— 𝐕I𝐍A𝐘A𝐊 ™ (@NextBiIIionairs) August 5, 2021
#13
Showing disrespect to the game which gave him everything!!
He doesn't need to degrade one sport to appreciate other sport.

— Mohit Jawa🇮🇳 (@MohitJawa6) August 5, 2021
#14
Gautam gambhir said winning bronze in hockey is bigger than winning World cup after he fails to convince cricket fans that wc is won by him .

— MAHIyank ™ (@Mayankgaur_78) August 5, 2021
#15
We cannot forget 1983, 2007 or 2011. In fact Indian cricket team grown multifold only after 1983 world cup victory. Every victory is an achievement. We add this latest jewel in our country's crown.

— Narasimhan (@Nara310758) August 5, 2021
What is your take in this whole episode? Do let us know.
Share Your Views In Comments Below