Sports
Gautam Gambhir Allegedly Called MS Dhoni 'So-Called Finisher', Got Roasted Mercilessly
MS Dhoni, the former skipper of the Indian cricket team, is certainly one of the most successful Indian skippers and he has played many match winning knocks for his team. Dhoni used to bat lower down the order when he used to play for India and many times he ensured that his team ended the match as winner because of which he also earned the title of a great finisher. Well, Mahi still bats lower down the order for his IPL team Chennai Super Kings but he is going through a rough phase as far as his bat is concerned as the CSK skipper has scored only 66 runs in 11 matches in the IPL 2021.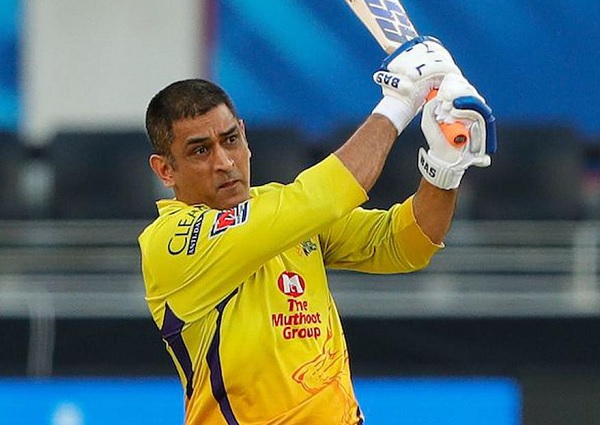 Gautam Gambhir, the cricketer turned politician, has been quite critical of MS Dhoni and he doesn't mind making controversial statements despite the fact that he gets trolled a lot on social media for the same. In the past, Gambhir has made some controversial statements against Dhoni and recently, he once again stirred a storm on the social media networks when he took a jibe at Mahi.
During the IPL 2021 match between Punjab Kings and Kolkata Knight Riders, Gautam Gambhir who is also a commentator talks about the role of finishers. He states that Andre Russell is also called a finisher but Virat Kohli, the skipper of the Indian cricket team and the IPL team Royal Challengers Bangalore, has certainly emerged as the best finisher in the last 2-3 years. Gautam Gambhir adds that just by calling someone a finisher doesn't make them a finisher and Virat Kohli has scored more runs in comparison to the so-called finishers.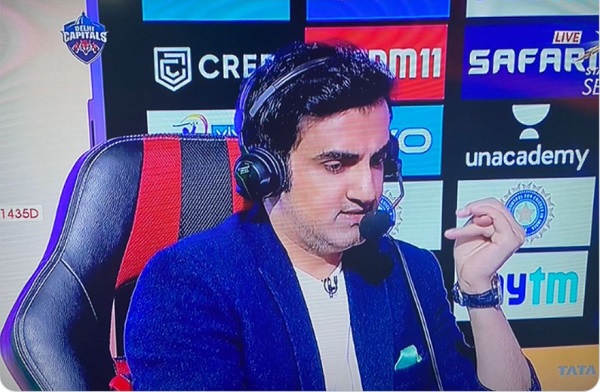 Though Gautam Gambhir didn't take MS Dhoni's name, almost all online users were quite sure that Gambhir tried to take a jibe at Mahi who is not able to perform well with bat in the IPL 2021.
Here is the video in which Gautam Gambhir talked about finishers:
Just wondering, who is the 'so called finisher' he is referring to? 🤔🤔#IPL2021 #KKRvPBKS #PBKSvsKKR pic.twitter.com/50l7U9VxcB

— Roopesh Tiwari (@roopeshtiwari7) October 1, 2021
Click to watch this video directly on Twitter
Soon, netizens started roasting Gautam Gambhir and here are some of the selected reactions:
#1
Hi @GautamGambhir, wondering if you have fever, you'll still blame the so called finisher… Such a hate to the commentary box you are!

— thanigai💜 (@yourthanigai) October 2, 2021
#2
Gautam Gambhir calling MS Dhoni 'So-Call Finisher' In Dugout during Timeout.

Jealous yet?

— gajjar shubh (@ShubhGajjar) October 1, 2021
#3
That so called finisher steal Man of the match Award from gambhir in world cup 2011 and also steal yuvraj's batting order to bat.

— Keshab (@Keshab81087994) October 1, 2021
#4
"So called finisher" still captain of a very successful franchise and you being younger at the commentary… tch tch…. https://t.co/gd3AQOXiNq pic.twitter.com/BliKijJxC8

— ✨Prakrati Kunder✨ Live n Let Live ✨❤️ (@PrakratiKunder) October 1, 2021
#5
He could've easily made his point without mentioning "so called finisher" 😁

— Jaanvi 🏏 (@ThatCric8Girl) October 2, 2021
#6
Gambhir's life sum up…,
"Roj utho, nahao,Dhoni k khilaf bolo,aur Sojao" https://t.co/zI9OlysOQN pic.twitter.com/GUzDWyjxCM

— Bharatism (@Bharatism_) October 2, 2021
#7
What is this guys problem?
What is this "so called finisher"? Dhoni is hands down the best finisher – will always be because his status is legendary. Virat is an amazing top order batsman!
Like seriously? Can they not talk about anyone's good points without degrading the other!

— ash. (@felixoash) October 2, 2021
#8
Hahaha Gambhir is explaining the meaning of " Finisher" to Swanny with example of Dhoni.

— Superman (@TheSooperman) October 1, 2021
#9
This man is serious mental patient! MSD lives rent free in his mind no matter what he says!! If he wanted to praise VK, could have done it without using ''so called'' !! Also I don't agree VK has been best finisher in last 2-3 yrs…Someone like AB, KL Rahul, Jaddu would be ahead

— Shantanu (@imshantanu105) October 2, 2021
#10
Meanwhile Dhoni 🔥😍 https://t.co/mEKVK116Tp pic.twitter.com/TMJFRCMMp4

— 💛VᎥŞĦ~†êåm ¥êllðw💛 (@imVish37) October 1, 2021
#11
Haha first I used to think his frustration was genuine, but now I think Gautam Gambhir is just a loser who is undignifying himself every minute he takes a dig at Dhoni https://t.co/hfuifdjTE5

— drashti (@PJdiploma) October 2, 2021
#12
Dhoni and Gambhir are the new Amitabh Bachchan and Rekha. pic.twitter.com/7i0qF1UAPK

— Arpit Agrawal (@Appy_Fizzz) October 2, 2021
#13
@GautamGambhir. The so called finisher is going to be a mentor for Indian cricket team in the T20 world cup. On d other hand some so called as******s who are self termed as best batsman from 2007 t20 wc and 2011 wc finals can reach only till commentary and spitting venom.

— Ajay v (@Ajay_sundaram) October 3, 2021
#14
"So Called Finisher"

Finishing Out The Work which @GautamGambhir left in Middle.. pic.twitter.com/O8hC4b3it1

— Being Human (@ashutosspeaks) October 1, 2021
#15
@GautamGambhir he finished ur career ! U r calling him so called finisher ?

— ompal singh (@ompalsbhati) October 3, 2021
Has Gautam Gambhir taken a dig at MS Dhoni or is it just a general statement from him? What do you think? Share your views in this regard.
Share Your Views In Comments Below