Sports
Gautam Gambhir Files A Legal Case Against A Resto Bar For Using His Name! Check Out Details
Gautam Gambhir is one of the most sensible cricket players in India. The cricketer doesn't speak on every matter, but he doesn't remain silent when it's required.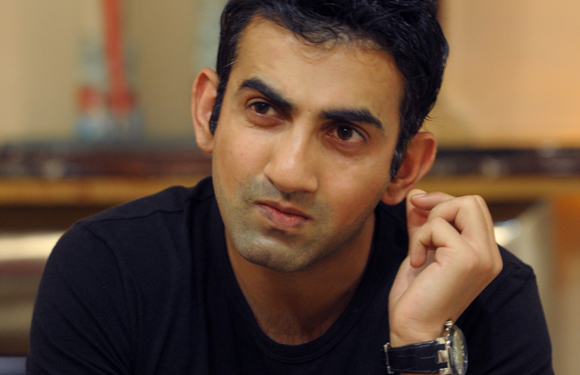 Gambhir recently approached the Delhi High Court against a resto bar that is using his name as a tagline. However, the restaurant owner has claimed that he has the same name and hence using it.
Sources close to the cricketer told TOI that, being a teetotaler, he is disturbed that a pub/bar chain is using his name as a tagline to promote alcohol consumption.
Justice R S Endlaw has issued a notice to Ghungroo Bar on the plea filed by the cricketer through the law firm Jaitley & Bakshi. Here's what Gambhir's suit says.
"The plaintiff recently came to know that the defendant has been running a chain of restaurants/bar by the name of Ghungroo and Hawalat located in Punjabi Bagh, with the tagline 'by Gautam Gambhir'. It is submitted that the tagline makes the restaurant seem to be deceivingly associated or owned by the plaintiff whereas the said act will cause irreparable injury to the interest of the plaintiff,"
The cricketer has argued that due to the "immense national as well as International recognition earned by him, his name has attained a distinctive and peculiar indicia of his own, so that every time the name Gautam Gambhir is taken, it is immediately associated, identified and related to him and the goodwill, reputation and respect he has earned for the country."
Gambhir has also submitted that by using his name in a commercial venture, the public is prone to identify every activity in such a venture with the cricketer, causing him "irreparable loss and undue hardship."
In the plea, Gambhir has mentioned adverse comments on social media sites where he has been linked to the restaurant and argues that the public is misled into believing it is run by the cricketer, when in fact he has nothing to do with it. Further it is mentioned that last year when he came to know about the existence of such a restaurant, he served them with a legal notice asking them not to use the name. But the owner trashed the concerns raised by the cricketer as a phony story and denied all allegations.
Well, this seems to be serious and at the same time not something which is happening for the first time in our country. We've seen many small time shops and business using the name and photos of Big celebs for their own commercial gains.
Share Your Views In Comments Below