Politics
Gautam Gambhir Joins BJP & Twitter Is Flooded With Mixed Reactions
There are many Indian players who have joined politics after getting retired from cricket such as Navjot Singh Sidhu, Mohammad Azharuddin, Kirti Azad, etc. and now the latest name to be added to the list is of 37 years old Gautam Gambhir.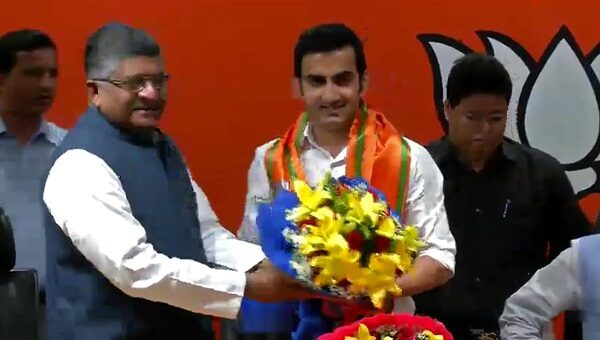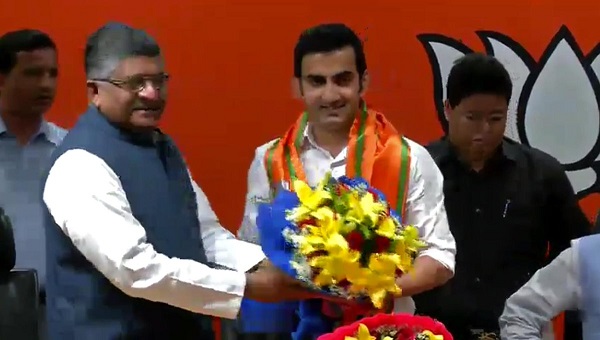 The former left-handed Indian batsman who represented Delhi in domestic cricket joined BJP today (22nd March 2019) in the presence of Minister of Finance and Corporate Affairs Arun Jaitley and Ravi Shankar Prasad, Union Minister holding Law and Justice and Electronics and Information Technology portfolio in Modi government.
After joining BJP, Gautam Gambhir says that he has been influenced by the vision of PM Modi and he feels that he will be able to do something for his country as it is a great platform for him.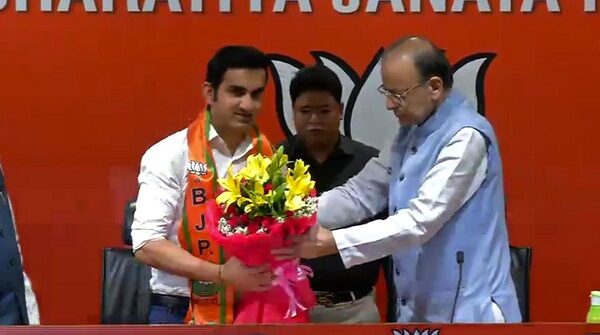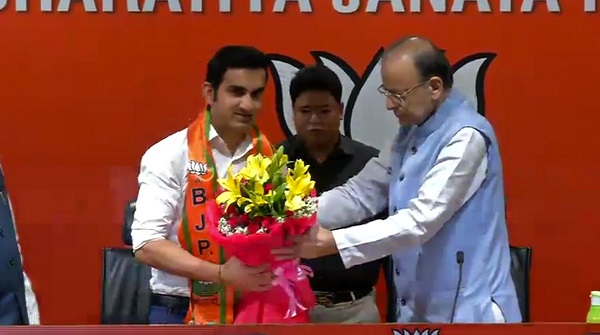 Recently, Gautam has been awarded with India's fourth highest civilian award, i.e., Padma Shri and social media is flooded with mixed reactions after the news of his joining BJP came in.
Here are some of the welcoming and praising reactions:
#1
Jis tarah se world cup final me 97 run ki paari Khel k India Ko bachayaa tha usi tarah ab 2019 k final me Desh Ko bachana hai
Many many congratulations and warm welcome

— Chowkidar Rahul 🌀 Modi 2.0 🇮🇳 #NamoOnceAgain (@iKumarRahul) March 22, 2019
#2
Victory hero of 2011 world cup will insure 2019 victory as well for country as well… Welcome @GautamGambhir ,a man who always stand with family of martyrs nd support their families by providing them education nd financial help as well.. Hats off man

— Chirag Joshi (@joshichirag0) March 22, 2019
#3
@GautamGambhir Proud of you. We come to BJP. U always hv talked for India. Hope u will score centuries in Politics too. Love u brother.

— Chowkidar Raja Ram Verma (@RRV1501) March 22, 2019
#4
Congratulations, He will again play a match winning inning for BJP

— Chaukidar Anand Singh (@AnandSi16589206) March 22, 2019
#5
It's just the beginning for new innings for Gautam sir.we wishing you go a long way and success.

— Chowkidar Nand Kumar (@nandkumaryadav6) March 22, 2019
#6
Welcome GG… You have made a great decision by joining @BJP4India . Your enthusiasm and self-belief is what our country needs. You have played some wonderful innings on the pitch. But this will be the most challenging and important inning of them all.

— Chowkidar Ashish V (@Im_AshV) March 22, 2019
Some Twitter users trolled Gambhir as well for this decision:
#1
What things impressed U gauti?#GodhraMassacre ? Killed 160 innocent citizens through Notebandi?
No action against rapist MLA Kuldeep Singh sengar?
Or what what?
Could you explain?

— Abdullah D Saikh (@adsaikh) March 22, 2019
#2
Can u elaborate wat the vision 😂😂😂 even Bakthal's don't know Modi vision

— மு.அன்பழகன்💕 (@anbu2089) March 22, 2019
#3
What is happening ?
Are all this for "Padma.." or anything else…?
🤣👎#gautamgambhir #BJP pic.twitter.com/Cqpfx0laEy

— N Jain (@NishitJain4) March 22, 2019
#4
modi ji fenkenge to ye ab usko boundary tak pahunchayega..

— munna bhaiyya (@cuttingretort_) March 22, 2019
#5
बंदा जनता है मलाई कहाँ खाने मिलेगी क्रिकेट करियर तो लगभग ख़त्म ही हो चुका है।

— मोहम्मद आसिफ़ محمد عاصفی (@Aasif_1000) March 22, 2019
#6
Now his name is Gambhir chaukidar 😂

— ये हुयी ना बात। (@kushagrarakesh) March 22, 2019
Gautam Gambhir was not a part of the Indian squad for a long time but he was actively participating in the domestic cricket and playing for the Delhi team. Last year in IPL, he was appointed as the captain of Delhi Daredevils but he stepped down after some matches as the team didn't perform well.
Gambhir has played 58 test matches and 147 international ODIs for India after making his debut against Bangladesh in April 2003. He has played many match winning knocks in his career but his two knocks are quite special as they both were played in the World Cup finals. In 2007 T20 World Cup final, he scored 75 runs and in 2011 ODI World Cup final, he helped the team in winning the game by scoring 97 runs.
Gambhir, the resident of Rajender Nagar, is one of those few cricketers who speak his heart on social and national matters. He runs a community kitchen and there are speculations that he will be contesting upcoming Lok Sabha elections from one of the seven seats of Delhi.
We wish Gautam Gambhir all the best for his new innings!
Share Your Views In Comments Below