Sports
Gavaskar Slams MS Dhoni For 'Unacceptable' Act Of Chatting With Umpires Over Pathirana
MS Dhoni is undoubtedly a legendary captain and he has once again proved it by taking his IPL team Chennai Super Kings in the finals of the tournament for the tenth time. He has been superb in his captaincy throughout the IPL 2023 and in the first qualifier against Gujarat Titans, his on-field decisions turned out absolutely correct but there was one instance which annoyed cricket fans a little.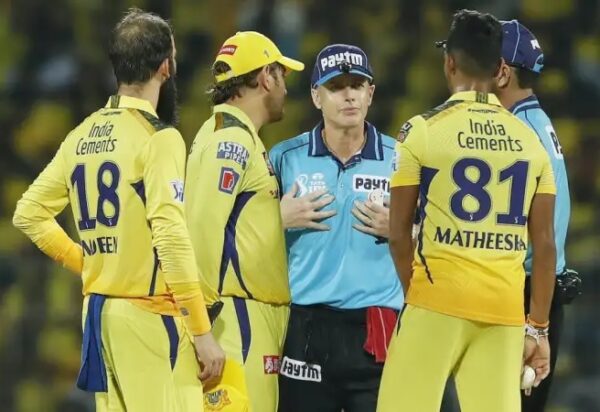 Before the 15th over of the GT innings, MS Dhoni was seen having some discussion with the on-field umpires, while nobody was clear about the topic of discussion, some pointed out that it was a deliberate attempt by the Captain Cool to waste time so that Matheesha Pathirana could bowl his second over.
Matheesha Pathirana wasn't allowed to bowl by the umpires because he wasn't on the ground for the same time as he was away from the ground and MS Dhoni who is a smart skipper wasted around four minutes so that Pathirana could bowl the over.
This move was not liked by many including the former Indian cricketer Sunil Gavaskar who said during the commentary that the decision of the umpires should be accepted even if they are wrong in high-pressure matches.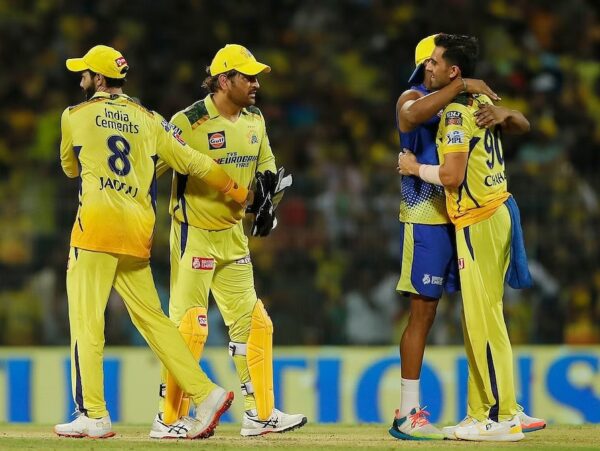 Twitterati reacted on this issue and while some slammed the CSK skipper, there were several others who praised him for his captaincy:
Pathirana was out of the field for 4 minutes and according to the Rule if you are a bowler n you are out for 4 minutes, you have to be on field for 4 minutes before you bowl.

Guess what Ms dhoni did for the next 4 minutes😭🤣 pic.twitter.com/n6KUfRhpjv

— 𝐒𝐞𝐫𝐠𝐢𝐨𝐂𝐒𝐊 (@SergioCSKK) May 24, 2023
People are still crying over that time spent by MS Dhoni .
He just handled that situation as smoothly as possible & did not put any little pressure on Pathirana.
Cutestt moment from the cutestt bond 🥺💛

There were restrictions made on field, chumma dont keep chanting ban Csk pic.twitter.com/KlyX0EduzB

— Krithz💛 (@ival_krithika) May 24, 2023
MS Dhoni looking his Best Student of his university!! 💛 pic.twitter.com/Sba1gI11hh

— DIPTI MSDIAN (@Diptiranjan_7) May 24, 2023
MS Dhoni Intentionally wasted time so that pathirana can bowl even though being off the field for certain period of time..

No wonder why they were banned 🚫#CSKvsGT pic.twitter.com/2pkzAnA42a

— Cric8ly 🏏 (@MR_Alpha_21) May 23, 2023
If this is in the rule its a Bizarre rule. If this is not in the rule then why Dhoni was allowed to stop the play by Umpires ? We do not expect such things from Captain like MS Dhoni. (2/2)#CSKvsGT #iplfinal #IPL2O23

— Pratik Pathare (@PratikTwits) May 23, 2023
MS "The Umpire Bully" Dhoni

— ParteekNotPrateek (@randomcricfacts) May 23, 2023
Ms dhoni vs umpire 🔥🔥
captain cool lost his coolness dady issue again #CSKvGT #qua pic.twitter.com/F0UoIrgkBv

— Somnath Chakraborty (@Somnath44333169) May 23, 2023
As far as the match is concerned, CSK posted a total of 172/7 on the scoreboard while batting first with the help of Ruturaj Gaikwad's knock of 60 runs but GT fell short by 15 runs and CSK walked into its tenth finals comfortably.
Will CSK win the IPL 2023? What do you think? Let us know your views.
Share Your Views In Comments Below