Lifestyle
Getting Married? Here's The Top 5 Indian Weddines Ever (For Some Inspiration)
There are many things that we in India do well, fabulous even. We have great food (so great that a version of Indian food is Britains national dish), we have outstanding movies, extraordinarily talented scientists and business people and we have not even started talking about cricket…yet.
But, if there is one area that we remain head and shoulders above our global counterparts it is this: the Indian wedding.
Indian weddings have evolved from a place that was already big, brash and over the top – to Bollywood quality productions featuring flash mobs, choreographed dance routines and gorgeous locations in some of the countries most spectacular places. (Or abroad for that matter).
Now, remember, you so don't have to spend millions to have the wedding of your dreams so don't fret if you're not in that league, or more importantly – if you have more sense than money.
We compiled this list to help you get inspired, not to emulate because every smart person knows that the best weddings are the weddings where the most important guest at the table – is love.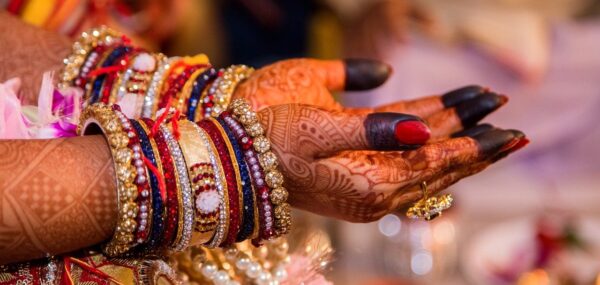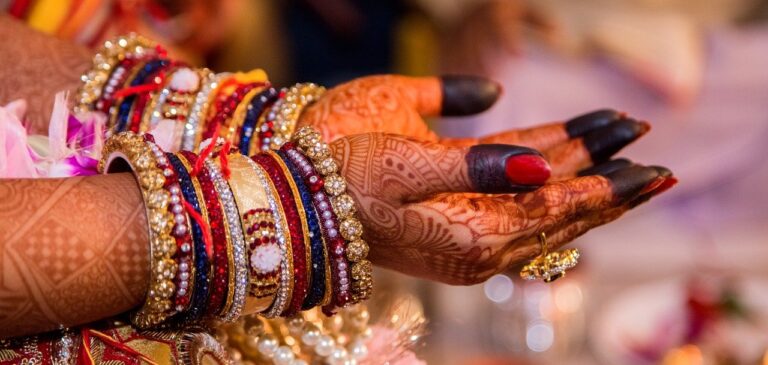 BEFORE WE START
From hiring palaces to chartering private planes to exotic foreign destinations, no one does superstar weddings, quite as we Indians do. This has led to a stratospheric rise in party and wedding planners vying for those lucrative contracts. Don't be put off by snooty function coordinators that seem to want to belittle or "snob off" your plans or your budget, rather find a top wedding planner that works for you. We want you to have a day that you'll always remember, as opposed to one that you'll never forget – for all the wrong reasons.
After all, unless you are in that bracket where money flows like water, imagine what you could have done with all of the money spent on a day that is as fleeting as time itself.
But, with all of that being said – let's get started. Here now, we present the top 5 weddings in India, as of December 2021.
LALIT TANWAR AND YOGITA JAUNAPURIA
The year was 2011 and while the United Kingdom was abuzz with a pending Royal wedding, India presented a wedding that was, at the time, the most expensive ever seen.
15 000 guests were waited on by 1000 staff, serving delicacies from across India and the globe. Bollywood star Neha Dupia performed live at the wedding and the groom was gifted a silver model of a private jet as a gift (because the real one had to be left at Delhi airport). Oh, and that was to complement that Bell helicopter he received as a gift as well.
The wedding was not without controversy, as it took place at a time where Indian businessmen were urged to show austerity during a very difficult period for the country. But hey, when money is no object, the sky is the limit.
Read more, here. The final bill? Around $19 Million.
VANISHA MITTAL AND AMIT BHATIA
It was in June of 2004 that Vanisha Mittal (daughter of the Indian steel magnate Lakshmi Mittal) would marry Amit Bhatia in a week-long celebration. Over 1000 guests started the event with silver-casted invitations and the costs of their travels were covered as well. Jet rides whisked guests to a 5-star hotel that covered multiple parties, lavish dinners and star-studded events at the Palace of Versailles and Jardin des Tuileries.
Kylie Minogue was paid around $ 330 000 to perform for 30 minutes and guests were also treated to fireworks in the Eiffel tower gardens.
You too can start your life of wedded bliss in this manner, whip out that cheque book and write one for around $ 60 Million.
BRAHMANI AND RAJEEV REDDY
Cut to 2011 and the wedding of the year that made it into the record books, was the wedding of Brahmani and Rajeev Reddy. Brahmani the only daughter of Gali Janardhan Reddy a politician and mining Baron, married Rajiv Reddy, the son of the Hyderabad-based businessman, Vikram Deva Reddy.
Taking place in the Bengaluru Palace Grounds on November 16th, the venue was totally transformed to resemble the ruins of Hampi – the once great capital of the Vijaynagar Empire.
LCD screens played choreographed songs starring the family as guests entered the lavish venue, which also held a silver Ganesha idol. Around 50,000 guests that included politicians, celebrities and movies stars enjoyed fine dining on exquisite china, outlandish gifts and a bride adorned in over a million dollars worth of diamond jewellery.
Yours, for just $60 Million.
SUSHANTO ROY AND SEEMANTO ROY
In 2004, Subrato Roy the chairman of Sahara India Pariwar conducted the marriage of his sons Suhanto Roy and Seemanto Roy at the Sahar Auditorium based in Lucknow. The wedding welcomed 11 000 guests dining on 110 different kinds of cuisine. Guests were flown to the wedding in private planes and the guest list included Ashwariya Ria and several Bollywood big hitters.
What earns our respect though, is that 150 000 beggars were also served at this wedding.
Yours for a mere, $75 Million.
TIME FOR A QUICK BREAK
Just before we get the #1 wedding in Indian of all time, we want to take the opportunity to check in with you, intrepid reader, and remind you that while it may sound exciting to indulge in big wedding spending, come on – we all know that that kind of ostentatious display isn't what the day is meant to be about.
Take a look at this wedding by a lawyer couple from Guwahati that took their wedding in an innovative direction, by "constitutionally theming" the wedding. Twitter went mad and within moments their wedding was trending on all feeds in India (and beyond).
Contracting a wedding planner can help you keep costs down and get you the best value for your money, while not skimping on style! Try to remember that your guests are there to celebrate you and your day – not be the celebration itself.
Silver-casted invitations are not necessary or required, check out these foil wedding invitations, and put the saved money towards a fabulous honeymoon or downpayment on a home instead. So, here it is. The #1 top and most expensive wedding in India:
As the only daughter of India's richest industrialist, Mukesh Ambani, Isha's wedding was never going to be a quiet, demure affair.  She married Piramal Scion after a pre-wedding party in the city of lakes.
The engagement took place on the banks of Italy's Lake Como and turns out that the party in Udaipur was just a teaser because the actual wedding happened at the Ambani's 27-story home, affectionately known as Antilia. The reception was held at the Jio Gardens in Mumbai.
They spent a staggering $4000 on the wedding invitations (that's each), and the wedding was attended by US First Lady Hillary Clinton and businessman Henry Travis.
Performances by Beyonce, Nick Jonas, and Priyanka Chopra helped add to the final account, and as a token of appreciation, the Ambanis also donated a staggering amount of food to the city of Udaipur, enough to feed 5,100 people for four days.
More than 100 flights were chartered specifically to get guests from various events to ornately designed pop-up musical invitations that paid tribute to the bride and groom's grandparents.
Oh, and just for kicks – guests had to download a specially designed "app" to guide them to all the events and advise on seating etc.
Yours for just $100 Million.
So there you have it. The top five most expensive weddings in India. Now, here's the trick to enjoying a superstar wedding at a fraction of the price:
Find the elements of these weddings that you like the most, then match those events with locally inspired flavour, venues, cuisine and fashion and you're in it to win it. You'll be amazed at how far your money can take you with some proper planning and saving.
You can also use your wedding to make a difference in your local community, as inspired by some of the illustrious entries above. Is there a better legacy to your nuptials than having changed the fate of your community, if only for a day – you have no idea what repercussions that might inspire in the future?
More and more young Indians are becoming increasingly conscious of the importance of playing a fierce role in their local communities and your wedding day could be the catalyst for that. It all starts with a plan.
Draw some inspiration from your friends and family who've had awesome weddings, keep the best parts and evolve the designs to suit your theme and image. Infuse your personality into everything from the invitations to the fashion, and don't worry if you can't afford Hrithik Roshan – your brother is every good a dancer as Hritik.
However you chose to celebrate your special day, we hope it's going to be a day to remember and the start of your best-lived lives. Your greatest adventure starts here.
Share Your Views In Comments Below