News
Girl Asked Google To Give Her Father A Day Off. Google Made Her Day With The Sweetest Reply
For most of us, Google is the largest search engine giant which has answers to all our questions but in actual fact, it is a multinational corporation that is indulged in number of activities other than being a search engine, such as online advertising technologies, software, cloud computing, hardware, etc.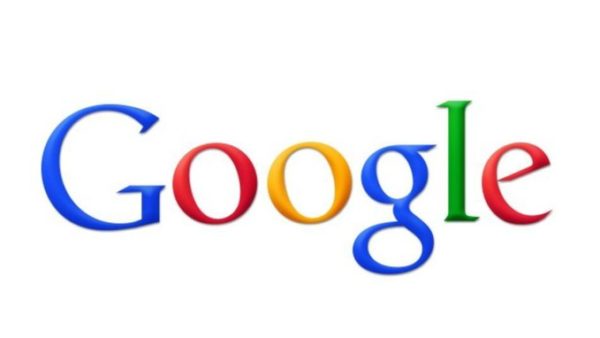 Usually, a large number of companies are concerned only with the customer satisfaction and delight and not much importance is given to the welfare of employees. However, the best thing about working in an oganisation like Google is that they take into consideration the aspect of employee satisfaction and happiness very seriously.
A Google employee used to get a day off only on Saturday but his cute little daughter wanted one more leave for her father. So she wrote a letter to Google asking to give her father a day off on Wednesday as he only gets one on Saturday. She also mentioned that it is her father's birthday as well as summer time.
Here is the letter written by the employee's daughter:
"Dear Google worker,
Can you please make sure when daddy goes to work, he gets one day off like he can get a day off on Wednesday because daddy only gets a day off on Saturday.
From,
Katie
PS. It is daddy's BIRTHDAY!"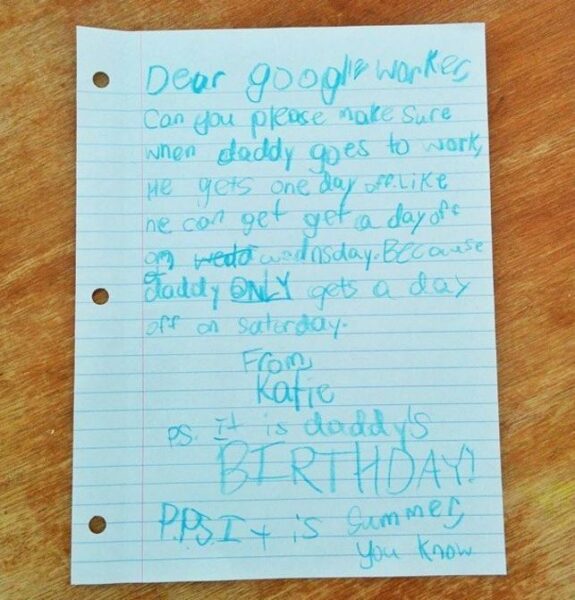 Everyone was awestruck with the cuteness and innocence of the cute girl and the Google management liked it so much that they decided to give her father a bonus week off.
Check out what Google wrote in response:
"Dear Katie,
Thank you for your thoughtful note and request.
Your father has been hard at work designing many beautiful and delightful things for Google and millions of people across the globe.
On the occasion of his Birthday, and recognizing the importance of taking some Wednesdays off during the summer, we are giving him the whole first week of July as vacation time.
Enjoy!
Daniel Shiplacoff"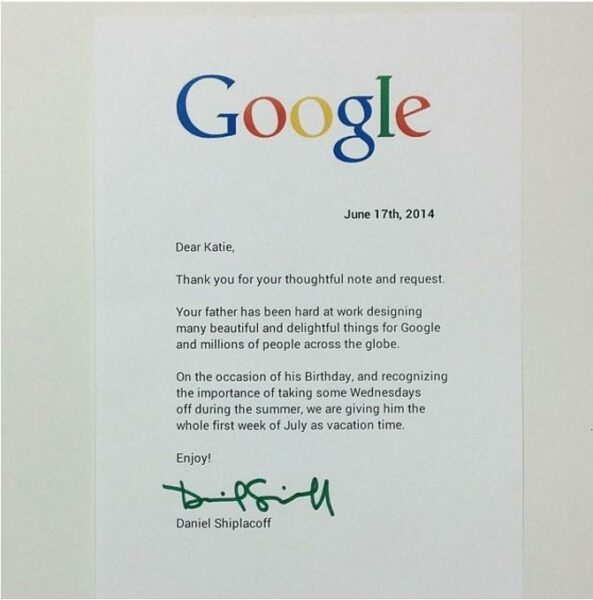 This gesture of Google has once again proved that it values its employees and understands that they are the most important entity of business and their happiness is very important for the growth of the organisation.
Share Your Views In Comments Below