As a kid, we are told many things by our parents and some of them are fictional which they tell us in order to keep us away from bad things or for inculcating good habits in us. However when we grow up and think about those days and those fictional things, we are surprised as to how we could be so dumb to believe such things and what is more interesting is that most of us keep on believing those things for a good time even when we are grown up.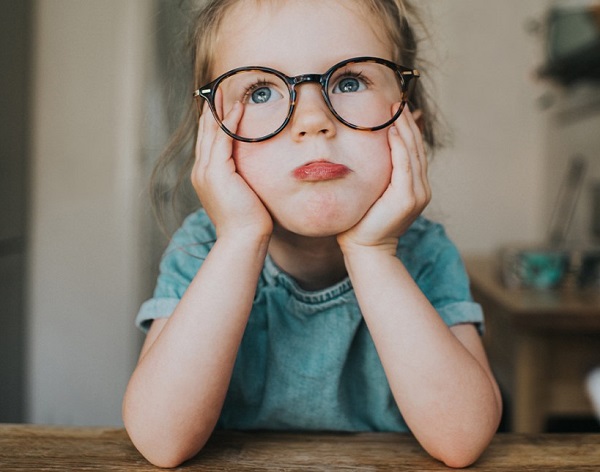 Santa Claus, fairies, Sanju ki magic pencil (from Shaka Laka Boom Boom show) etc. are some of the concepts that we have believed for long but believing in such concepts also inculcate positivity in us during our childhood and kept us happy.
One Twitter user gave Indians a chance to revisit the past and made them nostalgic by asking to reveal all the silliest and dumbest things which they used to believe in their childhood and soon the micro-blogging site was flooded with reactions which were funny as well as weird (if we think about them now).
Here is what the Twitter user asked, "What is the dumbest thing you believed as a child?"
https://twitter.com/bidishamaybe/status/1406980634107514884
Some of them are pretty common such as swallowing a seed while eating fruit will result in making a tree grow inside the stomach or drinking tea will change our complexion from fair to dark, etc. Several users also talked about the false things which we were made to believe such as work hard, get good marks in 10th and 12th and then you will enjoy your whole life or they will get to decide everything when they are 18+ and mom will not interfere in anything. Most of the Twitter users talked about what they used to think on how the babies are born, such as fairies give them or parents get them from hospital or mall or they just appear after marriage without doing anything. Few were even weirder as they used to think that kissing a girl will make her pregnant or actors on TV will come outside if the TV is broken.
Here are some of the selected reactions:
#1
Kiss karne se bacche paida hojate hai

— Ber_ozgar (@averagelaunda1) June 21, 2021
#2
While eating any fruits that has seed in it, if you shallow the seed then a tree will start growing from inside.

— ami (@amishaanyk) June 21, 2021
#3
A ball just hit high enough in sky is sixer (crossing boundry doesn't matter) this I uz belive while watching cricket tournament on tv🤡

— SHaitankahika (@BeKefi_) June 21, 2021
#4
When it's rain with sunshine , it means jackals are getting married 😶

— Satyam  (@satyaaa_m) June 21, 2021
#5
My mother saidd me tht bache mall se leke aate hai and i believed it🙌😂

— bansi♡ (@hungryafff) June 21, 2021
#6
Shaka Laka Boom Boom- Anything that is drawn using the magical pencil found by Sanju, becomes a reality.

— Fibre-Dilli ka munda (@ChokhaDil) June 21, 2021
#7
https://twitter.com/seemisain/status/1407000284333629442
#8
Chai pine se kaale ho jate h🙂…. Mene aaj tk nhi pii🤧🤧🤧

— Mansi🌻 (@mansiieeee) June 21, 2021
#9
https://twitter.com/ArunVar70967209/status/1406998245276938240
#10
Aasman se pari aati hai aur bacche chhod ke jati hai.

— BITTU (@Saffron__King) June 21, 2021
#11
Gano m actor aur actress apne jeb me kapde rakhte h aur paido k piche badlke ajatr h

— Caroline 🐣 (@willtextuh) June 21, 2021
#12
https://twitter.com/RaviSha12004946/status/1407222488522584065
#13
Don't jump over a person or else they won't grow. Jump back in the opposite direction to reverse the effect

— Ravi (@cmaravisaini) June 22, 2021
#14
Kane and undertaker were brothers and that even though kane buried undertaker, he returned from the dead 7 times🥱

— Mahesh Hegde (@mahi_unofficial) June 21, 2021
#15
Ek lambi si stair laungi fir mai uspe chadke chand pe chali jaungi.

— PRINCEY🐼 (@hutt_bhencho) June 21, 2021
#16
https://twitter.com/Shubrasuresh/status/1407027100700209155
#17
Ek baar Sar takraane se raat mein seeng Nikal aate hai 🙂

— Keshar ♡~💫 (@_im_keshar) June 21, 2021
#18
Once i'm 18 my mom won't be able to tell me what I can and can't do anymore….

— Kirti🥀 (@_k_i_r_t_i_) June 22, 2021
#19
The couples in serial are real life couples😅

— SNI Shetty (@shetty_snigdha) June 22, 2021
#20
https://twitter.com/iramsaifi555/status/1407246793952301072
Pretty relatable and nostalgic tweets, aren't they? What was the most stupid thing that you believed in your childhood? Share with us.