News
Girl Stands On A Cliff And Poses With Her Arms Wide Open. A Huge Wave Comes And Takes Her Away
We all are filled with the wanderlust and what's a wanderlust at all if you can't enjoy every bit of the vibe? A Chinese girl doing her travel vacation was doing same but unfortunately, she had to pay a huge amount for a bit of carelessness.
A video is going viral on the social media in which we can see the girl enjoying the vibe while standing on a cliff and keeping her arms wide open. Unknown to her, a strong wave of water comes from behind and blows her away.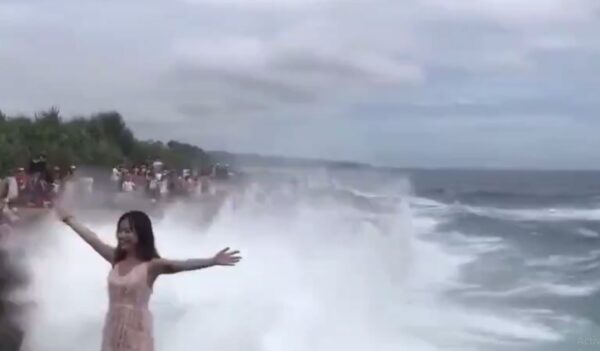 Now that's quite disturbing. Isn't it?
Watch the video below:
花季少女,巨浪吞噬,命懸一線 pic.twitter.com/qTo7vDyDRu

— 人民日報 People's Daily (@PDChinese) March 17, 2019
Click Here to watch the video on Twitter
Thankfully, the girl was saved by a man. In another video posted on Instagram, the man can be seen carrying the girl in his arms after he saves her life. Watch the video:
Click Here to watch the video on Instagram
Now that's an act of bravery but not everyone is lucky to get a lifesaver at the moment. It's just better to be careful and avoid such incidents. Do you agree?