Partner
Girl Was Depressed After Break-Up But Video Chat With A Stranger Guy Changed Her Life
It is really difficult to overcome a break-up if you were truly and deeply in love with someone but the reality is that you have to move on in life and give second chance to love as spending the whole life alone is not easy. The best thing of today's time is that we have the privilege of using Azar app to chat with people and make new friends and who knows we can also meet our soulmate on this wonderful platform!
Something of the similar sort happened with a girl named Anjali who was pretty sad because just a month ago, she had a break-up because of which she also stopped attending her music classes. This was when her friend asked her to meet new people and live life happily and for the same, she recommended her Azar app. At first, Anjali refused to use it as she didn't prefer to go on a date with random guys but later, she used the app and got in touch with Rahul.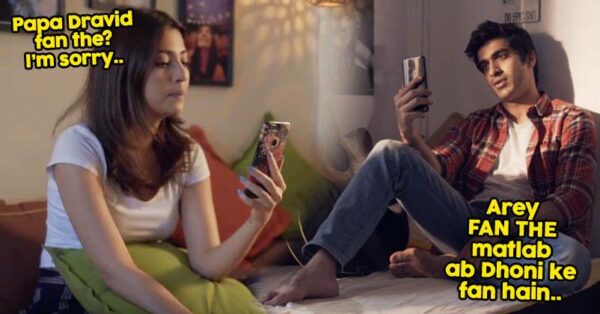 Rahul was also looking for someone to talk to on Azar app and gradually they both started liking to interact with each other. However, the moment of shock came when they found out that they belonged to different cities, while Anjali was from Mumbai, Rahul belonged to Delhi. Nevertheless, they kept on talking to each other and from here, their long distance online dosti starts.
How a video chat with Rahul on Azar app changed Anjali's life and she again started smiling is what you need to watch!
For More Videos, Subscribe Us Now
Click here to watch this video directly on YouTube
If you have also experienced online friendship, do let us know about it and if not, what are you waiting for? Download Azar app and make friends from all over the world.
In Association With Azar App