Every youngster likes to have someone special in life with whom he/she can spend some quality time and also share feelings and private moments but for all these activities, one thing which is very necessary is money. Being broke in the month end is the story of every young guy but what if your girlfriend comes to your rescue and hands over her credit card to you so that you can spend it for yourself?
We know it sounds unbelievable because it happens very rarely but if your girlfriend is spending on you nowadays, you can be sure of one thing that she is an RBL BANK credit card owner.
Here we present a wonderful video in which the male lead actor is a common guy with a beautiful girlfriend and his love lady doesn't mind spending money on him. She pays all his bills and eventually gets an iPhone X as a gift from him but there is a catch.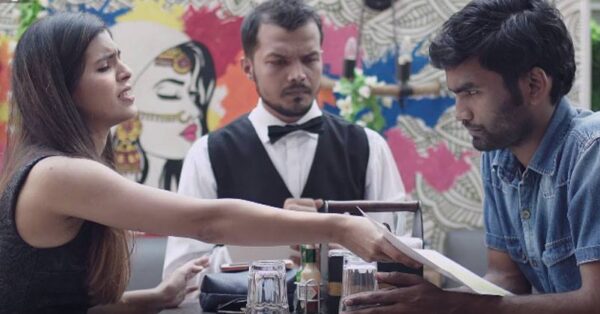 And we have to admit that the trick used by the girl is awesome because on one hand, she is taking care of her boyfriend and on the other, she also ensures to make him realize what she is doing for him so that he too gets encouraged to do something that she desires for.
But what was the trick? Well for that, you need to watch the video:
[yt]https://www.youtube.com/watch?v=7_z39wKf2Fk[/yt]
Click here to watch this video directly on YouTube
Being an RBL BANK credit card owner, she is entitled to many offers and discounts because of which she has saved much money and made her boyfriend gift her an iPhone X by acting pretty smart. Well, being an RBL BANK credit card owner is of great advantage as they offer gift vouchers, entertainment pass, dining pass, ride pass along with cashbacks on various other schemes.
So what are you waiting for, get an RBL BANK credit card and add more fun to your life while saving lots of cash!
In Association With RBL BANK Credit Card!