Sports
Glenn Maxwell's Fiancé Vini Raman Reveals Secrets Of Their Relation, Says He Proposed First
The cricketers all over the world are locked inside their houses due to the coronavirus pandemic which has already infected around 17 lakh people and taken lives of more than 1 lakh people worldwide. The cricketers are spending a lot of time on social media networks as they are conducting live Instagram sessions with their friends from the fraternity, interacting with fans and followers and also making people aware about coronavirus, asking them to remain inside the house in this time of crisis.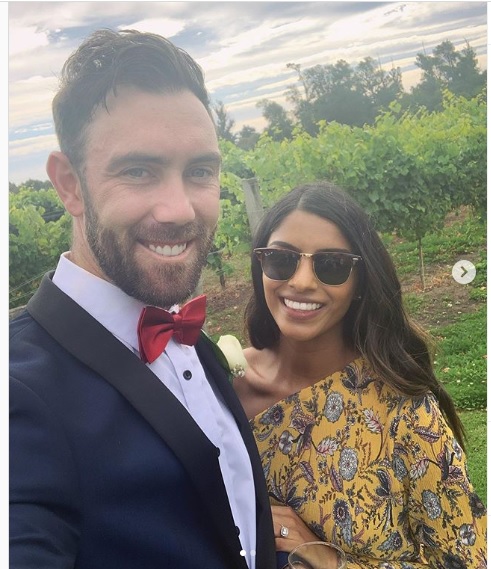 The Australian cricketer Glenn Maxwell has got engaged to Vini Raman last month, March 17, and recently, Vini decided to share some beautiful secrets of their relationship. She took to her official Instagram handle and posted some details of their relation, such as when they met, where they met, who proposed, who the better driver is and some other features of their bond.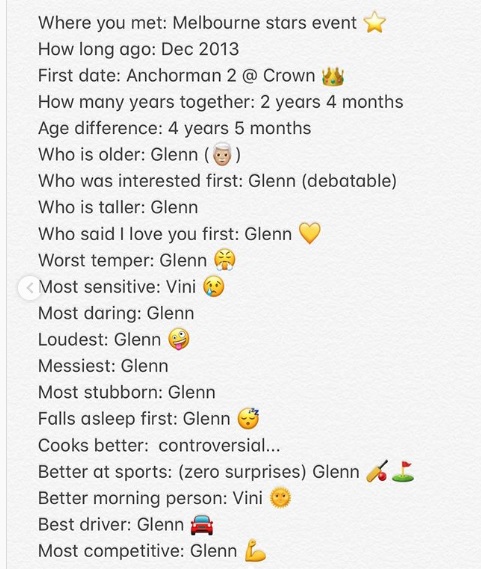 Glenn Maxwell and Vini have been dating each other for more than 2 years now and it was Glenn who proposed Vini. She posted a photo of both of them and details with the caption, "Pre-isolation, swipe left to see how much I contribute to this relationship…".
Some time ago, Glenn Maxwell also talked about Vini and her importance in his life. He said that she helped him in dealing with mental health issues because of which he was out of the cricketing circuits for indefinite period. He also disclosed that it was definitely not easy to deal with him as she had to deal with his mood swings, tantrums etc. Maxwell told a sports channel that initially he talked with Michael Lloyd about his mental health issues as he knew him for almost a decade since the time he was in academy.
We wish Vini Raman and Glenn Maxwell a bright future ahead!