News
Groom Stops Marriage After Varmala & Weds Bride's Sister, What Happened Next Is A Film Story
It is said that marriages are made in heaven and your partner has already been fixed, it's just that you get to meet them later on. However, some people still are not satisfied or happy with their counterpart and they look for love in someone else. On the other hand, there are also some people who fall in love with someone before marriage and then their alliance is fixed which they can neither refuse nor accept.
In one such similar incident, a man refused to get married to the girl with whom his alliance was fixed because he was in love with the girl's sister.
We are talking about Rajesh Kumar who hailed from Chhapra, Bihar, and his wedding was fixed with Rinku Kumari who belonged to Saran. Finally the day of marriage arrived and rituals were taking place and it was then that Rinku's sister Putul called Rajesh and warned him that if this wedding happened, she would take her life by jumping off a building.
As per a leading daily, Rajesh stopped the marriage after the varmala ceremony took place and told both the families that he loved Rinku's sister Putul and wished to tie the knot with her. This created an atmosphere of chaos and the two families indulged in a brawl after which cops were called for settling down the issue.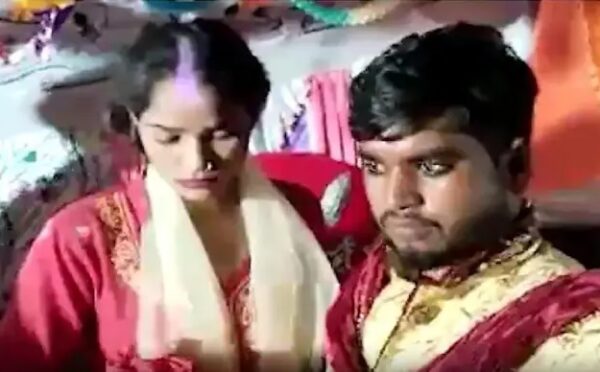 During further enquiry, it was disclosed that Rajesh and Putul used to love each other way before this wedding was finalized as Putul often used to come to Chhapra for her intermediate exam at a college in the city and meet Rajesh. The two spent time together and developed a bond and they further used to talk for hours during night too so it was obvious for them to fall in love (Pyaar to hona hi tha…).
Putul could not bear it when Rajesh's marriage was finalized with her elder sister and she had only two options – either take her own life or stop this wedding anyhow. When the two families got to know the entire matter, they agreed for the marriage of Rajesh and Putul.
Ant bhala toh sab bhala!
Share Your Views In Comments Below