News
Gujarat CM Renames Dragon Fruit As Kamalam As Dragon Is Chinese Word, Twitter Can't Stop Reacting
Changing the name of cities is nothing new in our country but the Gujarat government is taking a unique step of changing the name of a fruit. The fruit in question is not an ordinary one but an exotic fruit! Yes, we are talking about Dragon fruit!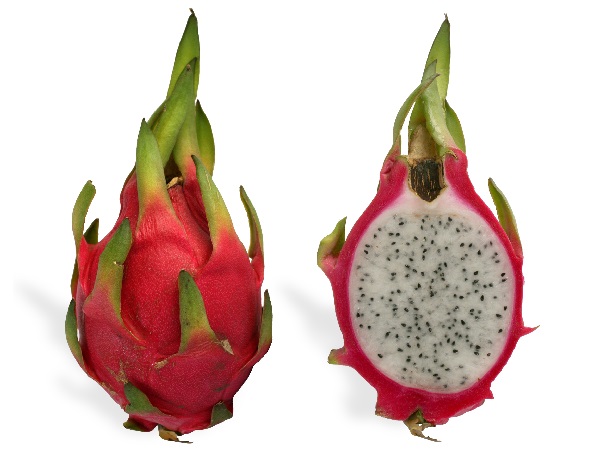 Speaking on the launch of Chief Minister Horticulture Development Mission, the Gujarat chief minister Vijay Rupani states that the word dragon is a very famous word but it is a Chinese word so his government has decided to rename it as Kamalam as the fruit's outer shape is that of a lotus. He also says that it is not appropriate to use word dragon in the name of a fruit, adding that Kamalam is a Sanskrit word and there is nothing political in changing the fruit's name. The CM also informs that the Gujarat government has also applied for the patent of the name Kamalam.
State government has decided rename Dragon Fruit. As the outer shape of the fruit resembles a lotus, hence Dragon Fruit shall be renamed as 'Kamalam': Gujarat CM Vijay Rupani (19.1) pic.twitter.com/tkWfCuUTN4

— ANI (@ANI) January 19, 2021
For past some time now, the farmers in Gujarat are growing Dragon fruit in good quantity. Dragon fruit is not much famous in India and it is also not easily available in the markets but as the Gujarat CM announced that its name will be changed, Twitter was not able to remain cool and this is how social media users reacted:
#1
It's really great to see that our government is very aggressive and forced #China to cry by putting ban on #TikTok and changing #dragonfruit name to #Kamalam! Brilliant and brave acts!🤪

— KRK (@kamaalrkhan) January 20, 2021
#2
Gujarat Government renames dragon fruit as 'Kamalam' 🤦 #dragonfruit #india #gujarat #indians pic.twitter.com/EhTgXgmTjM

— PENCILASHAN (@pencilashan) January 20, 2021
#3
#KamalamFruit #dragonfruit Gujarat Govt now. #Gujarat pic.twitter.com/uaDr3IQekZ

— Kiran Uppunda (@kiranuppunda) January 20, 2021
#4
#Kamalam #dragonfruit
Now they are even renaming fruits also.
Peach be like: https://t.co/8EM5lPrnO8 pic.twitter.com/82oEFBHaiA

— Divesh Bhagat (@DiveshBhagat11) January 20, 2021
#5
Manchurian now renamed as "Muthiya" in Gujarat – Gujarat Government #Gujrat #dragonfruit #Kamlam pic.twitter.com/Qj3wUFprsB

— Memes 2021 (@Memesindia2021) January 20, 2021
#6
#Kamalam #DragonFruit pic.twitter.com/OA9WVE4FXU

— Mahi (@Mahi0x00) January 20, 2021
#7
The plot twist we all needed. 🔥#DragonFruit #Kamalam #Dragon #GameOfThrones #GOT #MotherOfDragons #Khaleesi #Banana pic.twitter.com/Uj9pdx70mo

— Fanhood (@FanhoodStore) January 20, 2021
#8
*Gujarat Govt. renames dragonfruit as Kamalam*

Meanwhile banana & orange: pic.twitter.com/pg5iWf1nmp

— Prayag (@theprayagtiwari) January 20, 2021
#9
Names of city change by bjp
Dragon fruit be like : pic.twitter.com/3BIG5LFXGP

— Graphic Savvy (@GraphicsavvyK) January 20, 2021
#10
A State Government & it's Chief Minister is busy renaming fruits now?!

This is why these people are paid salaries from the tax payers' money?

अब तोह बेवकूफी की सारी हदे पार कर गई है!! 😑😑😑😑#DragonFruit #Kamalam https://t.co/FmwNMWmAYC pic.twitter.com/o4nSWhvJ2O

— Abhishek V. (@Abhishek2612V) January 19, 2021
#11
From today you will be known as Snapkamalam#dragonfruit #Kamalam pic.twitter.com/BCJwuVc3ne

— Jain (@jainszg) January 20, 2021
#12
Hakka noodles and Schezwan fried rice feeling left out , please rename asap !

#dragonfruit #Kamalam https://t.co/VFcGvFDegd

— Dr.Samyak vakil (@samyak4real) January 20, 2021
#13
An ice cream parlour in S.F names a flavour after #KamalaHarris -Kamala Blossom'-of sheer respect😇. Our politician in Gujrat wants to rename Dragon Fruit as #Kamalam because he thinks it resembles the flower🙄and 'Dragon' is too Chhee for him🥴. Jo bhi kaho Kamala ka hamla hai😈

— Mumbai Ki Rani (@mymalishka) January 20, 2021
#14
Resemblance is uncanny #ReplaceDragonWithKamalam #Kamalam pic.twitter.com/AdNSX4MRaP

— SS Bunty (@podidosai) January 20, 2021
#15
After gobi manchurian, this is the biggest Indian strike against #China. #dragonfruit renamed. https://t.co/EafeS4OJE1

— Pooja Prasanna (@PoojaPrasanna4) January 20, 2021
What is your take in this regard? Do let us know your views.
Share Your Views In Comments Below